Medsynaptic's WebPACS installed at Solapur hospital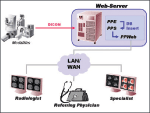 Medsynaptic announced recently that it has completed the installation of its Enterprise WebPACS system – Medsynapse at Ashwini Hospital in Solapur, India.
The system manages all images from MRI, CT, Cathlab, Echocardiography, Ultrasound, Endoscopy and C Arm. This is one of the first hospitals in India to connect all modalities including non radiology equipment using Medsynapse PACS to provide a seamless experience to its physicians.
Ashwini Hospital is a 300 bed multispeciality hospital and tertiary care center and one of the largest in Western India.
In addition to making all images available throughout the hospital via a web browser, the system also allows images to be manipulated using advanced tools and to be viewed remotely from outside the hospital.
"Medsynapse PACS has allowed us to view multimodality images through a Central Worklist, provided the most advanced image manipulation tools and generally increased our efficiency and ability to deliver quality medical care" said Dr S Iyer, Radiologist of Ashwini Hospital.
Uniquely, Medsynaptic has also connected the ICU/CCU central monitoring system allowing cardiologists to view the patient parameters in real time from anywhere, using a simple internet connection.
ISRO extends Telemedicine project across Karnataka 

The Indian Space Research Organisation (ISRO) has extended its telemedicine project to 14 more districts in Karnataka. With the inauguration of Karnataka Telemedicine Project Operational Phase II, the entire state is now covered under the project, senior ISRO officials said recently.
In the first phase, the telemedicine project was operational in 12 districts in the state.
G Madhavan Nair, chairman, ISRO said that the benefit of the project has now reached to 300,000 people. Till now, 300 hospitals have been connected across the country through the telemedicine project. This includes 255 rural hospitals and 40 super-speciality hospitals in major cities.  Started in 2001, ISRO's satellite based telemedicine network aims at linking rural district hospitals with super-speciality hospitals in major cities via INSAT.
While ISRO provides the software, hardware and communication equipment as well as satellite bandwidth, the speciality hospitals provide the infrastructure, manpower and maintain the system.
Using the telemedicine network, the consultation is being provided free of cost, and only when a patient needs a higher-level treatment, he/she has to visit a hospital.
States like Chhattisgarh, Rajasthan and Karnataka are among the states that have used telemedicine to the greatest extent.
Satyam sets-up Life Sciences CoE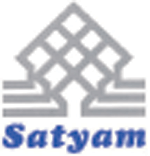 Global IT giant Satyam Computer Services recently announced the setting up of its Life Sciences Centre of Excellence (CoE).
The facility was inaugurated by Satyam's Founder and Chairman, B. Ramalinga Raju on the sidelines of RxCellence, the life science's conclave that Satyam hosted at its state-of-the-art Satyam School of Leadership in Hyderabad.
The theme of the conference was 'Faster, safer and smarter strategies for life sciences industry'. Thought leaders, CEOs, business leaders, consultants, analysts, scientists and senior executives from different parts of the world attended the event.
Some of the eminent dignitaries were from the advisory board comprising ex-senior executives /ex-CEOs of leading life science companies.
The Life Sciences CoE will showcase Satyam's domain expertise and thought leadership in the industry. It will house solutions cutting across the value chain, addressing a number of industry pain points.
The CoE solutions will provide necessary frameworks with flexibility and ease of customisation enabling faster implementations and therefore a better RoI. The CoE addressed industry needs in the areas of clinical drug accountability, drug counterfeiting, cell line management systems, high throughput analytics, clinical development, bioinformatics, supply chain, CRM, key opinion leader portals etc.
US$ 350k MacArthur grant for Goan public health NGO

Sangath, a Goa-based public health institution focussing on 350 million children and youth, is one among eight organisations in six countries that has won the MacArthur Award for Creative and Effective Institutions.
Announcing the award recently, Chicago based John D. and Catherine T. MacArthur Foundation said Sangath would use its US$ 350,000 grant to build a new centre for its clinical, training, and research work.
Foundation president Jonathan Fanton said, "These imaginative and influential small organisations have an impact altogether disproportionate to their size. They are addressing problems and injustices, finding fresh solutions, and proving themselves as leaders and innovators."
The MacArthur Foundation is a private, independent grant making institution dedicated to building a more just, sustainable, and peaceful world.
Goa based Sangath's mission is to carry out innovative research to promote healthcare. Sangath also directly provides services, counselling, and models of healthcare for Goa residents. Sangath is now the largest and most successful health-related NGO in Goa, with more than 80 employees providing services, conducting research, and running training programmes.
Landmark research studies include work on the link between maternal depression and child malnutrition. These findings and other research carried out by Sangath, have led to policy change at the World Health Organisation and other UN agencies concerned with maternal and mental health.
India's first Magnetom Essenza at Aatmajyoti MRI Center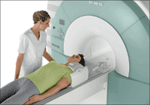 Siemens Medical Solutions will install Magnetom Essenza, a 1.5 Tesla magnetic resonance imaging system (MRI) at Aatmajyoti MRI Center, Surat
Follow and connect with us on Facebook, Twitter, LinkedIn, Elets video