To make rail ticket booking a hassle free affair for the public,  IRCTC started Internet Ticketing Reservation Project. The spirit behind the project was to dissuade the customers from going to  Railway Resevation Counters instead  to take the Passenger Reservation System to the  customers.
Introduction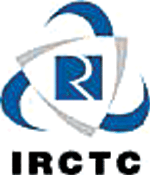 Indian Railway has set up a public sector company, Indian Railway Catering and Tourism Corporation Limited (IRCTC), owned by the Ministry of Railways. IRCTC launched its website http://www.irctc.co.in on 3rd August, 2002 for the purpose of railway ticket booking through Internet. Since its inception it has emerged as one of the largest online payment Internet site in India with annual growth of more than 300 percent. On an average more than 75,000 tickets are sold through IRCTC's website in a day.
IRCTC provides tickets to the public in the comforts of their home/residence instead of visiting the 'Railway Reservation Centres' for booking. The delivery of tickets is made either through the courier or a person can himself take the print out for travelling. By doing this, IRCTC is not only saving the time of the public but also saving their cost of travelling to these centres. For Railways it is saving on their infrastructure like buildings, air-conditioning, electricity, furniture, staff etc. The spirit behind the project was that instead of the customers going to Passenger Reservation System (PRS), the PRS should be brought to the customer.

Initiative Taken

To make rail ticket booking a hassle free affair for the public, IRCTC started Internet Ticketing Reservation Project. Under this project, IRCTC started online booking of two types of rail ticket, namely i-Ticket and e-Ticket. Before the initiation of the project of IRCTC, booking of rail tickets all over the country was done at the Railway Reservation Centres. Long queues at reservation centres were a common sight.  Public had to face the difficulty of visiting these centres besides wasting their precious time. Indian Railways had to spend huge resources to improve its infrastructure to deal with such long queues at their reservation centres. The entire Internet Ticketing concept was conceived, formulated and implemented by IRCTC within a record time span of less than nine months.

Internet Ticketing

Internet ticketing operations of IRCTC were launched in collaboration with the Centre for Railway Information Systems (CRIS). Tickets for train journeys in India can be booked including tatkal tickets on the Internet, on the website www.irctc.co.in, by any user after registering at the site.

Payment Options

Payments for tickets can be made either by credit cards or by debit cards of certain banks. For customers who are not credit worthy, IRCTC offers Net Banking. This facility is available to users who have their accounts in more than 27 banks for direct debit payment. This is the largest integration of banks for payment through a website in India. IRCTC has Internet Banking facility with ICICI, HDFC, Citibank, IDBI, Bank of Punjab, UTI Bank, State Bank of India, Centurion Bank, Punjab National Bank, ABN AMRO, Corporation Bank, Oriental Bank of Commerce, Syndicate Bank, etc.
Transactions carried out on the site are secure since the site is VeriSign certified and financial data is transferred across the Internet in encrypted mode (128 bit encryption). For customers who do not have credit cards, access to net banking or who do not want to use credit cards or net banking facility due to security or any other reason, IRCTC offers them  cash card payment options from ITZ Cash Cards, I-Cash Card and Done Cash Card. By opting for Cash Cards, exposure of the customers while transacting over the net is limited to very small amount. Thus, IRCTC offers varied and secure payment options for its customers.

i-Ticket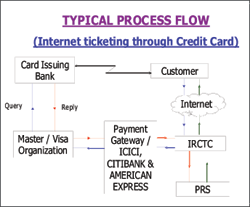 i-Ticket is the ticket which is booked by the Customer, is printed from IRCTC's operation centre and subsequently delivered to the user's home or office or any other address of their choice in over 200 cities in India within 48 to 72 hours. The i-Ticket can be cancelled at any computerised reservation counter across the country by submitting a cancellation requisition form along with the ticket. The amount is credited back to the credit card account / bank account of the user. Other facilities like change of name, change of boarding point etc., are also available across the counters.

e-Ticketing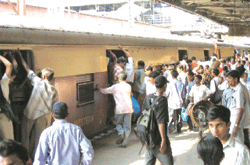 On 12th August, 2005, IRCTC launched the e-Ticketing services on pilot basis. On 24th February, 2006, e-Ticketing services were launched for all trains. The users do not not have to carry a physical ticket with them. In fact they can take printout of the Electronic Reservation Slip (ERS) in the specified proforma and travel. While travelling, the users have to carry the ERS along with the relevant photo identity card issued by the government in original, which together constitute the travel authority. To avail this service, the users can log on to www.irctc.co.in and book their ticket on the Internet just like any normal booking, and selecting 'e-Ticket' in the Plan My Travel page. The users have to give the photo identity card details of any one of the passengers, while booking the ticket (who is called as Master Passenger).
At present only confirmed and  RAC (Reservation Against Cancellation) tickets can be booked through  e-Reservation. e-Ticketing facility for waitlisted passengers will be launched shortly. To make e-Ticket more user friendly,  cancellation of Master Passenger can now be done by the users and any of the remaining Passengers can be converted to a Master Passenger.
Other Initiatives taken through the project:
IRCTC Agents
e-Ticketing facility was extended to Rail Travellers' Service Agents (RTSA's) during 2006. The main aim of providing this facility is to provide rail ticket to customers who do not have the online booking or payment facility, mainly in rural areas. This facility was extended to International Air Transport Association (IATA), Travel Agents Association of India (TAAI),  Travel Agents Federation of India (TAFI) agents also. Under the Internet Cafe scheme, major organisations like Sify, Done Card, ITZ Cash Card, Hughes communication etc. are registered for e-Ticketing facility. Like wise, various state government's  like Andhra Pradesh (e-Seva), Rajasthan (e-Mitra), UP (e-Suvidha), Kerala (Akshaya Project), Karnataka (Bangalore One) etc. are registered. Until now, more than 20,000 agents are enrolled for this e-Ticketing facility and on an average basis they book more than five lakh tickets per month which constitute 22 percent of entire Internet bookings with IRCTC. Further, some of the agents are working outside India in Nepal, Sharjah, Singapore, Canada, Thailand and Kenya as well.

SCHEME FOR FREQUENT TRAVELLERS (SOFT)

On 20th February, 2006, a Scheme for Frequent Travellers (SOFT) was launched which offers generous reward points to loyal customers and these points can be redeemed for free railway tickets. Apart from SOFT, SBI credit cards in collaboration with IRCTC has launched a Co-branded Rail Credit Card.
Performance of SOFT

The scheme has been able to attract more than 50,000 customers so far.
Mumbai Suburban Season Tickets  (MSST)

IRCTC has launched a new service for the convenience of MSST passengers. Registered users of www.irctc.co.in  can book their MSST through Internet. Users can purchase a fresh season ticket valid from two days up to ten days from the date of booking. Service charge is not levied upon the customer for this service.

AWARDS

Certifying the unique benefits of this project the following awards have been conferred on the project:
Awarded the 'National Award for e-Governance, 2007-08' jointly by Deaprtment of IT, Government of India and Government of Haryana.

Awarded the 'Best e-Governed Project G2C – Urban and Rural' by Computer Society of India in November, 2007.

Awarded the 'Genius of the Web Award 2007' for Best e-Gov Public Sector Undertaking Site by CNBC.

Awarded the 'IT Application of the Year 2005' by PC  Quest Magazine.

Awarded the 'e-Retailer of the Year' by ICICI Bank Retail Excellence Award, 2005.

Awarded the 'PATH BREAKER OF THE YEAR' award by Data Quest Magazine in December 2004.

Awarded the 'MAXIMUM SOCIAL IMPACT' by PC Quest magazine in their IT Implementation Award for the year 2004.
The steady growth of IRCTC's Internet ticketing project  emphasise  an increasing acceptance of the Internet ticketing system over time. In general, the conclusion is that if  e-Governance initiatives fulfill a perceived consumer need, they are acceptable to a wide range and increasing number of customers.
A Tribute to Sir Arthur C. Clarke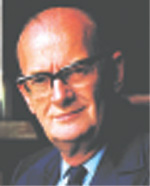 Science fiction writer and visionary Sir Arthur C. Clarke, who made exceptional contribution in the field of telecommunication left for his heavenly abode on 19 March 2008, in Colombo, Sri Lanka, at the age of 90. Born on 16 December, 1917, in Minehead, Somerset in the United Kingdom, he moved to Sri Lanka; then called Ceylon, in 1956. His demise is deeply mourned by the international telecommunication community who will remember Sir Arthur for making popular the concept of using the geostationary orbit for communications.
His contributions include papers such as 'Extra-terrestrial Relays-Can Rocket Stations Give World-wide Radio Coverage?' published in British Magazine Wireless World. The paper established the feasibility of artificial satellites as relay stations for Earth-based communications. Nearly two decades later, in 1964, Syncom 3 became the first geostationary satellite to finally fulfill Clarke's prediction. Later that year, Syncom 3 was used to relay television coverage of the Summer Olympic Games in Tokyo to the United States-the first television transmission over the Pacific Ocean. Now, there are hundreds of satellites in orbit and providing communications to millions of people around the globe. In 1954, Clarke had also proposed using satellites in meteorology. Today, we cannot imagine predicting the weather without using dedicated meteorological satellites.
He has authored more than 80 books involving science, and science fiction. His short story 'The Sentinel' served as the basis for Stanley Kubrick's 1968 film '2001: A Space Odyssey'. His other famous works include The Exploration of Space, The Promise of Space, The Fountains of Paradise, his semi-autobiographical novel Glide Path, and Childhood's End. Before his death, Clarke had just reviewed the manuscript of his latest novel, The Last Theorem.
People from all walks of life have sent their condolences. Sri Lanka's President Mahinda Rajapaksa was 'deeply saddened' by Clarke's death and said that, "Sir Arthur made important intellectual, cultural and scientific contributions to Sri Lankan development, while engaged in his scientific research and creative writing that earned him well-deserved  praise the world over." Apart from this, a Book of Condolence for Sir Arthur C. Clarke is open for signature at the ITU headquarters (Tower building) from 26 March to 4 April 2008. His demise is a great loss to the world telecommunication community.