Sharp was founded in 1912 by Tokuji Hayakawa. Ever since, Sharp's philosophy is to "make never–before-seen products" and "make products that others want to imitate". Its mission as a manufacturer has been to develop products that never existed, thereby contributing to culture and society.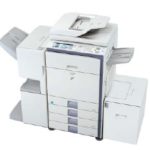 At Sharp, we are constantly exploring new frontiers of technology, to evolve products that are "not just No. 1 but the only one" of its kind. Beginning with the invention of the Ever-Sharp Pencil, we have many of world firsts such as mass production of Televisions, Electronic Calculator, Superheated Water Oven, LCD TV etc. We continually strive to open up new fields, working always to fulfill our mission of serving society.
Sharp In India

Sharp considers India to be an extremely important market for its products. It is a measure of this strong belief in the Indian market , that it has three subsidiaries in India –
Sharp India Limited which set up operations in 1989 is engaged in sales of LCD TVs , Home Appliances and other Consumer Durables

Sharp Software Development India Pvt Limited, established in 1999 engaged in developing software for Sharp's Digital Multifunction Products

Sharp Business Systems (India) Limited which commenced operations on May 1, 2000 is in the fields of Solar Photovoltaic Products & Systems & Office Automation products like Digital Multifunction Products, Facsimile Machines, Multi-media Projectors, LCD Displays, Scientific Calculators, Electronic Cash Registers etc
Sharp Business Systems (India) Limited

Sharp Business Systems (India) Limited, within a short span of seven years in India, is already amongst the top brands for Digital Multifunction Products (Network Printer/Copier/Scanner/Fax) and Multi-media Projector.
The company has a nation-wide sales and service network covering even the remotest locations of India.
Leading with Advanced, Secure Document Solutions

Providing Superior Document Solutions for a world of Diversity
Today's business document demands are growing more diverse than ever, varying from highly integrated needs to just the essentials. While information technology-oriented businesses rely on the Internet and integrated office networks to share and distribute important information throughout the entire organisation, other businesses just simply want to make clear, fast copies. Serving the broad spectrum of businesses for today and tomorrow, Sharp brings its customers optimum document solutions that provide superior reliability and satisfaction.
Sharp Worldwide Copier/ Printer and MFP Production- Over 12.5 million Units and Growing

Since Sharp first began copier production in 1972, our worldwide production has grown steadily. This achievement reflects the popularity of Sharp copier/printers and MFFs (multifunction peripherals) for their high reliability, stable copy/print quality, productivity, and ease of use.
Rather than just boxes, Sharp offers customised document solutions that are helping businesses around the world improve their document quality and productivity. Sharpdesk is an original Sharp application that provides integrated desktop management of documents in over 200 file formats, including scanned paper based documents and those made with popular applications such as Microsoft Word, Excel, and Adobe PDFs etc.
Follow and connect with us on Facebook, Twitter, LinkedIn, Elets video