The Indian government is using IT to facilitate governance. The IT industry is doing its bit to help as public-private partnerships become the order of the day
The last few years have not just seen e-Governance drop roots in India, but also make some in roads. IT enables the delivery of government services as it caters to a large population of people across different segments and geographical locations. The effective use of IT services in government administration can greatly enhance existing efficiencies, drive down costs, and increase transparency in the functioning of various departments. It also gives citizens easy access to tangible benefits. Over the past many years Government has introduced many technologies as part of e-Governance initiatives and one such technology is smart cards.
The smart card way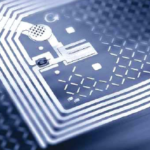 Though smart card use in India still lags behind other Asian giants like China, the potential is huge, since a range of applications can be incorporated into a smart card. Unlike normal plastic credit cards, smart cards are embedded with a small microchip, which can be programmed to perform specific functions for the end-user. Smart cards can also store up to a thousand times more data than other traditional media (like the magnetic strip) used on credit cards. What's more, each application can have its own logical space on the card, and can be read or written onto thousands of times. It is not surprising therefore that smart cards have now begun to proliferate in almost every sector.
Key Applications
The key applications of contact smart card and contactless smart cards in the public sector are e-Passport, national smart identity cards, national health cards, national driving licenses, vehicle registration, government (government employees including military and also or service workers) identity cards. Of these the most rapidly growing sector is the e-Passport due to the international interoperable standards developed by the International Civil Aviation Organisation (ICAO) for the next-generation of machine-readable travel documents based on contactless chips and including biometrics.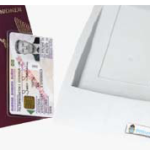 The next large sector is the national smart identity card. While national smart identity cards are a growing market, every country is following its own standards. The Indian government is planning to use SCOTA (Smart Card Operating System for Transposrt Application) standard which is currently widely used in driving license and vehicle registration applications. The third-largest application in the public sector is national smart health cards which, like national smart identity cards, are also typically issued to most citizens in a country where they are launched. National smart health cards have also been hampered by a lack of international interoperable standards for medical informatics and e-Health. The market for national smart health cards has considerable potential for further development.
Road Ahead

While the good part is that the government is keen to increase usage of smart cards in various citizen applications and have initiated many projects with the help of private sector, the pace at which these projects are taking off or being executed is an area of real concern.
Another important aspect is to keep pace with changes in the technologies and technology standardisation. The government should have a clear vision to utilise the technology to its fullest. While India is introducing various smart card based applications it is important to think of multi-application cards where one common card issued by the government say national ID card also acts as your driving license, health card, PAN card etc. In the absence of a clear vision we may end up with many applications each using different cards forgoing the real advantage of multi-application smart card technology.
Follow and connect with us on Facebook, Twitter, LinkedIn, Elets video