Wimax broadband deployment is the key focus in the Intel world ahead programme,  through its application Intel envisions enabling the people in developing nations to access high speed internet and internet connectivity

As part of the World Ahead Programme, Intel is enabling people in developing communities experience the benefits of the internet by increasing the availability of high speed wireless internet connectivity.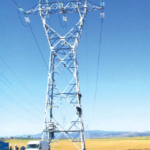 Partnering with public and private organisations, Intel is driving WiMAX broadband deployments that will reach cities as well as suburban and rural communities that previously were either impossible or too costly for carriers to pursue. Intel World Ahead Programme will connect another billion children and adults to the Internet and to the rest of the world.
In the Indian context, the country is moving to a broadband market– which is shifting slowly from wired to wireless, primarily as the need for broadband access far outstrips the ability to provide wired infrastructure for the last mile for all the consumers.
PC penetration is the primary growth driver for connectivity in India with consumers realising the next step after buying a PC as being connected. Affordability and lower cost mobile phone access is the next growth driver.
The sheer inability to lay copper or fiber for the last mile to every household or consumer is another key driver for the growth of broadband in India.
WiMAX offers the most cost-efficient way of connecting people over large distances, particularly for offering an inexpensive way for rural India to connect to the Internet and thus bridge the digital divide.
WiMAX is based on a wireless access technology called Orthogonal Frequency Division Multiple (OFDM) which allows for highly efficient transfer of data bits across the air, hence being the most cost-efficient way of building wireless data networks.
Intel has been the world's leader in bringing WiMAX technology and solutions to the marketplace. In 2006, we introduced Intel's industry standard chip that is based on the 802.16e standard.
Around the world, there are several WiMAX networks that are being deployed in 2007-08. Several operators have committed to roll out mobile WiMAX networks in major cities by end of 2008. In fact, several operators in India have indicated that they will roll out WiMAX (fixed/nomadic) networks in several cities by the end of 2008. Several networks are now in field trials all over the country.
Most of the operators are waiting for the government to publicly announce the Broadband Wireless Access (BWA) and spectrum policy. Once that is complete, we can expect that a majority of these operators will go into full scale deploy-ment mode.
Intel has been a key trusted advisor to several governments around the world on broadband and spectrum policy as well as in India, where we have been a trusted advisor to the Telecom Regulatory Authority of India (TRAI) and to the Department of Telecommunications (DOT) for helping solidify the BWA and spectrum policy.
We believe the key factors that will drive the adoption of WiMAX in India are:
(i) The availability of the new technology in a robust form – ready for mass deployment
(ii) The price of the equipment – both on the consumer side and on the network back-end
(iii) The availability of WiMAX operating licenses and the necessary spectrum
(iv) The growing demand for data applications such as the mobile internet
The commercial WiMAX deployments will start to happen this calendar year (2007). The build out will start with commercial deployments in major cities, followed by the service build out to consumers – both in urban and rural areas.
We expect the key applications that will drive WiMAX in India will be
1. Internet Connectivity (Web browsing, email, etc.)
2. Voice over Internet Protocol (VoIP)
3. Media and entertainment (Audio, Video clips, etc.)
The first two are targeted equally to both corporations and consumers, while the third is targeted more towards the consumer.
Intel realises that the key government projects like State Wide Area Network (SWAN), Common Service Centre (CSC) and rural deployment through Universal Services Obligations (USO) are strategic for the growth of the country and bringing more than 70 percent of India's population at par with urban communication levels. These pilot projects showcase the capabilities of WiMAX and its meeting or exceeding expectations. This is also an opportunity for Indian research, software, services and hardware industry to participate at the early stages of technology development. If taken seriously, WiMAX can create a strong eco-system for Indian industry.
With positive looking recommendations from TRAI, we believe significant steps can be taken up by Department of Telecommunications (DoT) to formulate industry boosting spectrum policy. With a sound policy, we realise the entire eco-system is ready to take-off. Additionally, the government's approach towards utilising Universal Services Obligation Funds (USOF) for broadband data connectivity is quite unique and innovative. India has possibly created a BKM for other countries to adopt. This leadership to innovatively utilise such funds to bridge the urban-rural disparity will also create a large market opportunity for multiple industry verticals – health, education, retail, agriculture etc.
The trials done by Intel in India have all been focused towards rural India. The other global trials had a larger urban deployment scenario and success results are available extensively. The trials in India provided multiple state governments, central agencies, operators and service providers with enough information on the viability of WiMAX for last mile connectivity and backhaul, particularly for rural broadband connectivity. Extensive trials were done in the states of Uttarakhand, Karnataka and Maharashtra. These states provided varied terrain and geographical requirements to enable a fit in any state in India.
Every technology follows a maturity-adoption curve. Intel believes the WiFi evolution and adoption rate is a good showcase of how open standards communication technology fares. The WiMAX Community is quite big today and the momentum towards OFDM as well as end-to-end IP systems for reduced Capital Expenditure (CAPEX) and Operational Expenditure (OPEX) will help propel WiMAX forward. Most of the operators around the globe are under tremendous pressure to improve their Average Revenue Per Unit (ARPUs). The voice centric networks have a limited role in improving the revenues. There is a growing realisation to carry fatter pipes till customer devises to deliver newer services and with higher preference on mobility, it is but natural for a path-breaking technology like WiMAX to be adopted.  
McAfee, Inc. Accelerates Focus on Growing Mid-Market
In recognition of the rapidly growing market of security products needed for mid-sized companies, McAfee is increasing its channel activity and retooling products to better compete for the business of organisations with 100 to 1000 users. To support the renewed focus, McAfee recently announced Indian availability of the Secure Internet Gateway 3000, a new addition to McAfee's family of combined e-mail and Web security appliances, for the mid-market (http://www.mcafee.com/sig).
"Mid-sized businesses do not have the same resources of an enterprise, but face many of the same increasing security risks," said Ashley Wearne, Vice President, Australia, New Zealand, South East Asia and India, McAfee. Mid-sized business, as one of the fastest growing market segments, offer a strong opportunity for resellers to benefit from the up-take of comprehensive solutions such as the McAfee Secure Internet Gateway 3000 and McAfee has developed resources to assist in the support and education of the channel. McAfee's channel solutions include: Launch Pad, a tool on their website to help resellers identify the right products for their customers by business profile, customer needs or network setup;
Global Support Lab, a real-world lab equipped with the latest McAfee technologies where partners can plan, test, train, and demonstrate the latest McAfee hardware, and software products to support their customers' network security implementations; and Product Quick Reference Guide, a resource which provides a snapshot of McAfee's latest products that effectively solve real-world security problems.
Follow and connect with us on Facebook, Twitter, LinkedIn, Elets video