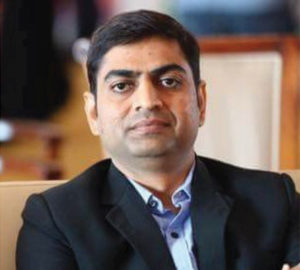 Dholera SIR is India's first green future ready Smart City taking shape near Ahmendabad in Gujarat. Dholera SIR is also awarded Platinum Rated city of India award with an area spread over 920 square km, double of Singapore. GAP Associates Pvt. Ltd is bringing Opportunities at Dholera SIR, the projects with world-class infrastructure and world-class investment opportunity for people around the globe.
What is Dholera SIR and how your company is associated with it?
Dholera SIR is an attractive opportunity because it is affordable, eco-friendly, easily accessible and a destination with world-class ICT ready infrastructure.It is under construction by Larsen & Turbo Ltd with a  dedicated international airport, sea port and 8 Lane express way between Ahmadabad and Dholera SIR. It has world's biggest 5000 MV solar facilities. This is the first of its kind integrated power plant and will cater the need of green city in India, having world class infrastructure. As it is part of prestigious DMIC project, connected with all measure Highways, Railways and seaways, it becomes special.
We are actively working towards a smart future through efficient infrastructure development. Today, GAP is pioneer in innovation and precision in engineering to create iconic projects of world-class appeal. It is the only company working inside Dholera SIR. Every investment with GAP Associates Pvt. Ltd today is bound to grow into a fruitful tomorrow.
 Who can buy land and for what purpose?
Dholera SIR is industrial city comprising industrial, residential, commercial, educational, city centre, entertainment zones for a happy and peaceful living. The city will have non-polluting industries only. Hence, defence, aeronautical equipments and other green products will be manufactured. The opportunities are there in all the zones for investors.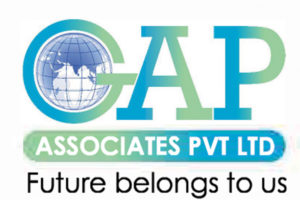 What kind of infrastructure facilities are being developed by Government there?
ICT ready infrastructure is under construction by Larsen & Turbo Ltd, dedicated international airport, sea port and 8 Lane express way between Ahmadabad and Dholera SIR is awarded, world's biggest 5,000 MV Solar Power plant will cater the need of green power to Dholera SIR. To make it hassle free transaction Government has created a SPV namely DIDCL handled by senior IAS officer.
What is the mode of transaction or allocation of land parcel at Dholera SIR?
The Government of Gujarat is leasing out land to industries on 99 years period and one can also have outright purchase of land in town planning zones from private parties directly.
What is the role and position of GAP in Dholera SIR?
We have various investment options inside Dholera SIR, as we are pioneer in Dholera SIR, first to be introduced residential project inside Dholera SIR. Actually, physical infrastructure of the city has been started since last one year and one portion of city  almost will be ready in 2019. The Government of Gujarat will showcase Dholera SIR in Vibrant summit 2019 to international investors coming in India. We appeal to all the stakeholders of industry to come and join hands with the dream project of our Prime Minister Narendra Modi come true. The future is right here, it's at Dholera SIR.
For more info visit: www.gapassociate.com
Get a chance to meet who's who of Smart Cities ecosystem in India including key policymakers from Central and State Governments. Join us at Smart City Conclave, Kochi on 18 August, 2018 to explore business opportunities. Like and connect with us on Facebook, Linkedin and Twitter.