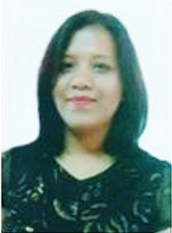 The first ever Mizoram Economic Conclave 2018 was organised on 6th April, 2018 by Planning and Programme Implementation Department under the New Economic Development Policy (NEDP). The Conclave brought together policy makers, expert members, academicians, leaders of the NGOs, students, start-ups and entrepreneurs to deliberate on the challenges and opportunities in the process of economic growth and the needs to be done focusing more on the role of agricultural sector including skills and entrepreneurship development.
Speaking at the inaugural session, the Chief Minister of Mizoram Lal Thanhawla pointed out that the State is embarking on the stage of market economy from mere subsistence economy. He emphasised the need for good governance, peaceful atmosphere and coordination in all aspects to sustain the current high growth rate.
He also highlighted the enormous potentials to scale up investment and urged committed efforts to reconcile the economic imperatives. The Chief Minister also released two Booklets – Achievement of New Economic Development Policy for 2016-2017 to 2017-2018 and Entrepreneurship Kailawn (a manual for entrepreneurship development).
Lalsawta, Minister of Planning and Programme Implementation Department stressed that the State Government is acting as a good facilitator in achieving the market economy. He reiterated the need to focus on sustainable growth encompassing all sectors of the economy. The Conclave was ennobled with paper presentations by Dr C Vanlalramsanga, Secretary, Planning and Programme Implementation Department, Dr James LT Thanga, Expert Member, Mizoram State Planning Board and Dr. Laldinliana Varte, Expert Member, MEDMOC.
The Conclave ended with a high level panel discussion highlighting the need to ensure sustainable cultivation by improving the mechanisation and marketing system of the agriculture and by characterising crops which have higher market potentials. It was also emphasised that effort was imperative to reach out young people and create opportunities for entrepreneurship development and innovation, channelling them into a path of development process.
To enable this, there would be a need to invest in quality education focusing on vocational and entrepreneurial education. An exhibition was organised at the Conclave featuring Micro Start-up Winners and Entrepreneurship Knowledge Centre, Mizoram Food Processing & Research Training Centre and Mizoram Consultancy (Local Partner-IIM, Kolkata).
(Views expressed in this article are of C Lalnunsiami, Research Officer, Planning and Programme Implementation Department, Government of Mizoram)
Get a chance to meet who's who of Smart Cities ecosystem in India including key policymakers from Central and State Governments. Join us at Smart City Conclave, Kochi on 18 August, 2018 to explore business opportunities. Like and connect with us on Facebook, Linkedin and Twitter.