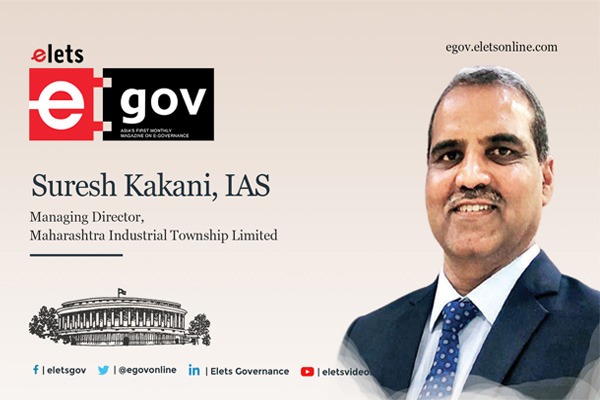 AURIC is one of India's first greenfield industrial smart cities. The city is a part of the Government of India's flagship infrastructure programme – the National Industrial Corridor Development Programme (formerly known as Delhi Mumbai Industrial Corridor).
The industrial city is spread across an area of 10,000 acres in Shendra (2,000 acres) and Bidkin (8,000 acres).
A notified Special Purpose Vehicle (SPV) has been formed by a Joint Venture between the NICDIT and MIDC & named as Maharashtra Industrial Township Limited (MITL; formerly known as Aurangabad Industrial Township Limited) for management of AURIC.
The industrial city has attracted approximately INR 7000 crores investment with an allied employment potential of approximately 10,000 jobs.
Industrial Corridors In Maharashtra
Three industrial corridors are planned in the state of Maharashtra:
Delhi Mumbai Industrial Corridor (DMIC)
Bengaluru Mumbai Industrial Corridor (BMIC)
Delhi Nagpur Industrial Corridor (DNIC)
Four industrial nodes are under different stages of development in the State of Maharashtra:
Shendra Bidkin Industrial Area (DMIC)
Dighi Port Industrial Area (DMIC)
Satara Industrial Area (BMIC)
Nagpur/Amravati Industrial Area (DNIC)
AURIC's Journey – key milestones
2014- In Dec 2014, MITL, the Special Planning Authority, was formed.
2015- Infrastructure work commenced for Shendra &
2017-First Land Allotment Committee held, and 13 companies allotted land in Shendra.
2018- First Mega South Korean Technical Textile Giant – Hyosung – invests 1500 crores in AURIC.
2019- Hon'ble PM formally inaugurated the node MITL, applying for power distribution licence.
2021- Infrastructure work completed for Shendra and Bidkin.
2022- Power Distribution Licence Received.
AURIC social infrastructure
11 Government Industrial Training Institutes.
Population of Aurangabad 37.01 lakhs.
Women Literacy Rate 70.08 percent.
A tourist hub.
31 Technical Colleges & 3025 schools.
1362 villages.
21 major hospitals, 1 ESIC Hospital
3 Major Shopping Malls 10+ Cinema Hall's
AURIC- Plug and play infrastructure highlights. Reliable power supply:
Power Distribution License obtained by AURIC.
Amongst the first in India to develop underground power network systems for industrial use.
e-land online system:
Online application process
e-LMS deployed to auto- scrutinise, review & approve building plans in compliance with DCR.
Water:
42 per cent industrial water demand to be met from recycled water (wastewater & sewage shall be recycled)
Total 70 MLD water allocation in Jayakwadi Dam.
Environment clearance:
Area level environment clearance obtained for all plots in AURIC.
Effluent treatment plant:
Fully functional CETP at Shendra and Bidkin employing new-age MBR technology to ensure minimal environmental impact.
Full suit ICT services:
End-to-end fibre optic infrastructure, AURIC Control Centre, City wide public Wi-Fi
CCTV Surveillance System.
AURIC- snapshot of the investment ecosystem AURIC hall (Shendra)
The AURIC Hall, located at Shendra, is a landmark building of the region equipped with all major utilities & intricate architecture.
The state-of-land allotted operates as the anchor building employment potential, and houses the administrative functions of AURIC and the city's Command & Control Centre. A solar park of 1 MVA has also been proposed to be set up here.
It leases out space to industries to set-up their offices and caters to the needs of the staff and visitors of the city. For a few initial investors of AURIC Hall, office space will be provided on lease at discounted rates.
The AURIC Hall space for lease is ideal for establishing various units including corporate offices, Information Technology industry, BPO services, skilling centres, financial services units, among others.
Proposed upcoming key projects
Mega food park at Bidkin
MITL has earmarked 178 acres of land for the Food and Agro processing park at Bidkin. The tender for infrastructure development for the first phase was published and LOA will be awarded to the contractor shortly.
PM-MITRA Greenfield textile park
MITL has proposed a 1000-acre land parcel for textile park at Bidkin. This is proposed under the PM MITRA Scheme. The proposal has been sent to the Government of India in March 2022 & approval on it is awaited.
International convention centre
Land has been reserved for the International Convention Center at AURIC City Shendra and CBRE is in the process of finalising the feasibility report.
International Finance Corporation (A World Bank entity) partnership
MITL has proposed 1000-acre land for IFC at Auric City Bidkin, the agreement between IFC and MITL will be placed in MITL upcoming board meeting for approval.
MITL upcoming nodes
Dighi Port industrial area
Dighi Port Industrial Area (DPIA) is a proposed greenfield industrial city to be developed with state-of-the-art infrastructure by MITL.
The DPIA node is strategically situated in proximity to key urban centres of Mumbai, Pune, and major transport gateways of JNPT Mumbai Port and Dighi Port.
The Industrial Area is accessible by NH-66 and NH 753F
The DPIA will be developed on 2402 Ha (6,000 acres) of land parcel
Environment Clearance has been granted by the Ministry of Environment, Forest & Climate Change on 27th September 2022.
Nagpur, Amravati and Satara
These two are upcoming nodes on Delhi-Nagpur Industrial corridor and Mumbai-Bangalore industrial corridor respectively.
MITL has declared a policy of allotting 15 per cent of the acquired land in the form
of fully developed plots to pap's to achieve the inclusive growth.
Views expressed by Suresh Kakani, IAS, MD, Maharashtra Industrial Township Limited.