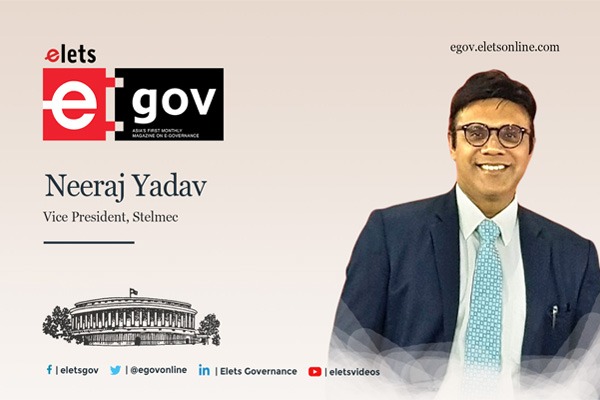 There have been a lot of ambitious targets the government has set. The first target is that the renewable energy space should get 500 Gigawatt by 2030. The government is also behind achieving a $5 trillion economy by 2030, being net-zero by 2070, and PM Narendra Modi emphasised on being power independent by 2047.
To achieve all these ambitious targets, every organisation is striving hard and Stelmac is one of the pioneer companies which is in the power transmission and distribution space and working towards government objectives of achieving these ambitious targets.

Stelmac has more than two decades of experience in manufacturing, testing and supplying of electrical products. We are pioneers in the MV switchgear technology, and are also a trusted partner in state-owned utilities, EPC contractors and private industries in India, and abroad.
We also work a lot on continuous innovation and indigenous development of MV switchgear products. We have a highly qualified skilled force of more than 600 professionals and we are one of the leaders in the MV switchgear product business, specifically the vacuum circuit breakers across India, and have the largest installed base in India of about 1,25,000 vacuum circuit breakers across India.
We aim to be a significant partner in the growth of the power sector in India and global provider in MV switchgear. We are striving hard on our mission of providing high quality technology-driver production services at very competitive prices exceeding customer expectations.
To match our vision and mission, we have certain values which Stelmac is abide by; firstly, being customer centric, achieving customer delight is their fundamental business, providing high technology products and services, customer collaboration where they believe in having a strong and mutually beneficial relationship with their business partners; and lastly the corporate social responsibility, where they want to manage operations keeping environment health and safety in mind.
Our existing project basically segregates from a VCB chaos which is now used in the renewable sector, as it is growing at a very fast pace, and we are supplying their services and products to PAN India, and private companies like JSW etc, who are building renewable products.
Also Read | Power sector: Way forward towards the future landscape
WE are also supplying the indoor panels, and have almost a 70 per cent market share in India for indoor and outdoor breakers, where WE make 12 KV and 36 KV VCB panels.
Lastly, the most critical product WE have developed is the 11 KV GIS, as GIS is the future and we are also having plans to develop a 33 KV GIS which is in the development stage.
Views expressed by Neeraj Yadav, Vice President, Stelmec