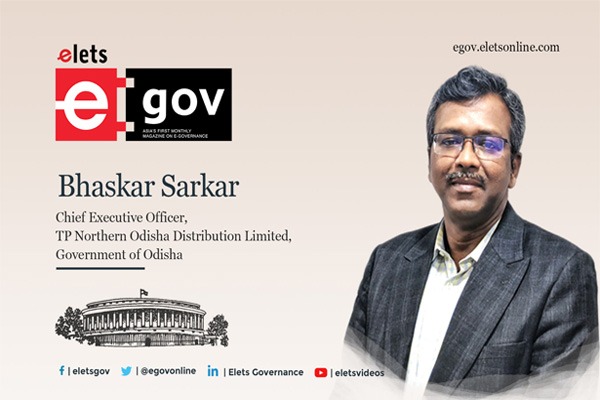 The Northern Odisha Distribution Limited' business was recently taken over by Tata Power given the energy infrastructure in Northern Odisha had been in very bad condition, said Bhaskar Sarkar, Chief Executive Officer, TP Northern Odisha Distribution Limited, Government of Odisha.
"In the northern part of Odisha, The condition of the utility network was poor. We were facing maintenance issues and transmission issues. In order to overcome that, we focus on greater usage of emerging technology like analytics, tools and AI&ML to make a turnaround." added Sarkar.
Speaking on technological integration, he said data analytics, Artificial Intelligence and Machine learning can be leveraged to make accurate demand predictions or forecasting and in effective renewable energy integration.
"RE integration has a lot to do in doing proper weather forecasting. We have been trying to integrate our system with the IMD database and getting some insights but there are certain issues which we are facing. So, we have also planned to link our airlines database for weather forecasting." he added.
Speaking on meter reading, he said in due course of time there will be smart meters installed in Odisha. Meter reading is the fundamental for correct billing and correct revenue, but as of now there are some issues in the meter systems which could affect the revenue and other aspects. He also talked about the issues faced, such as suppressed meter reading, issues of table-top meter reading, meter reading not reaching the sight.
He concluded by highlighting the importance of AI in the sector of power and how it can be very useful. He also added about the integration of SCADA, GIS, ADMS system and the CRM which is a great form of AI and could be of great help to a distribution company.