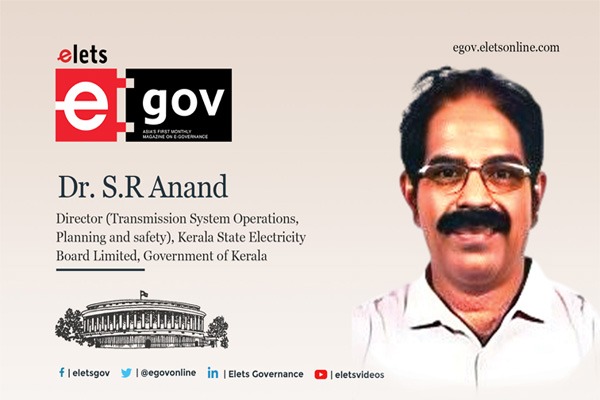 Kerala State Electricity Board Limited – KSEBL is one of the best power utilities in India and the driving force behind development of Kerala. Dr S.R Anand, Director (Transmission System Operations, Planning and safety), Kerala State Electricity Board Limited, Government of Kerala, highlighted this in Elets organised Power Utilities Conclave 2022.
Speaking about leveraging emerging technologies, he said, in Kerala, there had been limited use of such technologies except few areas such as weather forecasting and soil forecasting, but with rapid adoption of such technologies elsewhere, the state also aims to leverage those technologies in making their utilities smarter and efficient.
Referring to the energy roadmap ahead for Kerala, he gave major thrust on installation of smart meters. The KSEB hopes to have a little over 1.33 crore smart prepayment meters in place by December 2025. He said the grid required control over the consumer. "Consumers are not direct consumers now, they have become passive now. So, we need to have a bit of control over them as has been the case in Europe and USA for effective distribution." said Dr Anand adding that some key areas like supply side management, pricing of pontracts, metres analytics and reduction of operation and maintenance (O&M) cost, need greater focus should to bring real transformation in the energy sector of India.
Also Read | Haryana undergoing energy transformation
He concluded by stating that the integration of solar energy and wind energy has been a challenge and soon as the renewable energy usage increases, there would be greater need of using AI and ML as human interface would not be able to handle the systems.