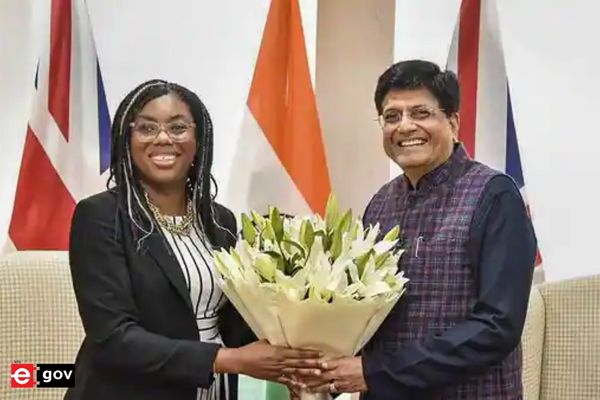 Union Commerce Minister Piyush Goyal and British Secretary of State for International Trade Kemi Badenoch, on Tuesday, held discussion over India-UK free trade agreement (FTA) negotiations in New Delhi.
According to a statement from the Ministry of Commerce and Industry, discussions on the range of bilateral trade and economic relations as well as the India-UK FTA negotiations took place.

Both ministers underlined their dedication to the continuing India-UK free trade talks, which have the potential to greatly increase trade, employment, and investment between the two nations.
Notably, the sixth round of talks on an FTA between India and the UK is currently taking place in New Delhi.
The statement stated that, "while expressing satisfaction on the state of negotiations, it was decided that the negotiations will continue in order to finalise the same as soon as possible."
The ministers urged the negotiating team to cooperate in an effort to resolve the differences in a spirit of mutual accommodation based on the principles of reciprocity and respect for one another's sensibilities, in order to produce a fair, equitable, balanced, and outcome that would be beneficial to both parties.