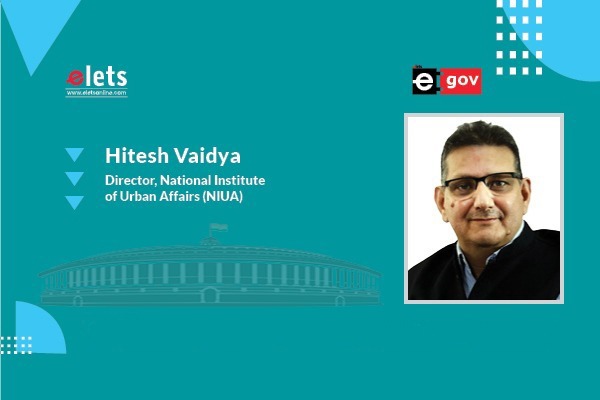 With over 1.37 billion people and one-sixth of the world's population, India has a significant role to play in achieving the Sustainable Development Goals (SDGs), particularly SDG 6.2, which focuses on sanitation and hygiene for all. It discusses not only the provision of basic infrastructure, but also the use of safely managed sanitation services, such as a hand-washing facility with soap and water. In this article, Hitesh Vaidya, Director, National Institute of Urban Affairs (NIUA) brings to light the aforementioned subject and government's efforts to achieve SDG 6.2.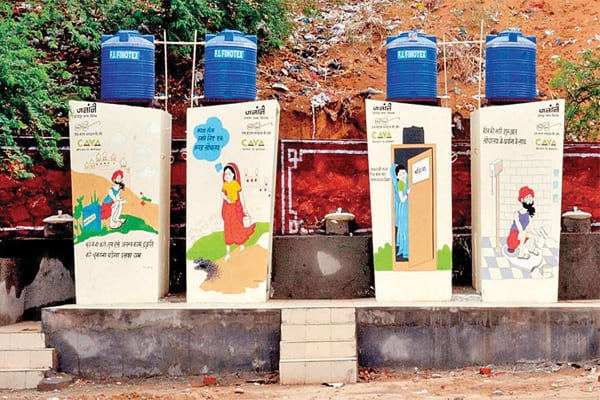 India has made a commitment to provide its people with clean water and sanitation.Post-1960, India began to make progress on clean water and sanitation issues, with
hygiene education as the primary goal. The sheer size and diversity of India's population make policy implementation difficult. Water, sanitation, health, and hygiene policies and sectors must be well-coordinated and managed holistically. To attain better WASH outcomes, a synergy must be developed and strengthened among diverse stakeholders, including state, district, city governments, academia, private sector, and CSOs.
Government has been considering urban sanitation policies with the goal of transforming all urban areas into community-driven, completely sanitised, healthy, and liveable cities. Swachh Bharat Mission – Urban, the most ambitious mission of the Government of India that directly contributes to SDG 6.2, was launched in 2014 for 100 per cent ODF cities and achieving 100 per cent scientific management of solid waste in all towns in the country, which led the country with more than 98 per cent of households having access to toilets. The primary goals of the SBM are the abolition of open defecation, the abolition of manual scavenging, behavioural change on healthy sanitation practices, capacity building of local governments, and the creation of an enabling environment for public sector participation in capital expenditure and O&M expenditure. The Mission allows state governments to adopt a state- specific implementation policy, including the use of funds and mechanisms. The programme has built over 100 million household toilets and established over 700 open defecation-free districts across India. More than 62 lakh (6.2 million) individual household toilets and more than 6 lakh community/public toilets have been built in urban India, exceeding the targets.
Beyond the ODF targets set in Phase I of the SBM-U, the focus in the next phase is on achieving ODF + (aimed at sustaining and maintaining the toilets built) and ODF + + (emphasising sludge and septage management), with 2,187 cities (49%) achieving ODF+ status and 551 cities (12%) achieving ODF ++ status.
In India, the WASH sector has undergone massive transformations to improve people's quality of life. The mass media campaigns and communication activities through advanced technology, modern advanced communication strategies, national-level campaigns, school involvement in awareness, integration of WASH curriculum in schools, and grassroots-level communication have contributed to the program's success; however, the sustainability of these sanitation interventions for long-term health benefits is critical.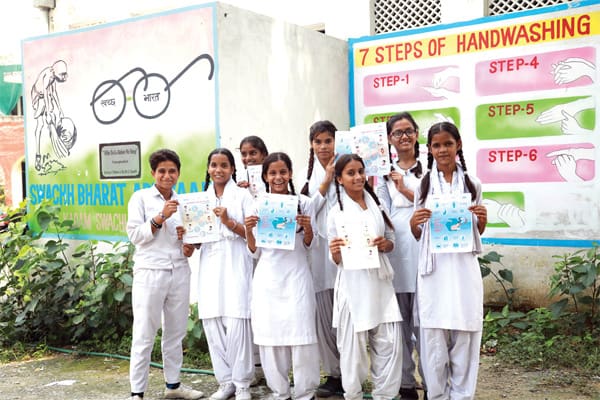 Improving sanitation infrastructure in schools is one component of a successful sanitation strategy in India. Providing separate toilets for boys and girls has a significant impact on both genders' attendance and educational outcomes. The Supreme Court of India ruled in 2014 that separate toilets for girls and boys, as well as drinking water facilities in schools, were essential to the legal right to education. The court reaffirmed that the "norms and standards" mentioned in the Act's text included access to drinking water and toilets. The Ministry of Human Resource Development (MHRD) has also developed a mechanism through which corporate entities wishing to invest in improving school sanitation with CSR funds can be assigned responsibility for specific schools.
Sanitation advancements have had a positive impact on the lives and health of women and girls. An increase in the proportion of households with toilets has been found to improve women's safety. A study conducted by UNICEF, BMGF in 2020 found that improved sanitation improved the safety of women from sexual violence and animal harm.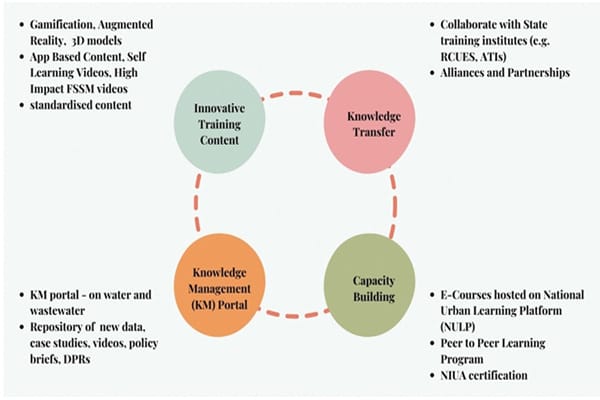 An equally important aspect that should be prioritised at the central and ULB levels is the effective use of technology during any programme implementation. The programme's execution should be monitored and evaluated; for example, in SBM-U, it was monitored using a web-based e-Governance solution. The SBM-U provides up-to-date information of the beneficiaries and the status of their household toilet facilities. The database served as the foundation for all stakeholders to monitor and evaluate progress in an efficient, effective, and transparent manner. By engaging citizens, disseminating information, organising and managing all field level activities, social media and digital technologies can also been used creatively in creating a mass movement.
Water and sanitation infrastructure must be viewed through the lens of climate change, particularly the urban areas which are prone to extreme weather events such as flooding. Failure to achieve climate change resilience in water supply and sanitation will have serious
consequences for public health. Long-term financing and planning is essential to maintain the infrastructure built and to sustain the benefits achieved.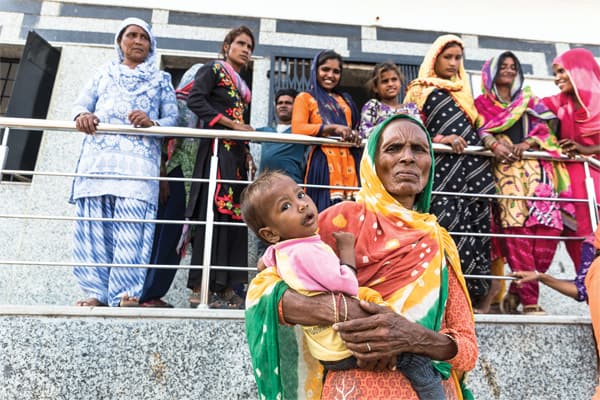 NIUA is supporting the cities to localise SDG 6.2 through its five pronged approach (1) Contextual Research, (2) Training and Capacity Building, (3) Peer to Peer Learning, (4) Knowledge Management and (5) Collaborations, Partnership and Network. Sanitation Capacity Building Platform (SCBP) is an initiative of the National Institute of Urban Affairs (NIUA) for addressing urban sanitation challenges in India and it is supported by the Bill & Melinda Gates Foundation grant. It is aimed at promoting non-sewered sanitation solutions for septage and wastewater management in India. The Platform is an organic and growing collaboration of credible national and international organisations, universities, training and resource centres, non-governmental organisations, academia, consultants and experts.
SCBP works in close collaboration with the National Faecal Sludge and Septage Management (NFSSM) Alliance. The Platform lends support to the Ministry of Housing and Urban Affairs (MoHUA), Government of India, by focusing on urban sanitation and supporting states and cities to move beyond the open defecation free (ODF) status by addressing safe disposal and treatment of faecal sludge and septage.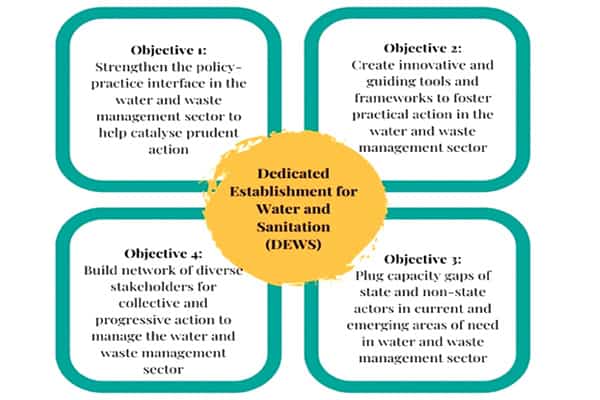 NIUA is nudging states and cities through its centre Dedicated Establishment for Water and Sanitation (DEWS) to catalyse progressive action in the water and sanitation sector through the adoption of improved water and waste (both solid and liquid) management solutions. The core objective of the centre is to strengthen the policy interface, create innovative guidelines, networking and plug capacity building in the water and waste management sector.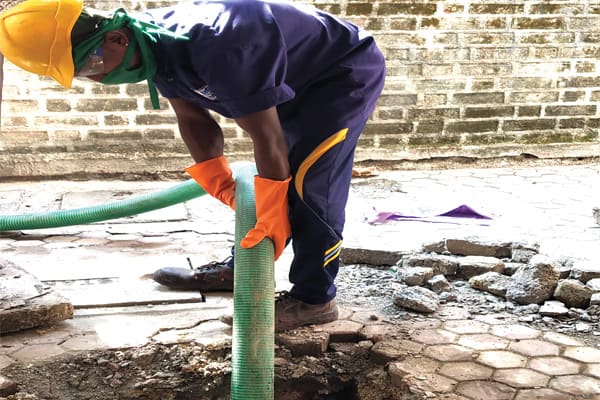 NIUA is devoted to assisting states and cities in aligning with the SDGs and initiating a conversation for future orientations in India's urban sanitation sector through substantial research, policy advisory, data solutions, technology, and capacity building.
"Exciting news! Elets eGov is now on WhatsApp Channels 🚀 Subscribe today by clicking the link and stay updated with the latest insights!"
Click here!