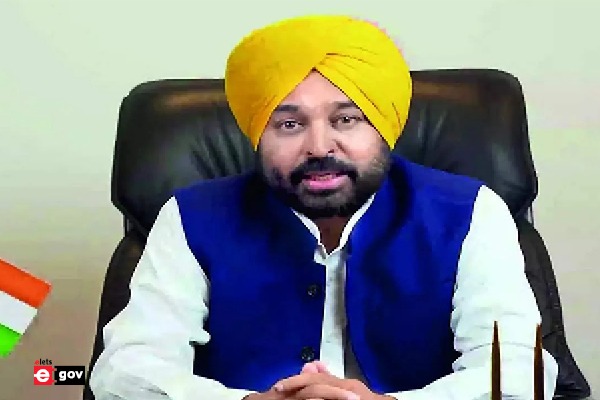 Punjab Information & Public Relations, New & Renewable Energy Sources and Housing & Urban Development Minister Aman Arora, on Sunday, expressed gratitude towards Chief Minister S Bhagwant Mann for announcing slew of development projects worth Rs. 22.60 crore for the holistic development of the assembly constituency Sunam Udham Singh Wala.
The chief minister, who was here to preside over a state level function to mark martyrdom day of Shaheed Udham Singh, also laid a foundation stone of a stadium to be built at a cost of Rs 1.66 crore at ITI Sunam, which will help inculcate sports culture in youth.
Reiterating the firm commitment of the Mann government to provide clean and transparent governance, besides carrying out development works without any bias, the cabinet minister said that the people of Sunam will have a sigh of relief with the completion of these development projects.
The chief minister has also announced the construction of a sub-tehsil administrative complex at Cheema, worth Rs 4.46 crore, which will greatly benefit the residents of Cheema. Apart from this, a new bus stand worth Rs 5.07 crore at Cheema, a new stadium worth Rs 3.58 crore at Longowal, and another bus stand worth Rs 2.54 crore at Longowal were also announced by the chief minister. The pending work of sewerage and water supply will be completed at a cost of Rs. 5.28 crore in Sunam city.
Also Read | Punjab Governor felicitates street vendors at SVANidhi Mahotsav
Aman Arora said that previous governments only betrayed the people by making false promises whereas the Punjab government, under the visionary leadership of Chief Minister S Bhagwant Mann, has taken many big and historic decisions within four months after coming to power, for the welfare of the people and successfully implemented them. He said that the government is committed to the holistic development of all the sections of the society and working dedicatedly to bring reforms in the governance system.
Arora assured that he would diligently discharge every responsibility entrusted to him by the government.