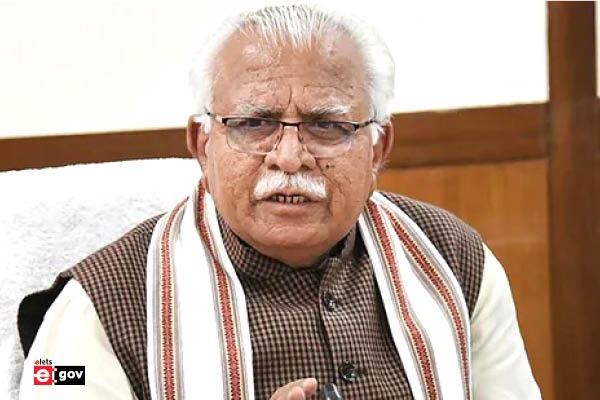 Haryana government's 'e-Adhigam' scheme is getting global appreciation. It is the first state in the country to distribute tablets to 5 lakh students of Classes 10, 11 and 12 of government schools. The Uzbekistan delegation, which arrived on Wednesday to meet Haryana Education Minister Kanwar Pal, termed it as the best scheme for students.
The delegation discussed the scheme during the talks with the education minister. During the meeting, the Vice-Chancellor and other members of Namangan State University, Uzbekistan, took detailed information about the scheme. They urged Pal to provide the expertise to prepare the scheme, as they also wish to implement such a scheme for the students in Uzbekistan.
Kanwar Pal said that the state government is striving for more reforms in education. "The present time is of technology and we do not want to leave our students behind in any field," he said. "It is our endeavor that the way Haryana has made progress in other fields, in the same way, the youth of our state should bring laurels to the country and the state in the world in information technology," Pal added.
Super-100 programme for bright students
The minister said that the Super-100 programme is also being run by the state government for the bright students studying in government schools. The Super-100 programme of the Education Department is a unique effort to make careers of meritorious students. Under this, free coaching is provided for IIT and NEET.
NEP 2020 will be highly beneficial
The Uzbekistan delegation said that now India has formulated the New Education Policy 2020. Till now, only Russian course is taught in Uzbekistan. But this is the right time to learn from this policy of India.
Agreement on the exchange of technology
Urging Kanwar Pal for exchange of technology, the delegation said that five students of Uzbekistan should be enrolled in the government universities of Haryana in post-graduate English subject so that the students there can develop a good hold in the subject.
Apart from this, the education minister has also agreed to send teachers of English and computer subjects to Uzbekistan for short training.
Pal said that Haryana will become an ally of Uzbekistan in education. He said that this cooperation will be taken forward in coordination with the embassies of both the countries and under the guidance of Haryana Chief Minister Manohar Lal. The education minister honoured the delegation on the occasion. The Uzbekistan delegation honoured the minister with a cap and memento, designed by engineering students from the country.
The delegation from Uzbekistan included Head of Foreign Languages Department, Khoshimova Dildora; Vice Rector of International Relations, Anvarjon Makhkamov; Scientific Council, PhD on Social Science, Avazbek Yuldashev; Head of Innovation Centre, Sherzod Djurayev; and Head of International Relations, Akhror Tursunov.