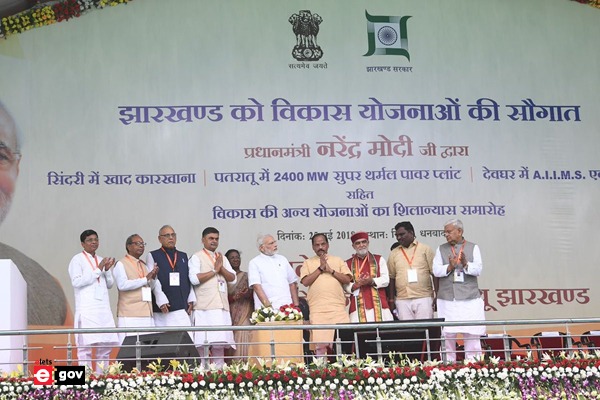 Prime Minister Narendra Modi on Tuesday inaugurated the Deoghar airport and laid the foundation for 'Maha Vikas' project worth Rs 16,800 crore. The prime minister also dedicated the In-Patient Department (IPD) and operation theatre services at AIIMS, Deoghar, to the nation. He inaugurated and laid the foundation stone for multiple road, energy and other infrastructure projects worth Rs 10,000 crore.
"When you have the intention and passion to do something for the people, that's when the real changes happen. Our government has taken path breaking initiatives to change the infrastructural landscape of the country. Through the Udan scheme, our aim has been to ensure last mile connectivity. Those who wear hawai chappal can also fly in hawai jahaz now." he said.
With this, the connecting flight between Deogarh and Kolkata has been started. It is the 66th airport built under the Udan scheme. The recently inaugurated international airport will help Deogarh in direct connectivity with other parts of the country.
Other key development projects
The other development projects include widening of Palamu-Gumla road, Rehla-Garhwa bypass and Mirza Chowki-Farakka road besides elevated corridor from Kutchery Chowk to Piska More and Itki RoB in Ranchi. Widening of Gorhar-Khairatunda road, Khairatunda-Barwa Adda section and Ranchi-Mahulia section are also among the projects.
PM Modi is also scheduled to visit Baba BaidyaNath Dham, one of the 12 Jyotirlingas in the country. After that, he will leave for Patna.