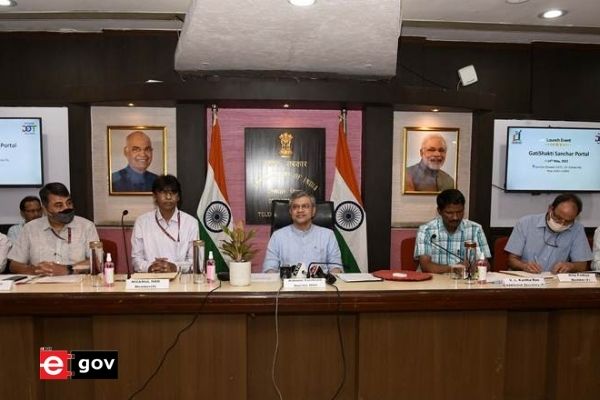 In line with Prime Minister Narendra Modi's GatiShakti National Master Plan, Department of Telecommunication launched  the GatiShakti Sanchar portal for centralised Right of Way (RoW) nods.
The portal was launched by Union Minister for Communications, Electronics & IT Ashwini Vaishnaw.
The portal will facilitate simple process for RoW permissions as well as faster approvals.
The portal has been developed with the vision to provide broadband infrastructure as a core utility to every citizen, governance and services on demand and in particular, digital empowerment of the citizens of our country.
"The GatiShakti Sanchar portal will provide a robust mechanism to achieve the goal of "Broadband for All" as envisaged in the National Digital Communication Policy-2," the department said.
Taking forward the Government of India's commitment to facilitate ease of doing business, the portal will lead to fast laying of more optical fiber cable, hece accelerating fiberisation in the country.  It will also lead to increased tower density, further enhancing connectivity and improving the quality of various telecom services.  Increased fiberisation of telecom towers will ensuring better broadband speed across the country.