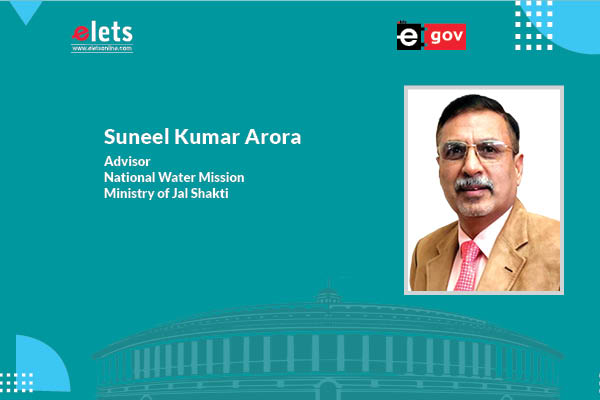 India, home to the wettest place on the Earth – Mawsynrum and the Thar desert, is geographically located such that equity of water distribution becomes a major problem. Moreover, the rising demands and depleting groundwater reservoirs weigh on the woes. Sharing insight on this, Suneel Kumar Arora, Advisor, National Water Mission, Ministry of Jal Shakti interacted with Nisha Samant of Elets News Network (ENN).
Despite surplus rainfall, immense natural water resources, groundwater reserves and perennial rivers, why India is considered a water-stressed country? Where do we lack?
Firstly, we do not have the water available where we need it and when we need it. The rainfall, for example, is distributed unevenly in space and time across the country. We see cases where some regions experience floods while others see drought, often at the same time. Secondly, the rate of increase in demand has significantly outstripped the rate of supply. India extracts the most groundwater in the world which is more than the groundwater extracted by USA and China combined.
The third key issue lies in how we manage the available water, especially in urban areas. India is going through a major economic restructuring from agriculture to the service and manufacturing industry. However, city administrators continue to face a lot of challenges in delivering basic public services like water supply and sanitation. There is an overlap of responsibilities between multiple institutions and limited technical and managerial capacity to optimise the full spectrum of resource-infrastructure- stakeholder connections. It is estimated that we lose 40-50 per cent of our water while supplying and only less than 30-40 per cent of the wastewater is treated before safely discharging. Fees for water and sanitation services and their collection efficiency have remained low which, in turn, affects the quality of service delivery.
The Government of India has been spearheading a host of measures to improve the capacity of local institutions in ensuring a sustainable, financially secure, and technical prudent system of water management. Jal Shakti Ministry, furthermore, has remained keen on increasing the participation of the community in managing their local water resources, and in this pursuit, has launched the Atal Bhujal Yojna which aims to involve local villagers in scientifically managing their groundwater resources. The Ministry is also prioritising people's participation in managing the irrigation infrastructure through the formulation of water user associations to undertake operations and maintenance of irrigation assets. Just like urban water supply infrastructures, irrigation networks also face the challenge of poor water use efficiency, and it is believed that through the strengthened base of WUAs which is empowered to collect and retain service fees and carry out systematic operations and maintenance, the system efficiency can be increased to ensure water is used wisely and every farmer has sufficient water to irrigate his/her field.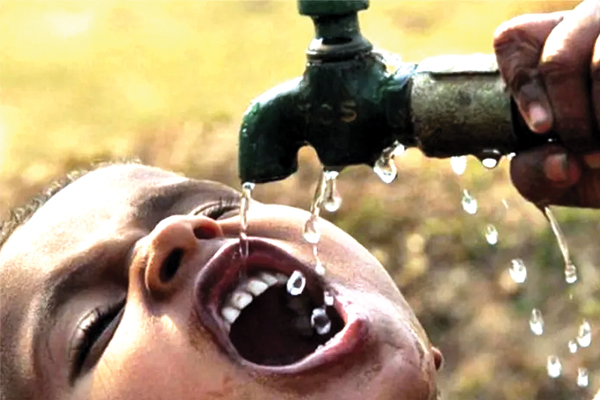 "Jal Shakti Abhiyan: Catch the rain" is a flagship mission of the Ministry. Since its inception, what has been the progress and how much reduction in water run-off has been recorded?
The "Jal Shakti Abhiyan: Catch The Rain" campaign with the theme "Catch the Rain, where it falls, when it falls" was launched by Prime Minister Narendra Modi on 22 March 2021, World Water Day via video conferencing.
It was taken up in all 734 districts of the country during the pre-monsoon and monsoon period to "nudge the stakes and stakeholders to create and maintain appropriate Rain Water Harvesting Structures (RWHS), suitable to the soil strata and climatic conditions of the area, with people's participation, before the onset of monsoons so that they are ready to "catch the rain, where it falls, when it falls".
The unique campaign focuses to create and maintain RWHS with a total participation of the people. For this, funds from all water conservation-related schemes of the Centre and State governments, funds mobilised locally and from corporate sectors, were converged. The campaign implemented under the National Water Mission (NWM) has the following focused interventions:
Water conservation & rainwater harvesting
Enumerate all existing waterbodies/ Water Harvesting Structures based on old revenue records and using remote sensing images from NRSA and GIS mapping.
Jal Shakti Kendras in all district headquarters.
Afforestation drive taken up to plant saplings to increase green cover.
Spreading awareness among the masses to make Jal Andolan a Jan Adolan.
The National Water Mission, with the help of NIC, has developed a portal for monitoring the progress of the campaign. Under the campaign, Nehru Yuva Kendra Sangathan (NYKS) and its youth clubs have engaged over 2.90 crore people through their activities like rallies, Jal Choupals, quizzes, debates, slogan writing competitions, wall writings, etc. NWM has conducted over 150 webinars on the subject to build awareness and capacities of various stakeholders and NGOs/ INGOs.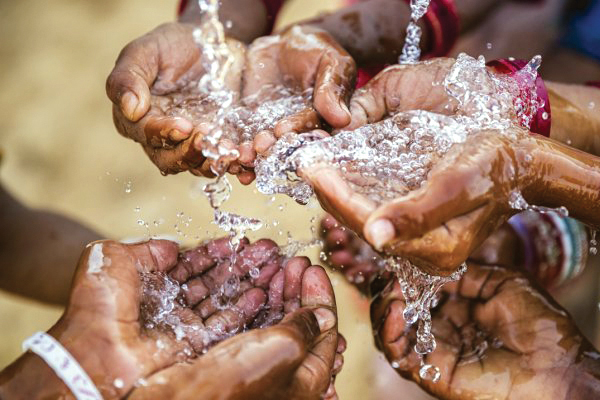 NWM has developed IEC materials in regional languages on water harvesting and conservation by professional agencies and uploaded in the official website for the use of stakeholders.
Major outcomes of Jal Shakti Abhiyan: Catch the Rain campaign
Since the launch, till 31 December 2021, both urban and rural areas put together, 10,64,929 water conservation and RWHS have been completed while 5,58,028 works are ongoing thus making a total of 16,22,957 WHS. 1,79,242 traditional water bodies have been renovated while 1,17,716 works are ongoing; 8,31,268 reuse and recharge structures were created/under development while 19,18,395 watershed development activities have been undertaken/ongoing.
As reported by the Ministry of Rural Development, over 2.03 lakh Gram Panchayats (GPs) out of the 2.69 lakh GPs have prepared water conservation plans.
A reduction in water run-off and rise in watertable countrywide due to successful implementation of the "Catch the Rain" campaign is acknowledged by those who monitor it for their cause.