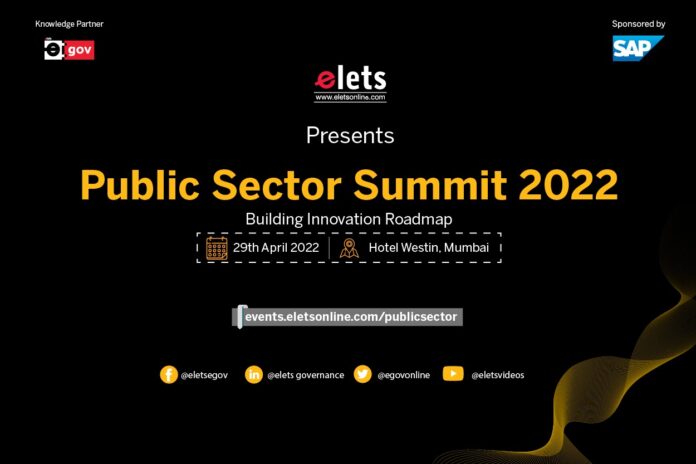 With the vision to help public sector create a robust development roadmap, Elets Technomedia in association with SAP is organising SAP Public Sector Summit on 29th April in Mumbai.
The summit will facilitate an open knowledge sharing platform to the government & industry leaders to deliberate on best utilisation of innovation & technological solutions in public sector, which plays a crucial role in driving economic development of the country.
The summit will be held at the Hotel Westin, Mumbai, Maharashtra.
Agenda
● Kickoff Session: Technology Adoption in Utilities and Maharashtra
Anil Kolap, Director Operations, Mahatransco
●  Customer Learnings in Cloud Journey: Experience Sharing by Maharashtra State
Power Generation Co. Ltd. (MAHAGENCO)
Nitin Chandurkar, Executive Director, MAHAGENCO
●  SAP S/4HANA Cloud Value Proposition for Public Sector Customers
Vinita Rai, SAP S/4HANA Head, India Sub-Continent
●  Customer Learnings: Moving to S/4HANA by Rashtriya Chemicals and Fertilizers
Sanjay Petkar, Chief Manager, RCF
●  Customer Learnings: Digital Journey of Manganese Ore (India) Limited (MOIL)
Dr. Rakesh Tumhane, Director Finance, MOIL
●  Customer Learnings & CFO Roundtable: Technology Adoption in Government Sector
Narayan Ringane, Chief Accounts Officer (Finance), Maharashtra Industrial Dev. Corpn.
Vinod M Jadhav, General Manager IT, Maharashtra Industrial Development Corpn.
Digvijay Chauhan, Finance Controller, Maharashtra Housing & Development Corpn.
Savita Bodke, Chief ICT Officer, Maharashtra Housing & Development Corpn.
Kumar Gaurav Gupta, Business Head – West, SAP India
●  Customer Learnings: Customer Success at Gujarat Gas Limited (GGL)
Tarun Sharma, Vice President (IT), GGL
●  Automation Series: Archiving and Accounts Payable Innovation for Public Sector
Keval Shah, S/4HANA & Finance Lead, Indian Sub-continent, SAP India
●  Automation Series: Data Driven Decision Making in Public Sector
SP Senthil, Principal Solution Architect, SAP India
Automation Series: Employee Engagement & Learning Paradigm
Gautam Sanganeria, HR – Solution Advisory, SAP India
●  Automation Series: Managing Supplier Collaboration and Supplier Lifecycle through SAP
Nitin Kumar Sharma, Director – Procurement Solutions, SAP
For details, visit: https://events.eletsonline.com/publicsector/