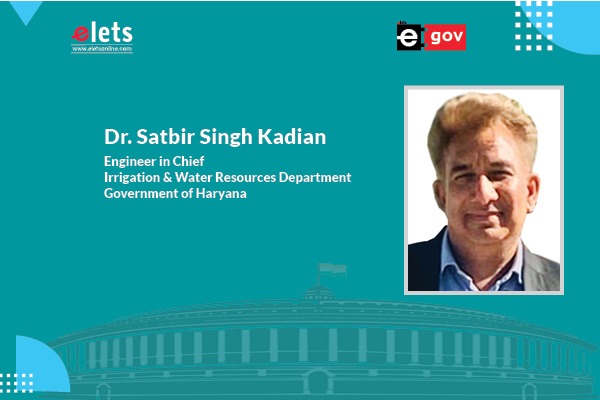 Digitisation has transformed the government, public and private sectors across the world, especially after the COVID pandemic. Elaborating on how technology has transformed water & irrigation department work in Haryana, Dr Satbir Singh Kadian, Engineer in Chief, Irrigation & Water Resources Department, Government of Haryana addressed the Elets Digital Governance Summit, Haryana Edition.
Irrigation & Water Resources Department is a social sector that supplies drinking water and irrigation water to the state. Dr Kadian said, "We control a huge network of resources spanning over 15,000 km of the canal system and an almost equally long drainage system. What we do, impacts a large section of the population."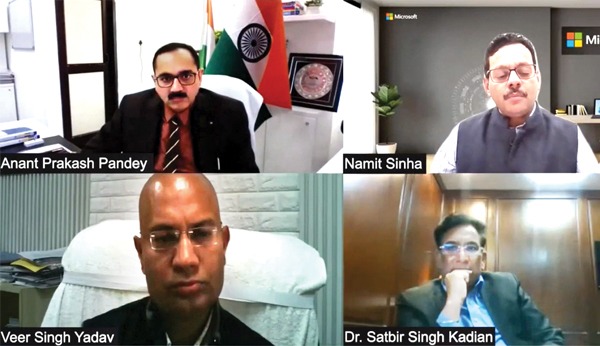 Sharing his views on challenges that the department has faced in recent times, he said, "The challenge that has come up in recent years and was aggravated during the pandemic was the climate. It directly affects us and any change in the availability of raw water affects a big chunk of the population. However, in the last five years, transformative measures have been taken to optimise operations and overcome challenges. We continued working in a conventional manner but leveraged technology to improve decision-making."
How technology has posed an effective tool to streamline work and improve efficiency, Dr Kadian said that the department has implemented SCADA and a real- time data acquisition system. Also, it is leveraging Artificial Intelligence (AI) in decision-making with regard to which areas need more water and to where the flow should be diverted."
The type of work associated with the department directly affects the people and even a small issue can lead to public uproar. Haryana is a water-deficient state and does not have any natural source like a river. Therefore, the water is drawn from the Yamuna river which is catering to Delhi. Despite these issues, there was no place in the state that suffered water shortage during the pandemic time, he added.
"In order to improve our working, we are going for customised automation and IoT tools. However, we need smarter tools to improve decision- making and enhance efficiency," he pointed out.
Today, Haryana is ranked one of the best states in terms of water management. The question is, how has the state achieved this? Haryana's Water & Irrigation Department has taken the stock of the resources first and then identified ways to ensure equity in terms of water flow and supply. Dr Kadian said, "We have gone for the installation of real-time data acquisition systems at 90 identified locations. The systems help to identify losses and offtakes between point A and point B. Earlier, we were not able to identify these gaps. Now we have been able to measure our water and so we are ensuring equity at point B as well. Also, we are able to track water in real-time through our android-based applications. Moving ahead, we are looking to have a common dashboard where all the data is integrated to help us in making smart decisions. Further, we are creating a platform where we have weather inputs, groundwater inputs, surface water inputs, and more. So, we could integrate all the data and plan our operations accordingly. This will help us to manage the amount of water supply to various locations across the state as per the weather conditions and water requirements."