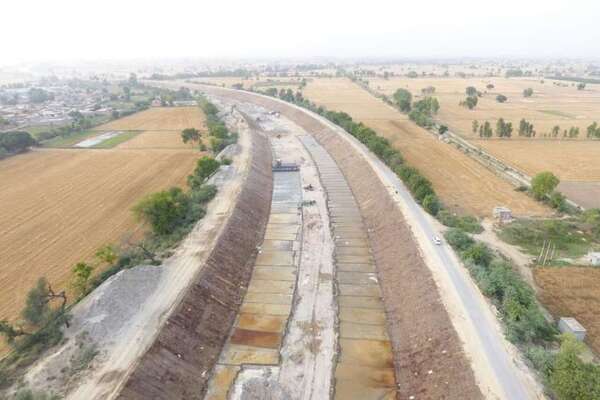 As the renovation of the Indira Gandhi Nahar Project (IGNP) is on the verge of completion, nearly 10 districts of western Rajasthan are said to get abundant water supply through the project. Owing to renovation works, the canal has been closed for the last 60 days. During this time it has been desilted improving its water-holding capacity by over 1100 cusecs. Also, the improvements result in preventing the extra water from flowing into Pakistan.
The water operations have been carried out in the canals for decades and this had damaged the inner lining of the canal. Due to this, a lot of water was getting wasted because of seepage. The canal has a water holding capacity of 18,500 causes but it held only 11,500 to 12,000 cusecs of water before its renovation. Moreover, the defects in the canal cause waterlogging and has been damaging crops year on year in a 500 km stretch.
Naveen Mahajan, Principal Secretary Water Resource Department of Rajasthan, said, "I took a big administrative risk to go for a historic closure of 60 days to comprehensively revamp and rehabilitate the IGNP system… Our closures have always been around 30 days because IGNP feeds the drinking water requirements of 10 districts… And, the first time, we could rope in Punjab to also do works simultaneously… To carry out over 70 km in one go is a stupendous feat given the COVID constraints and past experience… The department used to do barely single digit length in the past." It's gonna be a lasting effort to strengthen future water security of Western Rajasthan, he added.
Also Read: Rajasthan Water Resources Department bags two awards from CBIP