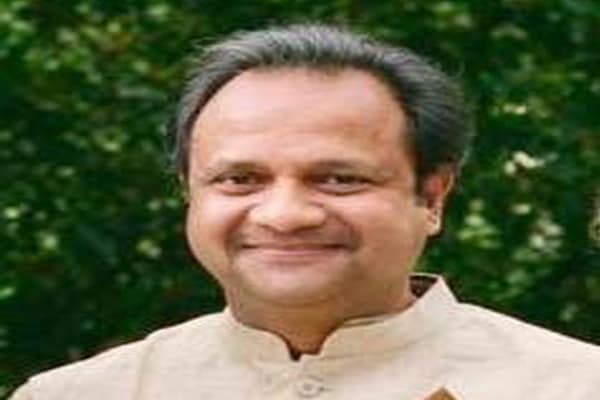 America has been a vibrant laboratory for experimentation and innovation in all aspects related to affordable housing. While lessons from these American experiments may not be directly applicable in the Indian context, they may offer valuable insights for policymakers in India. A critical evaluation of some of these policies, programs, and incentive structures adopted in America may inform policymakers in India as they pursue their ambitious goal of providing affordable housing under the Pradhan Mantri Awas Yojana (PMAY). It may enable them to design even more imaginative programs to help lead PMAY to the next stage in its evolution, writes Manish Srivastava, Professor of Finance, Investment and Real Estate Development, New York University.
Affordable housing first became a core concern within policy circles in America when its war veterans were returning home after World War II ended. The government's early response was rooted in President Franklin D Roosevelt's 'New Deal' and a belief that the government alone should fill critical social sector gaps like the creation of affordable housing. This led to a supply-driven model whereby the government became the sole developer of public housing.
By the early 1970s, the intellectual forces shaping economic policy were being propelled by the Chicago School of Economics which was deeply critical of big government. Led by Milton Friedman, this school promoted a limited role for the government as an exclusive provider of social goods. The school argued that the government was an inefficient allocator of public resources. In 1972, the demolition of Pruitt Igoe, an iconic public housing complex in St. Louis, Missouri, which had become crimeinfested and unlivable, reinforced this view. Consequently, the government's direct role in the provision of affordable housing went through a paradigm shift.
The politico-economic consensus spotlighting the failures of government along with the well-publicized images of public housing demolitions forced a change in approach from the supplydriven model to one that was demandbased and focused on 'affordability.' Private sector participation became essential to creating affordable housing. The government's role changed from a developer to an enabler. This demanddriven model continues to date. Several programs have been created to facilitate affordability and the creation of affordable housing projects. These included the Section 8 Program; the Low-income Housing Tax-credit Program; Inclusionary Zoning; and more recently, Opportunity Zones.
The Section 8 program was launched during the Nixon administration. As part of this program, direct grants were offered in the form of vouchers for the poor to bridge the gap between market rents and a portion of the income that could be reasonably allocable for rent. The rationale for these direct transfers of subsidies was two-fold. Firstly, these direct grants were intended to give recipients the flexibility to live in proximity of their place of work, including within densely populated cities, and therefore to facilitate social inclusion and mobility. Secondly, as the recipient's income changed it was easier for the government to flexibly withdraw or extend subsidies without drawing unwanted attention typically associated with a reduction or withdrawal of federal subsidies for the poor.
The Low-Income Housing Tax Credit (LIHTC) program was created in 1986 by an act of Congress and is operated by the US Treasury. As a part of this program, the federal government allocates tax credits to states which in turn allocate their share to private developers of affordable housing. Between 40 per cent to 90 per cent of the qualified costs of affordable segments of housing projects can be funded with LIHTC credits. The private developer is able to sell these credits to corporations (typically financial institutions) and other for-profit entities. LIHTC credits are traded at between 75 per cent to 110 per cent of their value, depending on the markets in which these projects are located and based on their utility for the buyers.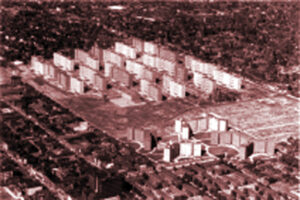 The benefits of the LIHTC program have been three-fold. Firstly, it continues to leverage the capacities of the federal government to finance new and revitalisation projects in the capitalhungry yet capital-deficient affordable housing sector. Secondly, it recognises that in most cases affordable housing projects would not be feasible without a source of financing that bridges the gap between project costs and capital from traditional sources. By reducing a developers' equity outlay, LIHTC credits preserve the financial viability of projects. LIHTC makes it more likely for developers to achieve market-level returns. Thirdly, the LIHTC structure connects the mandated social impact commitments of corporates with the need for affordable housing.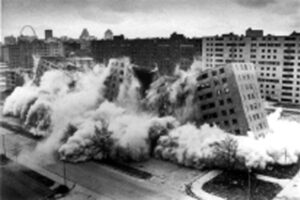 In recent decades, most high-density American cities have implemented 'Inclusionary Zoning' programs. Zoning regulations in cities with high land costs have been made flexible to allow private developers to build additional marketrate units in exchange for dedicating between 20 per cent to 25 per cent of their project as affordable units. These programs have been instrumental in facilitating social inclusion. Also, by establishing partnerships between not-for-profit organisations focused on public-private projects, private developers, and government agencies, inclusionary zoning has enabled affordable housing projects to be inclusive and financially viable. Via Verde, a US $100 million, 222 affordable units, mixed-use development located in the Bronx borough of New York City demonstrates the success of these programs. This project was developed by the visionary developer, Jonathan Rose, in partnership with Phipps Houses, a not-for-profit publicprivate institution focused on affordable housing. Completed in 2012, the project combines market-rate units, affordable units, high-quality amenities, community participation and engagement, and offers an eco-system for sustainable living, challenging traditional notions of affordable housing.
In 2017, to alleviate inner-city plight across urban America, the Trump administration launched the Opportunity Zone (OZ) program. This program harnesses the illiquid capital gains of investors to fund the revitalization of poor and dilapidated neighbourhoods. Affordable housing development is an integral part of OZ developments. Investors in OZs with investment horizons of five years can reduce their capital gains taxes by 50 per cent and by 100 per cent for an investment horizon of ten years or more. The impact of this program in creating affordable housing stock is still evolving and yet to be fully realized.
Today, with a shortfall of about 20 million affordable units, voices demanding a reversion to a greater role for the government are becoming louder. However, reverting back entirely to the state being the sole provider of public housing is likely to remain a non-starter. Even though there is bipartisan support for the expansion of the LIHTC program by 50 per cent, the political will remains to be fully exercised. Democratic gridlock notwithstanding, America solves its social problems through debate, rule-of-law legal mechanisms, creative policy responses, and imaginative incentive formulations. Some of the ideas resonating today are not just limited to expanding funding sources and rethinking land use to increase land supply to reduce the production cost of affordable housing. There is an increasing focus on social and environmental impact. It has been recognized that well-designed affordable housing policies can be a powerful instrument for economic and social mobility, for facilitating social inclusion, and for expanding opportunities, and not just a mechanism for providing a home-in-a-box at an affordable price.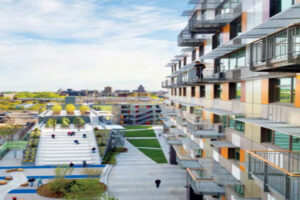 As policymakers in India address the complex and vast affordable housing issues, a deeper engagement and dialogue with American policymakers, public-private housing institutions, private affordable housing developers, educators, and intellectuals may be quite valuable. Importantly, rigorous exchange of ideas on affordable housing as a critical source of sustainable urbanisation in democratic societies could emerge as another powerful pillar in the rapidly evolving strategic partnership between America and India.