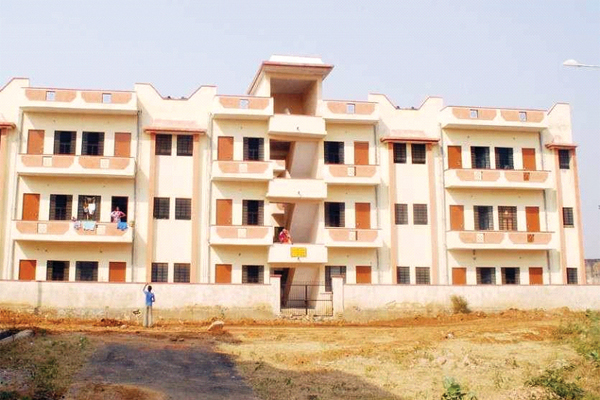 The Right to Adequate Housing has been emphasized at the 1966 International Covenant on Economic, Social and Cultural Rights and various human rights treaties. The interpretations underscore that housing is not merely provision of a physical structure of "four walls and a roof." In fact, adequate housing contains a set of freedoms and entitlements, which encompass protection against forced evictions, right to choose one's residence, equal and non-discriminatory access, housing, land, property restitution, among others1. Addressing this, Parul Agarwala, Country Programme Manager, India, UN-Habitat, writes about Adequate Housing in India.
The Universal Declaration of Human Rights (UDHR)2 places the Right to Adequate Housing as a fundamental tenet since its inception in 1948 at the United Nations General Assembly. Article 25.1 of UDHR states that everyone has the right to a standard of living adequate for the health and well-being of himself and his family, including food, clothing, housing, medical care and necessary social services, and the right to security in the event of unemployment, sickness, disability, widowhood, old age or other lack of livelihood in circumstances beyond his control3.
(UDHR)2  laid the foundation for addressing adequate housing in Millennium Development Goals (MDGs) where it was embedded in Goal 7: Ensure Environmental Sustainability (Target 7.C and Target 7.D)4. The Right to Adequate Housing received an even stronger impetus in the Agenda 2030, under Goal 11: Sustainable Cities and Communities, Target 11.1: By 2030, ensure access for all to adequate, safe and affordable housing and basic services and upgrade slums.
Under the Sustainable Development Goals, adequate housing is defined by a set of minimum criteria, which are:
Security of tenure: housing is not adequate if its occupants do not have a degree of tenure security which guarantees legal protection against forced evictions, harassment and other threats.
Availability of services, materials, facilities and infrastructure: housing is not adequate if its occupants do not have safe drinking water, adequate sanitation, energy for cooking, heating, lighting, food storage or refuse disposal.
Affordability: housing is not adequate if its cost threatens or compromises the occupants' enjoyment of other human rights.
Habitability: housing is not adequate if it does not guarantee physical safety or provide adequate space, as well as protection against the cold, damp, heat, rain, wind, other threats to health and structural hazards.
Accessibility: housing is not adequate if the specific needs of disadvantaged and marginalized groups are not taken into account.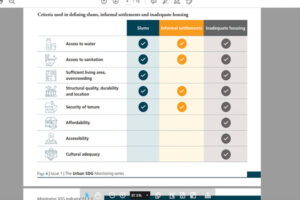 Location: housing is not adequate if it is cut off from employment opportunities, health-care services, schools, childcare centres and other social facilities, or if located in polluted or dangerous areas.
Cultural adequacy: housing is not adequate if it does not respect and take into account the expression of cultural Identity5.
Furthermore, compared to MDGs which focused on only slum dwellers and slum households under the Target 7D, SDGs' Target 11.1 focuses on complimentary aspects to include slums, informal settlements and inadequate housing to provide a more universal coverage of the indicator. (Figure 1) These criteria are applicable in the context of developing and developed countries, thereby expanding the universality of its coverage and in accordance with the principles of "leaving no one behind."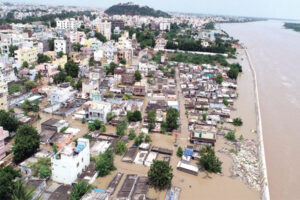 India's progress on housing & slums from 2000 to now
India made good progress in reducing the share of the urban population living in slums from 42 per cent in 2000 to 29 per cent in 20107.  The government has established a target of zero households living in slums by 20308 as an indicator aligned with Target 11.1.
In 2012, India had 33,510 slums (notified and non-notified) and an estimated 8.8 million households live in these Slums9. Slums are characterised by overcrowding (60 per cent of urban households live in one or two rooms), poor access to water (43.3 per cent slum households did not have water inside their homes), lack of sanitation facilities (44 per cent slum households did not have toilets inside houses)10.
"Housing for All Mission" and "Clean India Mission" have built strong foundations for addressing the adequate housing crisis. The two flagship missions set out ambitious goals to build 20 million affordable housing units and provide basic sanitation facilities to the poorest in the country.
Of the 20 million housing units planned under Pradhan Mantri Awas Yojana (PMAY), 18 million are proposed for slum households recognizing the need to address the inequalities of a large segment of urban population. The mission outlines four verticals for slum rehabilitation and constructing affordable housing by utilizing subsidies and encouraging publicprivate partnerships. Additionally, a "Technology Sub-Mission" established under PMAY is mainstreaming and facilitating modern, innovative and green technologies and building material for faster and better-quality construction of houses.
Path towards Adequate Housing in India
Even as India has made significant progress in reducing slums and set an ambitious milestone towards the provision of housing for slum households through PMAY, it is pertinent to measure progress of achieving "adequate housing" through the lens of minimum criteria established under the UDHR.
The complex endeavour to compute and report the multi-faceted criteria that define adequate housing is made easier with technological advancements. The application of satellite imagery, spatial and machine learning when combined with conventional surveys, among several other methodological combinations are able to provide disaggregated information on physical, social and geo-spatial characteristics of neighborhoods and cities. A common nomenclature and methodology will also allow comparison across cities and countries.
UN-Habitat has established the Global Urban Observatory (GUO) programme, which is a network of urban observatories established at national and local levels to monitor SDGs and New Urban Agenda including impact assessment functionality to monitor inequalities. At present, more than 300 observatories are active worldwide. To make computing and reporting consistent, GUO has developed learning modules and tools on procedures for calculating SDG indicators including indicators under target 11.1, to guide member countries, academia and civil society.
---
1.  https://www.ohchr.org/documents/publications/fs21_rev_1_housing_en.pdf
2  https://www.un.org/en/about-us/universal-declaration-of-human-rights
3  ibid
4  https://www.un.org/millenniumgoals/environ.shtml
5.  https://www.ohchr.org/documents/publications/fs21_rev_1_housing_en.pdf
6.  https://unhabitat.org/sites/default/files/2020/06/the_urban_sdg_monitoring_series_monitoring_sdg_indicator_11.1.1.pdf
7.  https://www.un.org/millenniumgoals/pdf/report-2013/mdg-report-2013-english.pdf
8.  https://niti.gov.in/sdg-india-index-dashboard-2019-20
9.  http://nbo.nic.in/pdf/SLUMS_IN_INDIA_Slum_Compendium_2015_English.pdf