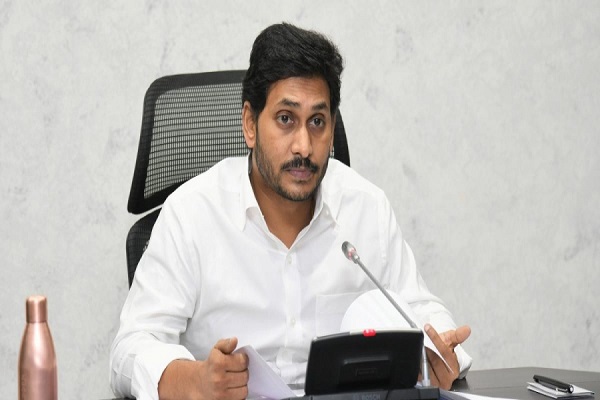 The state of Andhra Pradesh under the leadership of Hon'ble Chief Minister, Sri YS Jagan Mohan Reddy has embarked on a new journey of sustainable development with focus on in inclusive growth. This road towards sustainable and inclusive development traverses through the chosen path of "Navaratnas" –9 assurances to the people of the state in ensuring that students have good skills and learning outcomes, youth are gainfully employed and every family stays healthy and happy.
Andhra Pradesh is a leading destination for industrial investments in India. The state holds the pole position for the past 4 years in the ease of doing business rankings by World Bank.The state is going much further in reforms agenda by initiating District Ease of Doing Business Framework in June 2020 to create a fair and transparent mechanism for obtaining permissions at district level.
Andhra Pradesh has robust infrastructure of roads, rail, and ports. AP has the second longest coastline in the country and 6 operational ports acting as gateway to East Asia. AP has the distinction of only state in India to have 3 industrial corridors, the Visakhapatnam – Chennai Industrial Corridor, Chennai – Bengaluru Industrial Corridor, Hyderabad – Bengaluru Industrial Corridor.
Additionally, Andhra Pradesh is blessed with abundant mineral resources, agriculture base and surplus electricity. The state has a good industrial base in pharma, electronics, food processing, textiles, and automotive setup over several decades. Andhra Pradesh has abundant skilled manpower with over 500+ ITIs, 300+ polytechnic colleges, 450+ Engineering colleges, about 400 management institutes, and 100+ pharmacy colleges.
Also Read: YS Jagan Mohan Reddy to launch UPI for over 15,004 villages
The State is at the forefront of driving the nation's development mission and offers a conducive Industrial ecosystem. Our regions are recognized as one of the 10 best places to manufacture in India, showing our potential.
We've launched Industrial Development Policy 2020-23, the policy is centred on balancing growth across regions and communities; We are focussing on reducing the cost of doing business and helping MSMEs achieve scale and improve competitiveness; We are addressing the aspirations of youth for better living standards through extensive skill development and promoting entrepreneurship; The focus of the policy is on asset creation – providing ready-built pre-cleared facilities and skill development centres which can serve as a base for the growth of the state.
Also Read: Advantage Andhra Pradesh Where Abundance Meets Prosperity
The Government of Andhra Pradesh firmly stands to provide pro-active administration, capable manpower and supportive policies to enable theindustries in the state. With a promise to provide highquality human resources for the enterprises looking todo business in the state, Andhra Pradesh is creatingits own streak of development that integrates rapideconomic growth, ease of doing business propelled bytechnology and innovation through an inclusive andparticipatory development.