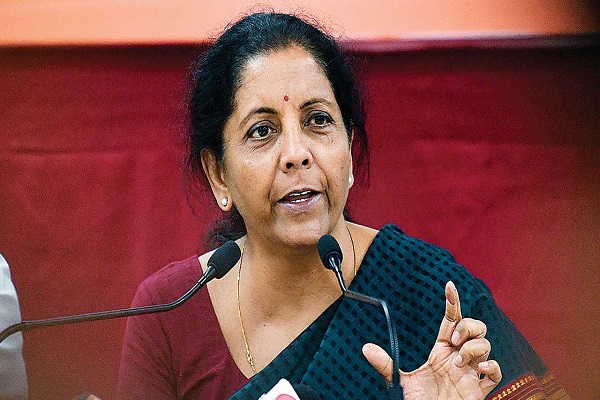 The Goods and Services Tax (GST) council chaired by the Union Finance Minister Nirmala Sitharaman failed to come to a consensus on borrowing to meet the GST revenue shortfall of Rs 2.35 lakh core. This, though opened paths for many States to borrow money from the market, for the rest, States borrowing from the market was not a proper and legal approach.
In a statement following the meeting, the Finance Minister said, , "The Council has not come to a consensus." As the majority of the States agreed to borrow, the Centre is ready to facilitate them, added the Minister.
As reported by a national daily, as per sources, 21 States gave a nod for the borrowing option 1 wherein States can borrow an amount worth Rs 1.10 lakh core from the market. While, the rest 10 states opposed saying that the Centre should borrow the entire amount, disburse it to the States to meet their GST shortfall and payback the amount from compensation cess on luxury goods and products.
Also Read: GST Revoulutionizing Taxation System In India: Prakash Kumar
Union FM's announcement that she is going to permit 21 states to borrow as per Option one is illegal. Option one involves deferment of compensation payment beyond 5 years for which a Council decision is necessary as per AG's opinion. No such decision has been made in the Council

— Thomas Isaac (@drthomasisaac) October 12, 2020
Following the meeting, tweets by Thomas Issac, Kerala Finance Minister called the decision of the Union Finance Minister to allow 21 States to borrow under option 1 illegal. He tweeted, "Union FM's announcement that she is going to permit 21 states to borrow as per Option one is illegal.  Option one involves deferment of compensation payment beyond 5 years for which a Council decision is necessary as per AG's opinion. No such decision has been made in the Council."
Also Read: FM Nirmala Sitharaman announces LTC cash voucher & festive advance to stimulate consumer demands