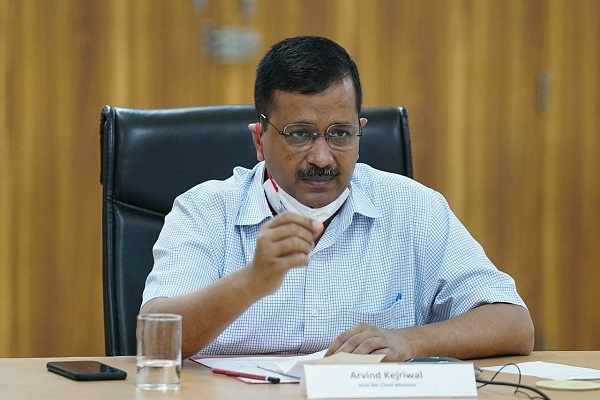 As air pollution has bee a recurring problem and the capital is infamous for smog and pollution, Chief Minister Arvind Kejriwal is set to chair a meeting to discuss the prevention of suspension of dust, other major pollutants and their control measures today. The meeting is expected to see the allocation of duties and roles to each agency in keeping air pollution levels under check in Delhi.
Senior officials from the three municipal corporations, Delhi Jal Board, Delhi Development Authority, the traffic police, Public Works Department and the Environment and Transport departments will attend the meeting.
As per the government officials, "MCDs have a major role to play in keeping air pollution levels under control by keeping the roads clean. Proper sweeping and sprinkling of water should be done to control the dust levels. The DDA, being the largest land-owning agency, also has a responsibility to prevent dumping of waste on roads and on vacant plots."
As reported by a renowned daily, one of the officials said that the meeting will also raise up issues like keeping the external pollutants in check as the stubble burning is not In the hands of the capital' government.
Also Read: Ericsson, IIT Kanpur join hands to curb air pollution in Delhi
Moreover, in a major move to tackle the air pollutions issues, the Delhi government is setting up a centralised system at Kharkhari Nahar village in Najafgarh as a stubble decomposer solution. The Indian Agricultural Research Institute (IARI) developed the solution which is fungi-based and is expected to be sprayed over 800 hectares of farmland in Delhi. This would help decompose paddy straws left after harvest, to prevent farmers from burning them.
Gopal Rai, Environment Minister has earlier said that farmers wishing to use the solution can fill up a form, mentioning their address and details, and the date they want the solution to be sprayed on the field. Following the details, the Delhi government will send officials to spray the chemical at the designated farmland and Agricultural Development officers of all the respective districts will lead this work.