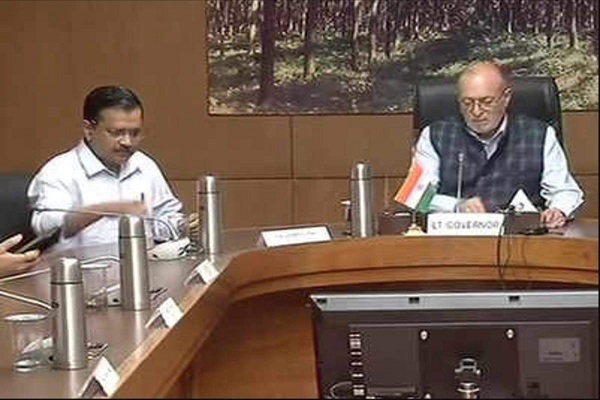 Anil Baijal, Lieutenant Governor (L-G) of Delhi reversed the order the Government of Delhi to reserve the Delhi government-run hospitals and a few private hospitals for bonafide residents of Delhi. The L-G, by reversing the order, restored federal guidelines on who can be tested for coronavirus infection.
Arvind Kejriwal, Chief Minister of Delhi, who passed the reservation order on June 7, said L-G's decision against the government's decision will lead to problems for the people of Delhi. However, the government will try to make adequate arrangements, the CM added.
Following L-G's orders on June 8,  CM Kejriwal took to twitter saying, "The L-G's order has created a very big problem and challenge for the people of Delhi. Providing treatment to all from across the country during the coronavirus epidemic is a big challenge. Probably it is God's will that we serve the people of the entire country. We will try to provide treatment for all."
L-G is the administrative head of the Delhi government and directly reports to the President. Also, he is the topmost authority of the Delhi Disaster Management Agency, which is coordinating all matters related to the pandemic. In his order, the L-G stated that COVID-19 has spread in Delhi "in threatening proportion" but the Supreme Court of India has held 'right to health' as an integral part of 'right to life' under the Constitution of India. Baijal's order stated that all the government and private hospitals and nursing homes/clinics situated in NCT of Delhi have to extend medical facilities to all Corona positive patients coming for monitoring/treatment without any discrimination of being resident or non-resident of Delhi.