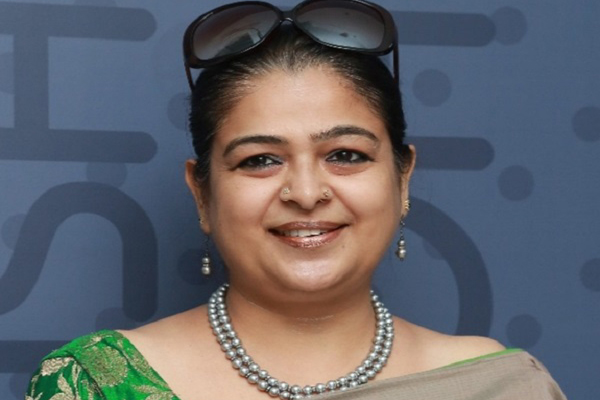 We all start as strangers, and end in obituaries, estranged forever. What we must refrain from, however, is staying thus, neither strange, nor morbid. 
Because these are dark, diseased times, where truth is stranger than fiction; reality, starker than nightmares. And everything else blur, fuzzy. 

This is in acknowledgement of all strangers who have crossed my path in life, and are now trying to cross borders, while everything else comes to a standstill. Names, faces, identities, ethnicities, castes and genders don't matter, numbers alone are daunting.
To all the unknown, faceless streams of people who are on the roads, walking it with no food, no water, no means, no respite, only hope of reaching a place called home and to countless others who have neither home, nor feet to walk it or to the many invisible, forgotten people, who have stopped counting, to all of them I channel my prayers – to all the strangers who now feel so familiar, my heart bleeds, tears become the spring flowers of my eyes, and they refuse to wilt, in solidarity with the strangers. Yes I am crying, yes I am sad, very sad…and in this new season of touch me not, you have touched something much deeper, inside all of us, where no virus can ever enter.
From that safe haven, I write, in blood, and hope it is an honourable exchange for your sweat and toil, (you have no time for even tears, for if you do, how will you carry on, my tears are luxury compared to yours) that has made my life easy and for that very reason, makes it otherwise, now. You have my whole heart, to the rest am giving a piece of my mind. 
But since I consider myself inter alia a poet also, one who easily befriends, including strangers, I am letting you all know, I am your friend, my heart goes out to you, let me touch you with my hands, as I write this, and as I continue to hold you in my prayers, may you keep the faith and hold on to your hope, even as you walk. Your children are our future and I am praying for them and their families, and for this world that is becoming a global ghost town, so much for globalisation of the virus.
And with this I am also remembering all the strangers that gave me memories. You have my gratitude for, forever.
II
"There are no strangers here; only friends you haven't yet met."
-William Butler Yeats
Sometime in the early nineties when I used to travel frequently by the Taj Express or Intercity Train from Agra to Delhi and back again from home to college and vice-versa for three years on a stretch, on holidays and whenever I could, during one such time, once as delayed I was in reaching the Hazrat Nizamuddin railway station, with barely a few minutes for the train to arrive, encountered by long lines for tatkal ticket, including the one for only ladies, with little hope but much presence of mind, I did a quick think and requested a young boy up in the front in the men's line to buy my ticket, too, and he did with no questions asked or words exchanged, just in between, from one look to another.
Also Read: Leveraging Science & Technology for Growth & Development is the Need: Mugdha Sinha
In those days, we had billet sized greyish brown coloured tickets, before the computers came and turned them blue. And the thought that, I might have to travel an entire three-hour long journey with him, did scare me, but those were much better times. I was able to go back home, safely, all thanks to the gentleman stranger who bought me my ticket to home that day. 
I got a chance to reciprocate the gesture, when a stranger, in another time during the same years, at the same station, was running late and I was already at the ticket window and he requested me to buy three tickets, which I did, again with no hesitation or questions asked. The look was enough to oblige; that look, is the very look all eyes walking down or bunching to cross borders, or just feeling isolated at home is made of- despair, isolation, desperation, fear, anxiety of being left out; of waiting endlessly in lines, more in close contact with a probable virus than humanity. That look does not feel strange, anymore.
We are wearing our hearts on our eyes, as we carry the brine in them, while some also in addition carry luggage and children on shoulders and heads, the weight of the world, as they walk or wait in long queues, to reach homes, hospitals and morgues. Yes, we are also dying, just from watching, worrying from all the worrisomeness and weariness, much as we worry for families we are separated from.
Another time, my mother was the beneficiary of this kindness, from again a complete stranger, who got her ticket, and that's when I reminded her about my earlier experience and we discussed how it was becoming a chain we were getting to observe in hindsight. 
In fact, I am now also reminded of a story I read in the Reader's Digest, a regular monthly that I looked forward to, even now, where a lady and her small daughter somewhere in the USA, were stranded in the middle of the highway at night as their car broke down, pre AAA, and she has to thumb many a speeding vehicles to reach back home, none would stop, until a truck did with a burly looking driver who welcomed them in. In desperate times, with much trepidation, she accepted and was thankfully taken and dropped closer home. The interesting part is, when she turned to hand over some money from her purse to thank the truck driver as a measure of immense gratitude for his kindness, he refused and advised her thus, 'If you wish to thank me, keep the chain going, when you find somebody in your position, be like me, that will be your gratitude.' 
While we have to stay at home in isolation to break the corona chain, we may use this time to build a human chain, much like the truck drivers advice. Surely, we are doing, never a better time to start now, as charity begins from home and yes, every bit of effort in terms of –ideas, money, service, time, everything, every bit counts.
I have hung on to those words, ever since and especially as I hold fort, today from the comfort of my home and the restlessness of my heart, they reverberate even more intensely. Because kindness is an echo that always comes back. Let us be the mountains that the world so desperately needs today and always. 
Let us be familiar, in these strange times, familiar with our own selves and with the people who make this world. Let us all, use our privileges, responsibly and put them in service of others with what we got, what we can do best in the worst of times. And don't forget to heal yourself, too. Never a better time to talk to your self-introspect, as you contemplate.
And yes, never forget the power of the common man to bring us to tears and to our knees, much as we are doing now, praying. As we bow down to all the invisibles, who are putting our visibility to shame, let us stand up for them-the invisibles, the forgotten, the minorities, the not so mainstreamed, the marginalized, the voiceless, the countless, who just remain in numbers- they come in all shapes, sizes, genders, religions, castes, communities, identities, ethnicities. They could be closer home in our homes, neighbourhoods, and offices, they could be us, we could be them.
Come let us befriend the strangers and embrace them with our souls. Transform apathy to empathy, transcend.
Note: This article is part one of the COVID-19 series of articles, which have been written keeping in mind thousands of our readers who are turning to us to provide them news, scientific knowledge and careful judgment in these turbulent and uncertain times. Views expressed are personal.
About the Author:
The author is a civil servant by profession and is currently posted as Secretary, Science and Technology, Government of Rajasthan. She is an empath, writer-poet, artist and avid reader by choice.
The Author can be reached at: mugdhaspk2020@gmail.com
Also Read: