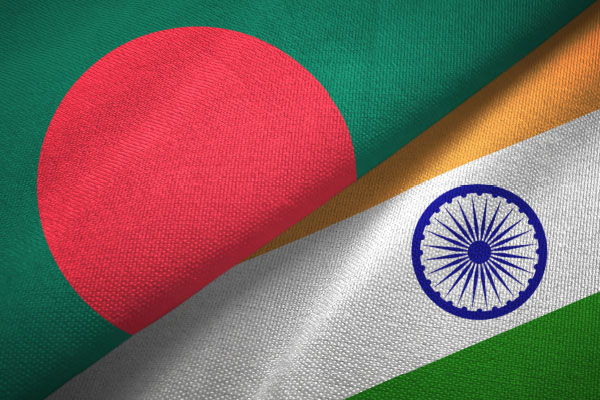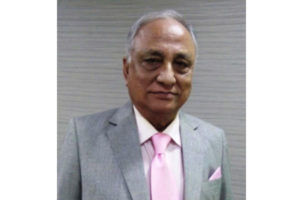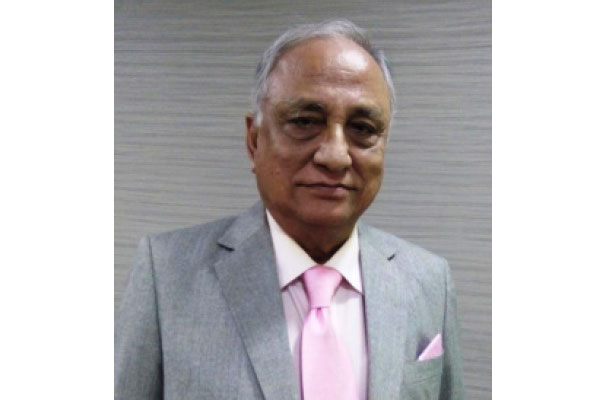 By Jahangir Bin Alam
Jahangir Bin Alam is the Secretary & CEO of India Bangladesh Chamber of Commerce and Industry, Dhaka
Relationships between Bangladesh and India remain cordial and friendly since the emergence of the former as an independent and sovereign state, although there have been some occasional downturns caused due to lack luster attitudes of the policy making machine on both sides of the isle, particularly the military and quasi military governments in Bangladesh that usurped power after the tragic August 1975 change over till the country's return to a democratic porocess in 1991.
Perhaps, it won't be impertinent here to say that India played a pivotal role in the creation of Bangladesh. Huge number of refugees took shelter in the bordering states of India who were taken care of by the local Indians and the government of India. We in Bangladesh gratefully acknowledge this fact.
Bangladesh is a developing democratic polity in the Westminster model. Secular, but not a theocratic state. The country is a moderating influence in a consistently volatile and often mutually hostile South Asian scenario.
Currently, the bilateral relationships between Bangladesh and India are very warm and friendly after the Awami League led government under the able leadership of Prime Minister Sheikh Hasina took responsibility of running the affairs of Bangladesh in 2008 and has been growing from strength to strength ever since. Very recently, the High Commissioner of India to Bangladesh Riva Ganguly Das very rightly termed the relationship to be passing through a golden era.
Bangladesh's economic growth has been tremendous, especially during the last decade thanks to the pragmatic and focused socio economic policies pursued by the incumbent government. Macro-economic and most of the social indicators are very stable and on the rise which has been receiving kudos from global players.
The International Monetary Fund (IMF) has projected Bangladesh's economic growth to be 7.6 percent this fiscal year and according to HSBC Global Research, Bangladesh economy has consistently grown in excess of 6% a year for the past decade.
Its GDP had grown 7.9% in the fiscal year 2017- 2018, making it the fastest growing economy in Asia.
Furthermore, according to a recent report of Asian Development Bank (ADB), Bangladesh has achieved the fastest growth among the Asia-Pacific economies comprising of 45 countries. The bank projected the country's growth to be 8.0 percent in the FY2019 and FY2020 terming it a new record.
According to a recent UNCTAD report, the flow of foreign direct investment into the country recorded substantial rise in 2018 which is In contrast with the decline in global FDI inflow.
In this era of globalization and liberalization no country can prosper remaining in isolation. Mutual cooperation between countries, especially with their immediate neighbours is critical for economic development. Bangladesh and India being close and friendly neighbours need to strengthen their economic ties further for mutual benefits of their two peoples.
Strengthening Bangladesh's economic ties with India in general and its north-eastern states in particular is vital for development of sustainable growth of this region.
Over 15 percent Bangladesh's total imports come from India. The balance of trade between Bangladesh and India is heavily tilted in favour of the latter and this is offset by the formers surpluses with other countries. India's imports from Bangladesh account for less than one percent of its total imports. Interestingly, informal trade between the two countries amounts to 3-4 percent of official trade.
India's exports to Bangladesh increased from US$1 Billion in 2001-02 to US$ 10 billion plus in 2018- 2019. According to rough estimates another US$ 3 Billion worth of goods are being brought into Bangladesh through informal channels.
However, Bangladesh's overall exports to India reached US$ 1.07 billion during July – April period of the current fiscal year (FY 2018-19) making a 53 percent growth.
India has granted duty free access of all products excepting wine and tobacco from five least developed SAARC member countries including Bangladesh to its domestic market.
This epoch making decision of India has helped boost Bangladesh's exports to India to a large extent positively impacting reduction in the existing negative trade imbalance for Bangladesh. However, unfortunately, Bangladesh's exports to India continue to face hindrances due to some nontariff and para-tariff barriers which still exist in India.
The trade imbalance could be reduced to a large extent if greater numbers of Indian investors come forward to invest in Bangladesh taking advantage of the country's conducive investment climate and export their products to India and other countries of the world.
Around 74 Indian manufacturing and service companies have significant presence in Bangladesh. To name a dew large ones are – Asian Paints, Marico, Tata Motora, Ashoke Leyland, TVS auto, Hero Motors, Maruti Suzuki, Mahindra & Mahindra, Bajaj Autos, IonExchange Environment Management, Kelyn Ltd. VLCC Healthcare, Tharmax Ltd., Godrej Household Products, Godrej Agrovet, Indofil Industries, Emami, Sun Pharmaceuticals, LIC of India, Arvind, Simplex Infrastructure, State Bank of India, ICICI Bank, Larsen & Toubro etc.
Besides above, few more large Indian companies e.g. Adani Group and Reliance Power have plans to invest in Bangladesh.
It may be noted that in recent years India has extended US$ 8 billion plus worth Lines of Credit to Bangladesh at very simple rate of interest for upliftment of the country's infrastructure and economy.
Bangladesh has a big market in India, especially in its North Eastern Region for many of its products such as – bricks, cement, processed food and food products, agro-based products, fish and fish products, melamine products, ceramic products, toiletries and cosmetics, CI sheet, light engineering items etc. because of its geographical proximity and lower transportation cost. Although Bangladesh's exports to India's northeast region have grown substantially than it used to be few years back, there still remains ample scope for growth provided the exporters and importers get necessary fiscal and infrastructural support from both sides of the divide.
Tripura, Meghalaya, Assam and their adjoining states in the north-east India have significant natural resources that could find markets in Bangladesh. Items like timber, fruits, bamboo, bamboo chips, spices etc. are to name a few. Besides, the region could profitably export its excess power to power hungry Bangladesh.
There are immense possibilities of investment and expansion of trade for Bangladeshi entrepreneurs in the trillion dollar economy of India which has recently removed the barriers so far existed for Bangladeshi investments there. Time has come for the dynamic Bangladeshi entrepreneurs to spread their tentacles and invest in the industrial and service sectors of India, especially in its north-eastern region.
Many Bangladeshi entrepreneurs are now willing to invest in India, particularly in its north-east to avail the attractive incentive packages offered by the respective states of the region. It may be noted here that renowned Bangladeshi entrepreneurs – PRAN RFL have already started implementing their investment plans in Tripura keeping an eye on the markets in its neighbouring states. Few others are contemplating follow suit.
India-Bangladesh Chamber of Commerce and Industry (IBCCI) is closely working with national trade bodies of India like; the Federation of Indian Chambers of Commerce & Industry (FICCI), Confederation of Indian Industry (CII), Indian Chamber of Commerce (ICC), Bengal Chamber of Commerce & Industry (BCCI), MCC Chamber of Commerce and Confederation of West Bengal Traders Association (CWBT) towards further development of trade and investment between the two countries, especially in the backdrop of Bangladesh's agreement to allow transit and transshipment of Indian goods through its territory. To this end, at the initiative of IBCCI, there has been several exchange visits of business leaders from both the countries during the last several years.
It is encouraging that the joint efforts of IBCCI and the business communities of India have started bearing fruits in recent times and have paved the way for increased exports of both traditional and non-traditional Bangladeshi items to the north-east and also mainland India. A good number of non-traditional items like – bricks, cement, stone chips, sheet glass, plastic products, dried fish, leather products, frozen and processed food, jute goods, agro products, light engineering products, ceramic products, furniture etc. are regularly being exported to the northeast and mainland India.
In recent times, there have been some forward looking steps taken by both the governments for further improvement multimodal connectivity encompassing transit and transshipment facilities to India as an aftermath of recent bilateral visits of Prime Ministers of India and Bangladesh.
IBCCI feels very strongly that the relations between the two countries are headed for better tomorrow, and both have entered into a dynamic phase of mutual cooperation, which has been triggered off by the able and dynamic leaderships of the Prime Ministers of our two countries.
More and more interactions between the governments and the business communities of the two countries would be beneficial for both and will help usher in a new era of mutual cooperation and understanding between the two. To this end removal of pin pricks on both the sides is extremely critical.
It is needless to say that stronger trade relations between the two countries can take the overall bilateral relations to greater heights thereby bringing in economic benefits for both.