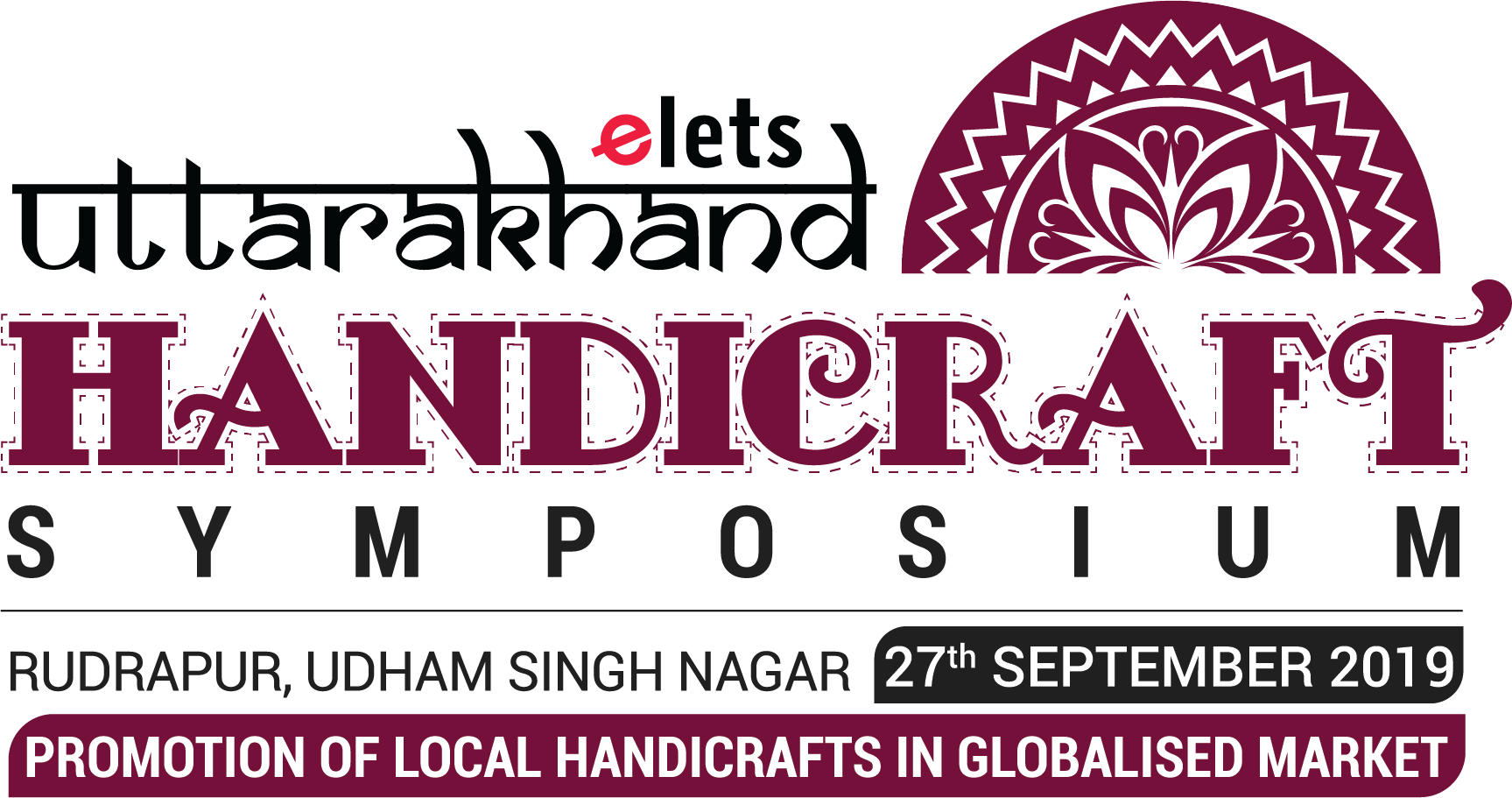 Elets Technomedia, India's biggest B2B media organisation is all set to host 'Uttarakhand Handicrafts Symposium' on Friday, September 27 at Rudrapur. Udham Singh Nagar District Administration has partnered with Elets to organise this one of its kind symposium for the promotion of local handicrafts in the globalised market. The symposium will serve as a knowledge sharing platform for the local artisans to learn the best of the domestic as well as international marketing trends, strategies for introducing new products according to national/international market demands, and also exploring advanced innovative skills for growth in the sector.
Manisha Pawar, Principal Secretary, Department of Industries, Government of Uttarakhand will be the chief guest and Dr Ram Bilas Yadav, Additional Secretary, Rural Development will be the special guest at the symposium which would be chaired by Mayur Dixit, Chief Development Officer, Udham Singh Nagar, Government of Uttarakhand and mentored by Dr Neeraj Kharwal, District Magistrate, Udham Singh Nagar, Government of Uttarakhand.
Eminent speakers from the design, marketing, research institutes, e Commerce and exporter ecosystem will be taking part in this knowledge sharing platform to discuss on various aspects of how localised handicrafts can be ready for globalised market.
Khadder, Mon Ami Foundation, FabIndia, TradeIndia, Trifed, IIT Bombay, IIM Kashipur will be represented in this forum. Various sessions and workshops such as design workshops, skilling workshop, marketing workshops, entrepreneurship workshops will be conducted where artisans-exporters meet and explore the national and international market demands of handicraft products.
Some of the key speakers at the symposium would be Arup Datta, CEO, Khadder; Anurag Rana, Managing Trustee, Mon Ami Foundation; Madhab Chakraborty, Associate Professor and Joint Director, Indian Institute of Packaging; Vaibhav Bhamoriya, Assistant Professor, IIM Kashipur; Rajendra Prasad Thapliyal, Manager, Syndicate Bank Entrepreneurship Research and Training Centre, IIT Kanpur; Kailash Tulsi Gajara, Founder & CEO, Megastores.com; Vivek Sharma, HoD, Buyers Help Desk, TradeIndia; Sarfaraz Hasan, Managing Director, Asia Cravings; Sachin Agarwal, Owner, Agarwal and Import Inc; Akanksha Garg, Founder & MD, IK Handicraft; Sandeep Verma, Director, Image Homes among others.