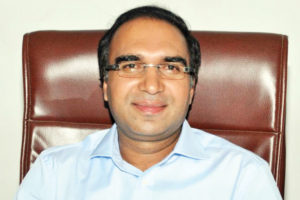 In order to ensure that higher sugar recoveries are adequately rewarded and considering variations amongst sugar mills, the FRP is linked to a basic recovery rate of sugar, with a premium payable to farmers for higher recoveries of sugar from sugarcane, writes Suresh Kumar Vashishth, Joint Secretary (Sugar and Administration), Department of Food and Public Administration, Ministry of Consumer Affairs, Food and Public Distribution, Government of India.
Sugar industry is an important agro-based industry that impacts rural livelihood of about 50 million sugarcane farmers & their families and around five lakh workers directly employed in sugar mills. Employment is also generated in various ancillary activities relating to transport, trade, servicing of machinery and supply of agricultural inputs. India is the second largest producer of sugar in the world and the largest consumer. Today Indian sugar industry's annual output is worth approximately Rs 80,000 crore.
There are 732 installed sugar factories in the country as on 30.09.2017, with sufficient crushing capacity to produce around 338 lakh MT of sugar. The capacity is roughly distributed equally between private sector units and co-operative sector units. The capacity of sugar mills is, by and large, in the range of 2500-5000 TCD bracket but increasingly expanding and going even beyond 10000 TCD. Two standalone refineries have also been established in the country in the coastal belt of Gujarat and West Bengal which produce refined sugar mainly from imported raw sugar as also from indigenously produced raw sugar.
Sugarcane Pricing Policy
With the amendment of the Sugarcane (Control) Order, 1966 on 22.10.2009, the concept of Statutory Minimum Price (SMP) of sugarcane was replaced with the 'Fair and Remunerative Price (FRP)' of sugarcane for 2009-10 and subsequent sugar seasons. The cane price announced by the Central Government is decided on the basis of the recommendations of the Commission for Agricultural Costs and Prices (CACP) in consultation with the State Governments and after taking feedback from associations of sugar industry.
The amended provisions of the Sugarcane (Control) Order, 1966 provides for fixation of FRP of sugarcane having regard to the following factors:
a) Cost of production of sugarcane
b) Return to the growers from alternative crops and the general trend of prices of agricultural commodities
c) Availability of sugar to consumers at a fair price
d) Price at which sugar produced from sugarcane is sold by sugar producers
e) Recovery of sugar from sugarcane
f) The realisation made from sale of byproducts viz. molasses, bagasse and press mud or their imputed value
g) Reasonable margins for the growers of sugarcane on account of risk and profits
Under the FRP system, the farmers are not required to wait till the end of the season or for any announcement of the profits by sugar mills or the Government. The new system assures margins on account of profit and risk to farmers and is not dependent on the performance of any individual sugar mill.
In order to ensure that higher sugar recoveries are adequately rewarded and considering variations amongst sugar mills, the FRP is linked to a basic recovery rate of sugar, with a premium payable to farmers for higher recoveries of sugar from sugarcane. 6.6.
Accordingly, FRP for 2017-18 sugar season has been fixed at Rs 255 per qtl. linked to a basic recovery of 9.5% subject to a premium of Rs 2.68 per qtl for every 0.1 percentage point increase above that level. Existing System for Distribution of Sugar through PDS to Antyodaya Anna Yojana (AAY) Families
Sugar was distributed through the Targeted Public Distribution System (TPDS) by the States/ UTs at subsidized prices for which the Central Government was reimbursing Rs 18.50 per kg of sugar distributed by the participating State Governments /UT Administrations. The scheme was covering all BPL population of the country as per 2001 Census and all the population of the North Eastern State/ special category/ hilly states and Island territories.
The National Food Security Act, 2013 (NFSA) is now being universally implemented by all 36 States/UTs. Under the NFSA, there is no identified category of BPL; however, the Antyodaya Anna Yojana (AAY) beneficiaries are clearly identified. The Government of India has reviewed the Sugar Subsidy Scheme and has decided that it is imperative to give access to consumption of sugar as a source of energy in diet, for the poorest of the poor section of the society i.e. AAY families. Accordingly, the Central Government has decided that the existing system of sugar distribution through PDS may be continued as per the following:
(i) The existing scheme of supply of subsidised sugar through PDS may be continued for restricted coverage of AAY families only. They will be provided 1 kg of sugar per family per month.
(ii) The current level of subsidy at Rs 18.50 per kg provided by the Central Government to States/UTs for distribution of sugar through PDS may be continued for the AAY population. The States/UTs may continue to pass on any additional expenditure on account of transportation, handling and dealers' commission etc. over and above the retail issue price of Rs 13.50 per kg to the beneficiary or bear it themselves.
Pursuant to the above decision, revised guidelines for reimbursement of sugar subsidy to States/ UTs for distribution of sugar under PDS for AAY families have also been issued.
Production, Consumption and Stocks of Sugar
Sugar production in India has been cyclic in nature. Every few years of high sugar production are followed by low production periods. From the sugar season 2010-11 to 2015-16, the country could generate surpluses for export. But due to continuous drought like situation in Maharashtra and Karnataka, the production of sugar in the sugar season 2016-17 had been lower than the domestic demand. However, with the carryover stock of 77.10 lakh MT of earlier sugar season and production of 202 lakh MT, the sugar availability was sufficient to meet the domestic demand.
Follow and connect with us on Facebook, Twitter, LinkedIn, Elets video