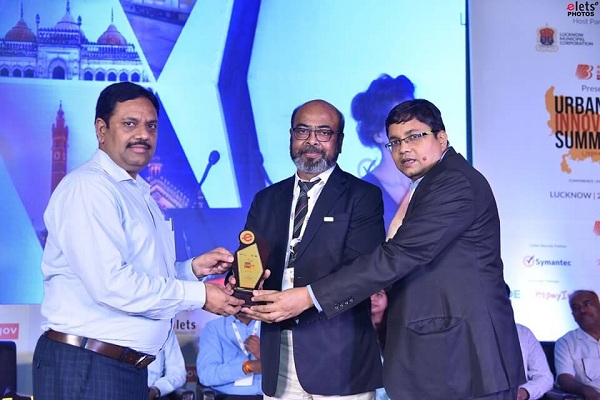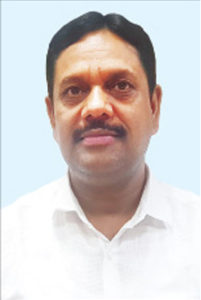 The 'City of Nawabs' famous for its 'Ganga-Jamuni Tehzeeb', Lucknow is gradually being transformed with strategic focus on liveability, mobility, cleanliness and prosperity of its citizens, bearing in mind the unique heritage and culture that the city is known for across the world. Dr Indramani Tripathi, Municipal Commissioner, Lucknow Municipal Corporation & Chief Executive Officer, Lucknow Smart City Limited, encapsulates the progress of various smart city projects, initiatives and innovations that are redefining the city, in an exclusive interview with Arpit Gupta of Elets News Network (ENN).
Nearly three years after its inception, how is Lucknow Smart City Ltd placed in terms of completing various projects undertaken as part of the Smart City Initiatives?
On the basis of means of finance adopted, Lucknow Smart City projects have been broadly categorised into three distinct categories—Smart City Mission (SCM) projects, projects taken up under PPP Mode and Convergence Projects. The combined value of these projects, 66 in total—22 under SCM, 9 under PPP Mode, and 35 under Convergence—is Rs 1,977 crores. Two SCM projects, establishment of Wi-Fi hotspots and establishment of Open Gyms, have already been completed, while work is in progress in 17 other projects.
Under PPP Mode, four projects— Solid Waste Management – GPA & ICT for user charge collection, Smart Community bins, Solar Roof Top PV, energy efficient street lighting, public bike sharing have been completed. Work is in progress on projects like PNG network, public community toilets and beautification of Quaiserbagh chauraha. Under Convergence projects, 9 have been completed.
What challenges are being faced by Lucknow Smart City in terms of completing various projects?
Some of the projects related to development of infrastructure and facilities at slums, road and junction improvement, pedestrian infrastructure and street furniture, and beautification of Globe Park to make it universally accessible for disabled have been delayed or disapproved due to various issues.
But despite existing challenges, we have been able to complete projects worth Rs 283.61 crores including Smart City Surveillance System-Pan, ICT for city bus services, underground distribution cabling and relocation of transformers, solid waste management, restoration of Lal Baradari, energy efficient street lighting, among others.
Can you list some of the most impactful projects that have been completed so far?
Under the flagship project "Drishti" Police Department has installed CCTV video analytics with High Definition cameras across Lucknow. It will have features like Automatic Number Plate Recognition System, E-challan System, Video Analytics, etc. This project would ensure safety and security to citizens by providing 24/7 surveillance at important junctions in the city. The project will also allow post-incident investigation, while traffic information at the junctions will help reduce traffic congestions.
Under the project Intelligent Communication Technology (ICT) for City Bus Services, GPS devices have been installed in all the city buses and a city bus app, "CHALO", was launched on January 20, 2019. The project has been designed to enable the commuters and Lucknow City Transport Service Ltd (LTSCL) with real-time information of the buses. The webbased dashboard through a web link enables LTSCL to analyse real-time data and generate monthly report on average time of travel per route, average speed per bus per route, etc.
We have established WiFi Hotspot at six parks situated in ABD area, namely— Jhandewala Park in Aminabad, Kargil Shaheed Park, Jhandi Park in Lal Bagh, Butler Park, Rampal Singh Park, and Ghandhi Setu to Ambedkar Setu on River Front. Lucknow Smart City Ltd has also completed installation of open gym equipment at Jhandi Park and Dayanidhan Park.
What steps have been taken to address the waste management issues in Lucknow?
The Integrated Solid Waste Management project, which envisages door-to-door collection of Municipal Solid Waste MSW), Secondary Waste collection from designated points, transportation of MSW from secondary collection points to process plant, O&M of process plant to produce compost & RDF, and setting up a 15-MW Wasteto- Energy Plant at Shivri using RDF as fuel, has been successfully implemented. Under the project, door-to-door MSW collection has started in all 8 zones of the city, and as many as 30 Mini Transfer Stations (PCTS) have been operationalised to eliminate 100 plus open dumps. Underground bins have been installed at four places with smart level sensors.
Portable Compactor Transfer Stations have been acquired at the cost of Rs 3.25 crore. The advantages of the portable compactors include minimal foul smell as the garbage is compacted and kept in a closed container; the compactors are installed in covered area and are protected from rain; the leachate generated during compaction of the garbage is handled and does not allow breeding of mosquitoes and flies; the garbage is transferred to the dumping ground in a clean and hygienic manner; and leads to fewer cleanup problems as the trash is sealed in a container, among others.
Can you please elaborate on the innovations introduced in the areas of smart lighting, renewable power and energy efficiency?
We have adopted Energy Efficient Street Lighting system to minimise energy usage of the city, which allows operating it as per the real-time field requirement and has features like automated controls that make adjustments based on conditions such as occupancy or daylight availability. Built at the cost of Rs 144 crores, it allows real-time tracking and management of street lights, automatic illumination adjustment based on human presence, and automatic status updates or failure alerts to remote server. A Power Purchase Agreement on RESCO Model was executed between Veerangana Avanti Bai Women Hospital and M/s Clean Max Enviro Energy Solutions Pvt Ltd, (empaneled vendor of Solar Energy Corporation of India Ltd (SECI, Govt of India Enterprise), on 28th April, 2018.
The project involved setting up of a 178-KW roof top solar power plant at Veerangana Avanti Bai Women Hospital and selling the power generated by it to the hospital at the predetermined tariff of Rs 3.91 per unit. The project has now been completed, allowing the hospital to use solar power that is cheaper than grid power it was using previously.
MVVNL is also implementing the Smart Metering project under Saubhagya Scheme, under which emphasis is on providing electricity connection to households through EESL. Procurement of meters for the project has been completed, while work of allocation, distribution and installation is in progress. As many as 57,278 smart meters have been installed till date.
Lucknow is known for its historic structures and buildings of cultural importance. What steps are being taken to preserve the rich heritage of the city?
We have proposed working on a number of heritage projects including Chattar Manzil, Roshan Ud Dolah Kothi, Kothi Gulestaan-e-eram, and Darshan Vilas Kothi. The work is being done in collaboration with the State Culture Department. More than Rs 152 crores will be spent on restoring these heritage structures to their former glory.
Besides, the façade lighting of Charbagh Railway Station, Lucknow University and Shaheed Smarak has been initiated to promote night tourism and visibility of the heritage monuments.
Can you throw some light on the progress made in the Gomti River Front Development Project?
Maintenance and development of Gomati River Front at the cost of Rs 27.35 crores was awarded to Lucknow Development Authority. It is an ongoing project, which envisages beautification, gardening and development of 8-km stretch on both the banks of Gomati River covering approx 300 acre of area. At least 90% of the area has to be developed as garden.
The project includes development of Rose Garden, Lotus Valley, Medicine Park, Navgrah Vatika and Nakshatra Vatika. The project will also have areas dedicated to a Yoga kendra, kids' zone, play grounds and meditation points. Besides improving the water and air condition of the area, it will further boost tourism in Lucknow generating revenue for various stakeholders.