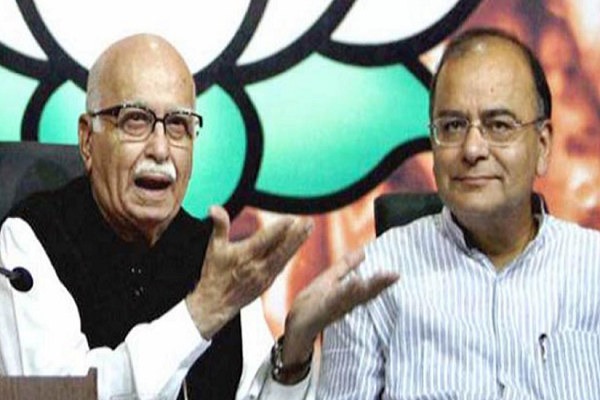 Former Finance Minister and senior BJP leader Arun Jaitley has been put on temporary life support system at AIIMS in New Delhi where he was admitted on August 9. Sources say a multidisciplinary team of doctors is monitoring him.
Bharatiya Janata Party (BJP) patriarch Lalkrishna Advani also visited Jaitley on Monday afternoon.
The AIIMS has not issued any bulletin on Jaitley's health condition since August 10. A PTI report on Sunday evening said that Jaitley is on Extracorporeal Membrane Oxygenation (ECMO), an advanced form of temporary life support to aid respiratory and cardiac function.
The 66-year-old leader was admitted to the hospital on August 9 after he complained of palpitations, breathlessness and restlessness. He was placed under observation at the hospital's Cardio-Neuro-Centre.
Union ministers Rajnath Singh, Smriti Irani and Jitendra Singh, Delhi Chief Minister Arvind Kejriwal, Himachal Pradesh Governor Kalraj Mishra, Rashtriya Swayamsevak Sangh (RSS) Joint General Secretary Dr Krishna Gopal and former Samajwadi Party leader Amar Singh visited AIIMS on Sunday to check on his health.
In May this year, too, Jaitley was admitted to AIIMS for treatment. After BJP returned to power this year, Jaitley wrote to Prime Minister Modi that he would like to stay away from 'any responsibility' on account of his ill health. Jaitley previously held the Finance and Defence portfolios and often acted as the chief troubleshooter of the government.
In May 2018, Jaitley had undergone a kidney transplant at AIIMS with Railways Minister Piyush Goyal filling in for him in the finance ministry at the time. In 2014, he had undergone bariatric surgery because of a long-standing diabetic condition.