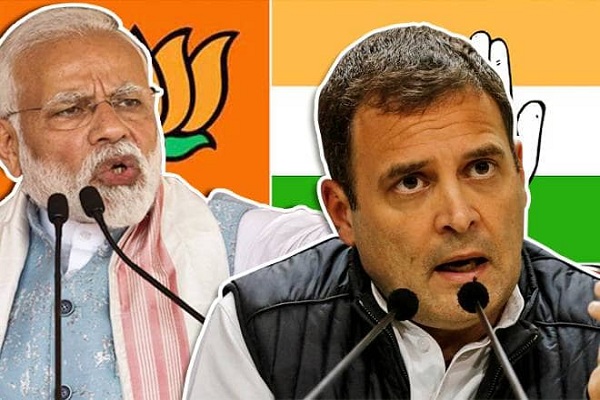 The result of Lok Sabha Elections 2019 will be declared by the Election Commission of India (ECI) tomorrow, i.e. 23 May 2019.
After several complaints about the alleged movement of Electronic Voting Machines (EVMs), ECI stated that after the close of polls, all polled EVMs and VVPATs are brought under security cover to the designated strongrooms, which is sealed with double locks, in the presence of the candidates and in the presence of Observers of the Election Commission.
In an official statement, ECI said, "The entire process of storage and sealing of the strongroom is covered under videography. Continuous CCTV coverage is done till completion of counting. Each strongroom is guarded with round-the-clock security by Central Armed Police Forces (CAPF). Further, the candidates or their designated agents remain present at the strongroom for 24X7 vigil at all times."
On the day of the result, ECI will open the strongrooms in presence of the candidates/agents and Observer under vigilance of videography and CCTV camera. "Before the counting of EVMs commences, the counting agents are shown the address tags, seals and serial number of the EVMs to satisfy themselves to the genuineness and authenticity of the machines used in the actual polls," ECI said.
The Election Commission of India also added, "Any case of lapse even in handling of Reserve EVMs is thoroughly investigated and disciplinary action taken against the officers responsible. An EVM Control Room 011- 23052123 will also be functioning at Nirvachan Sadan for handling any EVM related complaints till the completion of counting. This will become operative from 11 am on 22.5.2019."
Around 65 percent voter turnout has taken place in the Lok Sabha Elections 2019. As many as 8,040 candidates entered the poll fray in the General Elections 2019.
The Lok Sabha Elections 2019 was held over seven phases between 11 April and 19 May. As many as 543 Lok Sabha seats were on contest. Around 10 lakh polling booths were set across the country for the polling.