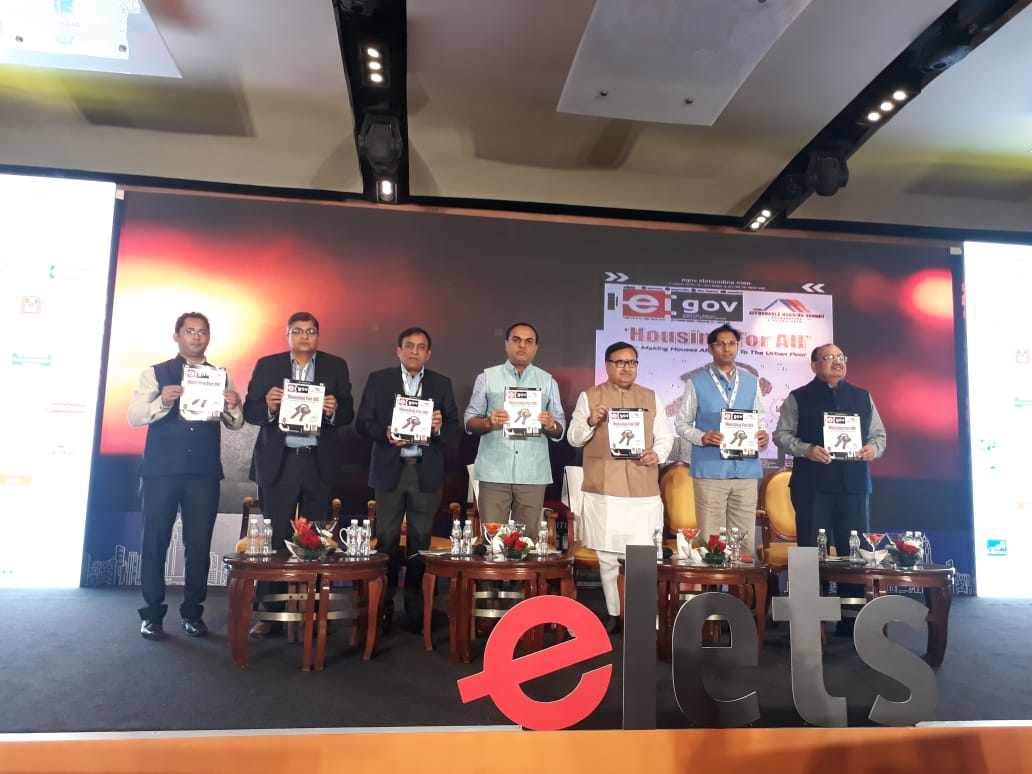 Maharashtra's Housing Minister Prakash Mehta today announced that the State Government will provide more than 2.3 lakh affordable houses to the beneficiaries under the Pradhan Mantri Awas Yojana by 2020.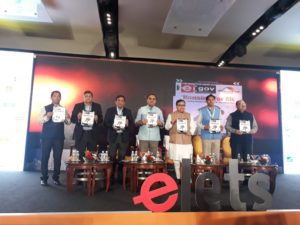 "We have received 23 lakh registration applications for 19,400 houses in the state under the Pradhan Mantri Awas Yojana. In the next two years, we will deliver more than 2.34 lakh houses. Under Maharashtra Affordable Housing and Development Authority, we have set the target of providing 2 lakh houses," Mehta said during the inaugural ceremony of the Elets Affordable Housing Summit, Maharashtra, which was organised in Mumbai.
The summit was organised by Maharashtra's Housing Department in association with Elets Technomedia Private Limited.
"The maximum requirement of houses is in Mumbai Metropolitan Region where 1 million houses are required. The Government is keen on developing properties with private partnership too," the Minister added.
Ravindra Waiker, Minister of State for Housing, Government of Maharashtra, was the Guest of Honour at the Affordable Housing Summit.
Sanjay Kumar, Additional Chief Secretary, Housing Deparment, Government of Maharashtra, in his welcome address said that the Affordable Housing Summit, Maharashtra, will highlight the best practices in housing sector and address issues pertaining to affordable housing.
Representing the Central Government, Amrit Abhijat, Joint Secretary, Pradhan Mantri Awas Yojana (PMAY), and Mission Director, Housing For All, Government of India elaborated on his vision of the Government of India's various housing schemes.
From across the country, Kantilal Dande, Ex-Officio Secretary to Government, Housing Department, and Managing Director, AP State Housing Corporation, Andhra Pradesh; Binu Francis, Director, Urban Housing Mission, Govt of Kerala; Deepak Kapoor, Chief Executive Officer, Slum Rehabilitation Authority;  Lokesh Chandra, VP and Managing Director, CIDCO; Chakresh Jain, Superintending Engineer, Lucknow Development Authority; Abhay Gupta, CFO, Gwalior Smart City, participated in the summit.
From the industry, Poddar Housing Development Board gave a presentation on their affordable housing projects. Similarly, Ketan Shah, Managing Director, MFE Formwork Technology  Pvt Ltd also presented his vision for affordable housing sector in India.
Vinay Sah, MD and CEO, LIC Housing Finance Limited; Ramratthinam S, CEO, Muthoot Homefin (India) Pvt Ltd; Prakash Baviskar, Founder, Baviskar Group of Companies also presented their company's vision for affordable housing segment in the country.
Visit Here For :- 2nd National Affordable Housing Summit 2019