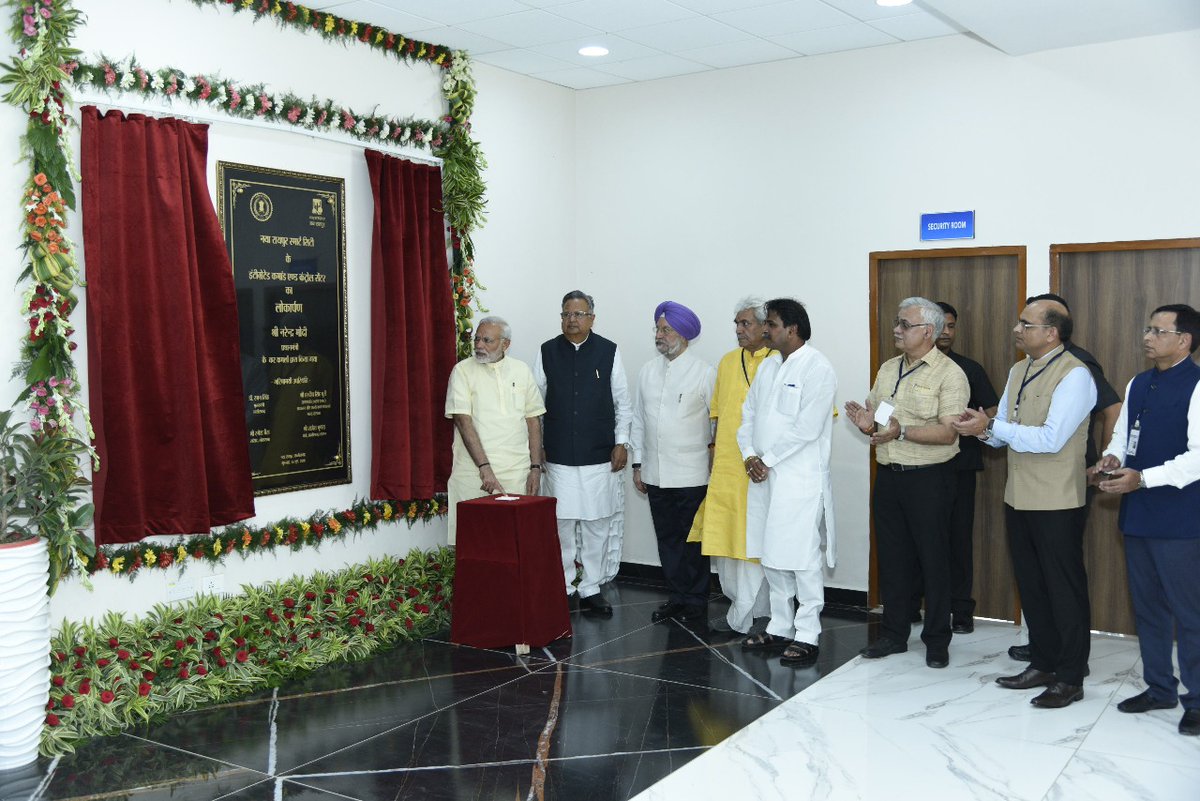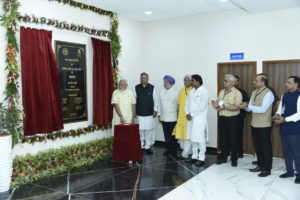 The Integrated Command and Control Centre of India's first Greenfield Smart City Naya Raipur was inaugurated by Prime Minister Narendra Modi today.
Hardeep Singh Puri, Minister of State (I/C), Housing and Urban Affairs and Chief Minister of Chhattisgarh, Dr. Raman Singh were also present on the occasion.
The Centre is the 10th one to become operational in the country.
With the inauguration of Naya Raipur's Integrated Command and Centre (ICCC) there will be integration of various systems of different stakeholders in the city that will be enhancing safety, security and providing better public services in the cities and help in following:
Single window for all citizen services like Land allotment, water connection billing & payment, BRTS travel planning, RTI, Grievances etc through mobile app and web portal
Improved quality of services and enhanced service levels through faster turnaround on citizens' requests and applications
Pilot smart city project with user friendly applications for "Differently abled"
Management of rehabilitation annuity payment to Project Affected People (PAP)
Automation of building permission process
24X7 uninterrupted water and power supply with real-time monitoring through state-of-the-art Electrical and Water SCADA (Supervisory Control and Data Acquisition)systems
Continuous city surveillance through bullet and PTZ (pan–tilt–zoom)cameras, to ensure citizen safety, act as deterrent to criminal activities
Enforcement of traffic rules with Speed Detection and ANPR (Automatic Number Plate Recognition) cameras
Bringing accountability into the city administration with monitoring at CxO level through dashboards and by Citizens through tracking
Real-time assessment, planning & management of Electrical, Water, Sewerage system
Optimal management of assets and services through advanced utility services like Distribution management system, Outage management system & Water network optimization
Enhanced decision making through business analytics, reporting and tools
ICCC acting as a single roof for reporting, monitoring & control