JKG International School is a landmark in quality education, a torch bearer of progressive education for the city and the state of Uttar Pradesh. The school has taken a remarkable step in the field of Education 3.0, an Experiential Learning Programme, says Dr Karun Kumar Gaur, Director, JKG International School, Vijay Nagar, Ghaziabad, in conversation with Elets News Network (ENN).
Please give us an overview of JKG International School.
In 1972, the vision of a forerunner educationist J K Gaur manifested itself in the form of an ISO certified school, spread over 10,000 sqm of serene ambience, providing learning and stimulating environment. And ever since, the school has set a new standard in shaping young minds. We, at JKG, aim to provide a broad learning experience and encourage a rich variety of approaches to teaching and learning that cater to the different needs of individual children through CBSE recommended curriculum.
JKGIS mission is to contribute to do what we have always done: develop this school and the students with integrity and the values; also to give our students the best opportunities and the best all-round education. In our institution', learners are not only free to explore new things they are even allowed to experience and enjoy while learning.
What international level educational skills are imparted in the school as it has a tie-up with the Edge Hill University UK also?
JKG is an international School and has a tie-up not only with Edge Hill University, UK, but also with many more universities in other parts of the world. We recognise that global issues are an important part of the lives of our students living in the world where economics are increasingly interdependent and global communication is a daily reality. Our students have access to the Internet and increased opportunity to travel, watch new stories from around the world and follow international events as they happen.
The international dimension should be reflected in the attitudes and values of our students. Numerous inter-house competitions have also been held in our school which certainly helps our staff and students to acquire knowledge of various cultures, histories and technologies across the globe and also gives them the value of appreciating the diversity of our planet. These activities not only boost their knowledge but also groom them totally by instigating their creative and innovative minds. Our tie-ups have proved to be a sure pleasure for the beneficiaries, as they get to make various new human links and enjoy variety of culinary delights. We are highly successful in inculcating the power in our students to face challenges, develop, explore and express their concern towards any issue concerning the world and its inhabitants.
What is Education 3.0?
JKG International School is a landmark in quality education, a torch bearer of progressive education for the city and the state of Uttar Pradesh. The school has taken a remarkable step in the field of Education 3.0, an Experiential Learning Programme as every day we are involved in experiences and the process of learning from experiences becomes more grasping and understandable. The motive is to impart education to the young and bubbling learners in a joyful and fascinating manner
Our experiential learning curriculum is based on age specific milestones. It aims at creating a space wherein simultaneous multiple senses get involved, investigations triggered into themes and topics, and questions and discoveries are welcomed with delight. The active learning strategies and experiential pedagogy in innovative teaching methodology requires learners to undertake projects linked to their own real life context, using an enquiry based and problem solving approach. Education 3.0 Experiential Learning curriculum is fueled by the natural curiosity that learners exhibit at every age.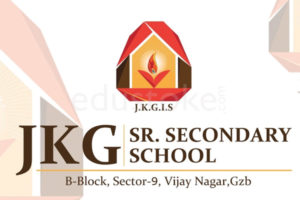 Learners share ideas and experiences, and develop a sense of community and discipline through interactions with nature, people, objects and the environment. They explore and investigate, consolidate and connect with what to learn, ponder and question it and then demonstrate their learning in multiple ways. They do not just explore, experience and enjoy but also get to exhibit their knowledge, experience and talent in annual school exhibition. The effort of our educators is to enhance peer group interactions and helps learners to grow as well as dwell in harmony through various evening camps and night camps, organised at school campus.
The night camps give a lifetime experience and leave a lasting impression on the delicate minds of the learners. They also learn to confront problems that may help them, to be a fair judge of any situation, they might come across in life. The school also organises orientation programmes for the parents to give a thorough and comprehensive prelude to the programme.
What new digital initiatives have been introduced by your school?
With the mission of making the learners a part of skilled India and lead the technology, NITI Aayog selected few schools on pan-India level to set up AtaL Tinkering Labs (ATL). Two schools have ATL in Ghaziabad and JKG International School, Vijay Nagar is one of them. This mission will give the platform to young minds to tinker with the tools and equipment and create something new which not only clear the concepts of STEM but also provides a work space to learners where they can give shape to their ideas through hands on.
Follow and connect with us on Facebook, Twitter, LinkedIn, Elets video