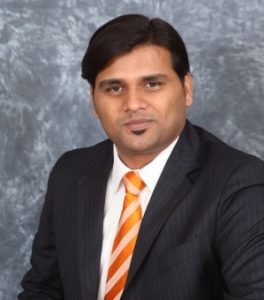 Abhilash Purushothaman has been appointed the Vice-President, DevOps & Automation for the Asia Pacific and Japan (APJ) region of CA Technologies. He will be responsible for driving and growing CA's DevOps portfolio that comprises Continuous Delivery, Agile Operations and Automation (CA Automic) business across APJ.

"Abi is customer-focused, passionate and results-oriented. Over the years, Abi has successfully led teams to achieve outstanding growth in revenue, increased market share and enhanced partner mindshare," said Martin Mackay, president and general manager, Asia Pacific and Japan, CA Technologies.
"Today, organisations know the need to rapidly translate ideas into breakthrough outcomes. CA Technologies offers the widest range of dedicated capabilities necessary to accelerate innovation and harness the power of DevOps with advanced automation solutions to maximize customer experience. I am certain that with Abi's domain expertise and leadership, he and the team will help our customers leverage the modern software factory blueprint to meet the growing demands of the digital economy," added Martin.
Purushothaman began his career as a software engineer with Satyam Computer Services and Wipro before joining CA in 2004 as a team lead with the India Technology Center (ITC) in Hyderabad, India. During his time at ITC, he was recognised for multiple patents in the areas of Wireless Triangulation Algorithms and Wireless Site Management by the US Patents & Trademarks Organization.
Hehas also held various sales leadership positions in CA India. He was most recently Senior Director of CA's DevOps Business for APJ and will continue to be based in New Delhi.
"I am very excited to embark on this new journey to further grow and establish CA's leadership and brand presence across our DevOps & Automation portfolios in APJ," said Purushothaman. "I have been with CA for more than a decade and I am extremely proud to be part of an organization that puts customers at the heart of everything we do. I believe that is our true differentiator in the market. I am confident that with our talented team and our industry-leading solutions, we will keep helping our customers go from ideas to outcomes faster."
Follow and connect with us on Facebook, Twitter, LinkedIn, Elets video