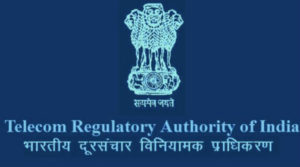 The Telecom Regulatory Authority of India (TRAI) will use Blockchain technology to curb pesky calls and messaages on mobile phones.
Strict norms are being formed under  which the telemarketing messages can be sent only to the subscribers by authorised entities.
"Consumers will take much better control. Customers preference will instantaneously get activated while digital consent is taken that can be reviewed, modified and removed at any time by respective subscribers," said Trai Chairman RS Sharma.
Using blockchain, mobile numbers of subscribers would not be circulated citing privacy concerns.
This will ensure confidentiality on the part of telecom companies.
Blockchain will also be used to record  communication between subscribers and entities, capturing customer consent for information and authorised telemarketing agencies.
Citizens can give suggestions and feedback on the Telecom Commercial Communications Customer Preference Regulations 2018 draft  till June 11.
The new provisions will be integrated into existing DND (Do Not Disturb) app.
Follow and connect with us on Facebook, Twitter, LinkedIn, Elets video