RR Ispat is establishing itself well in its new venture of Metal coating of Railways, HT tower and solar fabrication structure. Other than manufacturing MS wires in state-of-the-art block Mill, RR Ispat ventured into manufacturing of LT and HT electrical panels.

The Government of India's initiative for Power for all and UDAY for sustainable power distribution companies opened new opportunities for new players to enter market. The State-of-the-art plate and angle cutting machines have been installed to fabricate electrical towers with minute precision.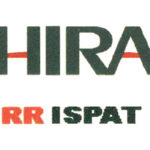 In line with Make in Chhattisgarh, medium voltage breakers manufacturing has also been started. Looking into Government's ambitious plan of 1.7 GW solar installation in coming years; RR also entered into field of manufacturing of structures of solar agricultural pump, dual water pump, roof top and megawatt structures.
TI (fully type tested LT switchboard assembly) manufactured in RR Ispat is part of almost every building in NRDA governed area. DB Boxes for low cost housing would be another addition in products of RR. Group takes keen interest in greening the city. Apart from creating Make In India Square and beautifying Tatibandh Square; the group is involved in creating an ecozone of 80 acres in industrial area with more than 40,000 trees.
Director's Message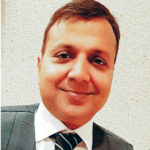 I take this opportunity to thank our valued customers, whose continued patronage and confidence in our products inspires us to extend the best of services and enables us to provide value for their money. The organisation is also committed to its shareholders by way of maximizing the wealth through sustained growth under the overall ambit of the spirit, to optimally balance the commercial objectives and the goals of social service to the nation at large.
By using external and peer benchmarks, we identified gaps and developed a more integrated and holistic set of goals and targets to drive sustainability further into our core business processes. The ongoing plant integration soundly witnesses this statement.
I therefore, seek continued patronage of our valued customers, cooperation of our employees and thank our well-wishers who have contributed to the growth of the organisation.
Dinesh Agrawal
Director, RR Ispat (A unit of Godawari Power and Ispat Ltd)
With 19 years of experience in electrical engineering, Shri Dinesh Agrawal, aged 46, has been a part of the Hira Group since the founding years. He has been associated with all the technical aspects of the steel rolling mills. He is involved in the day-to-day technical functioning of setting up new plants of the group companies. It is his passion for excellence and success in all his work that has taken RR Ispat to a higher level with their product basket covering 80% of products (HT/LT Panels/Transmission Lin Towers/Cable Trays/Solar PV systems/DB Boxes for low cost housing) used in generation transmission and distribution. We are major contributor to Smart City Naya Raipur and going to add to Indian Railways also.
Follow and connect with us on Facebook, Twitter, LinkedIn, Elets video