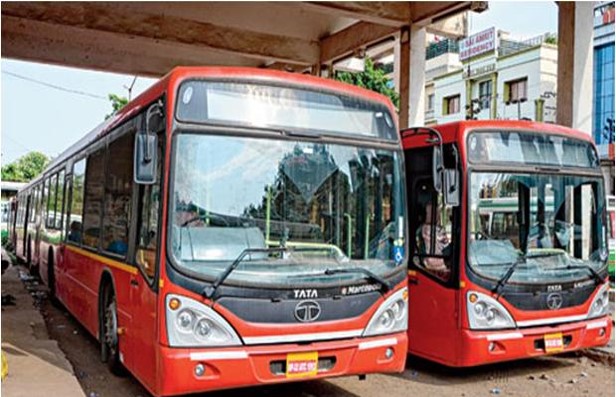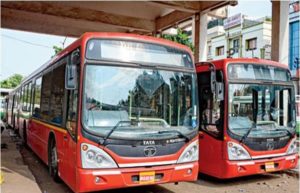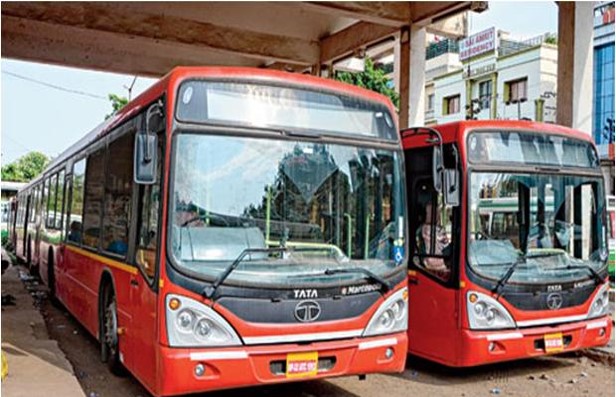 Temple city is all set to revamp its public transport system ahead of men's Hockey World Cup this year. After e-Mobility plans for the city, the State Government has now planned to upgrade and strengthen the city transport system by inducting 200 new buses to the existing fleet of 110.
A special proposal was sent to the State Government by Bhubaneswar-Puri Transport Services Limited (BPTSL), responsible for the City Transport system in Bhubaneswar, Cuttack and Puri. The proposal was approved by Empowered Committee on Infrastructure (ECI), presided over by Chief Secretary AP Padhi. BPTSL have proposed a future ready, four-phase city bus modernisation plan to upgrade the urban transport system in the temple city. The proposed City Bus Modernisation Plan will be implemented in four phases.
In the first phase which planned to be executed during 2017-18, 200 new buses will be added to the existing fleet of 110. Out of 200 buses there will be 50 standard AC buses, 50 standard Non AC Buses and 100 midi buses. Two new depots along with the existing depot shall be developed under this phase. The full-fledged commencement of this phase shall be expected to be achieved by October 2018, keeping in view of upcoming Hockey World Cup in the city.
In the phase two, during 2018-19, electricity mobility would be introduced in the city as per the changing world order and affinity towards electricity vehicles which will help in bringing down pollution levels.
In the phase three during 2019-20, peripheral cities and satellite towns around the state capital would be added under the City Bus Service by adding 300 new buses and phasing out of the 110 buses of the old fleet.
In the last phase four, proposed to be executed by 2027, additional 400 buses would be added to the City Bus Service to cater to another 2 to 2.5 million population of that time in the growing city and replacement of the 200 buses, those, which were added during the phase one.
The Intelligent Transport System – ITS would be developed under the Bhubaneswar City Bus Modernisation Plan and it will be integrated with the futuristic vehicle tracking system, passenger information system, route planner, operation scheduling, crew scheduling. These ITS back bone shall be developed through Smart ITS project funded through Smart City.