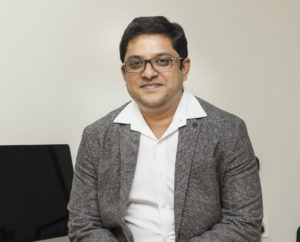 The first and foremost objective of demonetisation was to make India a corruption free country. This move was 100 per cent intended to be a surprise tactic and has successfully put a full stop to the circulation of fake currency. Irrespective of the anguish and disturbances, that is part of any change of status-quo, an optimistic sentiment was shown in favour of the decision.
Demonetisation also succeeded in getting people to open bank accounts for the first time and get acquainted with electronic payment systems. India was to change fundamentally as to how it dealt with its finances and I dare say we upgraded as a country. Demonetisation was able to convince people about the benefits of using digital payment methods, and going forward we will see a lot more traction to this transition.
It is estimated that banks have opened about 30 lakh new accounts since the demonetisation drive began on the 8th of November, 2016. Leading consumer internet companies in India have applauded the move as it brought a positive change and paved the way for digital payments, aided the process of financial inclusion and the overall transformation in the economy translated into long-term benefits for the industry. Payments companies saw a surge in adoption of their digital wallets. Another striking feature was that Foreign direct Investment went up significantly during the year.
The growth of digital payments and wallets was the first phase of the impact and in turn it has given a tremendous boost to lending and credit as the digital records of merchants has expanded and created more demand in the second phase. However, the move needs to be followed up with focussed actions to remain effective. These actions relate primarily to structural changes to make the system more lawful, reducing too much bureaucracy, make the tax system simple and transparent.
This mass movement has projected a positive image about India to the world, with its move towards a transparent economy, and has made India more attractive for foreign investors and developers.
According to a release by Ministry of Commerce and Industry, the FDI inflow to India in the financial year 2016-17 was $60.08 billion, which was around $5 billion more than the record $55.6 billion recorded in 2015-16. This is the highest ever FDI inflow for a particular financial year. Before this, the highest FDI inflow was reported in 2015-16.
Needless to say, strategic level partnerships and Private Equity Funds will make investors more confident about India as an investment market. Demonetization drive led to significant change of saving habits and formalization of assets market.  Considerably more funds came into the organized financial markets.
India has persistently documented a strong growth among all the economies of the world. Demonetization has inherently changed both the structural and ethical foundations of Indian economy. The Government has managed the transition effectively and with the least pain. The positive impact of demonetisation will certainly benefit India's economy and well being of its people.  
(Views expressed in this article are of Prabhu Ram, Paynear Solutions Pvt Ltd. With over 16 years of entrepreneurial experience, Prabhu is today the driving force and mentor for Paynear Group of Companies.  As Managing Director for Paynear he leads &heads the overall growth for Paynear. His vision and passion have accelerated Paynear to be the of the fastest growing companies in payment space.)
Follow and connect with us on Facebook, Twitter, LinkedIn, Elets video