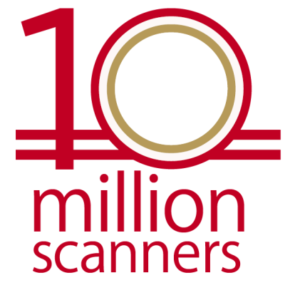 Fujitsu India Pvt Ltd has announced that as of July 2017, global shipments of Fujitsu image scanners have passed the 10 million mark.
PFU Ltd, a subsidiary of Fujitsu Ltd, is one of the world's leading document scanner company. PFU released its first image scanner, the U4301A flatbed scanner, back in 1983. Since then, PFU has continued to face customers' needs one by one as well as expand its "fi Series" scanner lineup with the addition of ADF equipped models and high speed image scanners.
Its original software bundled with the fi Series has also facilitated customer operation efficiency by taking user operations before and after scanning into consideration as well as offering optimal image data with its simple interface. The "ScanSnap Series" enabling "One Touch" scanning and digitization released in 2001, then proceeded to open up a new era with PFU's release of the Wi-Fi compatible iX Series and overhead scanning SV600. PFU has in this way, continued to evolve along with the diffusion of the Internet and technological developments in society as well as customer lifestyles.
34 years since PFU sold its first image scanner, not only has its image scanners been used in offices and homes in over 100 countries worldwide, but its fi Series has also received much acclaim to achieve Number 1 in the global scanner market share.
"We would like to utilise this opportunity to express our sincerest gratitude not only to our customers but to all those that have been involved with our scanners. Our scanners have been able to keep evolving thanks to all our partners and customers that have continued to walk beside us. The 10 million scanner benchmark is a mere checkpoint for PFU and we will persist to facilitate our customers' lifestyles through continuous technological innovation and investigation of customer needs", said Kiyoshi Hasegawa, President, PFU Ltd.
Follow and connect with us on Facebook, Twitter, LinkedIn, Elets video