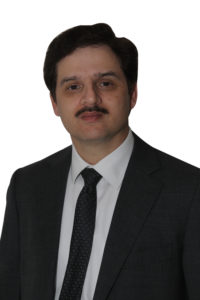 Today's citizens want close and personal governance. They choose the way they want to interact with officials. Services become increasingly virtual and less personal; face-to-face interaction with public administrators is increasingly being replaced with digital technologies, writes Virender Jeet,  Senior Vice President- Technology , Newgen Software for Elets News Network (ENN).
The expectation of time-starved new-age millennials is to get instant resolutions from departments and jurisdictions. It creates constant pressure on government departments to 'do more with less' and make services transparent and easily accessible. Good governance demands no duplication of work, reduced communication costs, increased transparency in the functioning of various departments, and responsive citizen services. Thus, efforts are aligned towards streamlining processes and digitising relevant information. The siloed operations, legacy systems, and erroneous manual work is replaced with centralised repository and efficient workflows.
Reformation Initiatives in the Changing Digital Landscape
A galore of citizen-centric initiatives are rolled out to reach out to every nook and corner. Active steps are taken to reform government-to-government operations, followed by government-to-citizen interactions, and government-to-business transactions. In changing digital landscape, it certainly is a must for departments to embrace lucrative routes towards being a digitally empowered society, thereby boosting revenue, optimising workforce collaboration, accelerating growth, and enhancing citizen engagements in the long run.
Enablers behind Governments Authentic and Versatile Services
With myriad of initiatives rolled out for citizens, Government departments are undergoing a digital transformation journey to ensure efficient service delivery, transparency and better accountability to their respective citizens. To turn insights into actionable actions and maintain pace with ever increasing demand for real-time customer service, officials enhance customer satisfaction by taking services to the customer's doorstep. Here's a quick rundown of enablers that make it convenient for officials to be available for its citizens anywhere, anytime and respond to them with agility, versatility, and flexibility.
Digitalized Citizen Services
Citizens are willing to interact digitally with government. With digitalised processes, citizens avail round-the-clock services. It thus becomes important for governments to retain strategic control over the critical documents and complies with legislation and policies related to authorisation, protection, and archival of documents. A few such other processes are e-filing, certificate issuance, company registration, tax administration and others.
As digital drives us forward, government agencies across the globe are realising the dire need to adopt paperless office environment and automate processes. Here's when e-Gov comes to rescue. It enables the departments to avail series of advantages such as the elimination of paper-based workflows, reduced manual hand-offs, minimised process delays, and automated day-to-day operational functions.
Electronic Document & Record Management System
With electronic document and record management system in place, content lifecycle can be seamlessly managed, right from its creation to disposition and constituent requests can be effectively streamlined. It becomes convenient for officials to foster strong information governance- capture, process and view content, ranging from physical documents, email to social content. The immediate resultants are enhanced departmental collaboration, improved accessibility to vast information, increased information security and much more.
Mobility enables for the transformation of processes that long called for revamping. When officials can work from anywhere, anytime, they are bound to perform better. To enhance government-to-citizen interactions, be insight driven for making informed decisions and increase productivity of inspectors/ officials, mobile governance enables government to connect with citizens in the remotest of areas and allows citizens to access various Government services, information and programs from their mobile devices. Via mobile governance, citizens can make payments of taxes, register for services, track status of their applications, and submit information on-the-go.
Social media, being one of the dominating arenas for global communications, it provides a concrete platform to governments to initiate dialogues, exchange information and promote collaboration. It also enables government to reach out to citizens residing in the remotest of the regions and send/receive their feedback or suggestions for the development of nation on a macro scale.  
In conclusion
With technological advancements taking place in leaps and bounds, these enablers facilitate governments to establish dynamic collaboration across the stakeholders. It allows governments to be ahead of citizens' expectations and win them over by facilitating round-the-clock services. When critical data rests on the palm of hands, officials are more focused on doing core activities over trivial tasks. They can take actions in sync with incoming information, adhere to instructions and maintain smooth communication between various departments with increased efficiency and greater accuracy.
Follow and connect with us on Facebook, Twitter, LinkedIn, Elets video