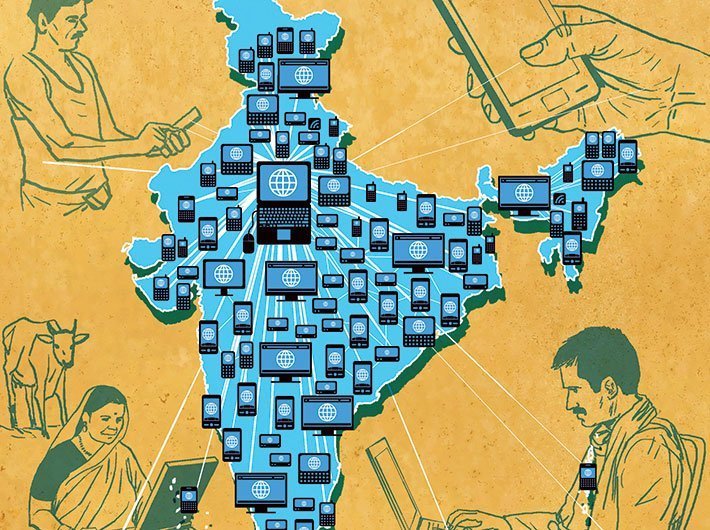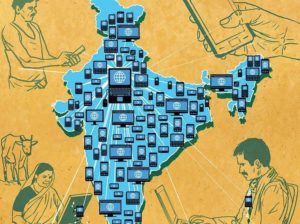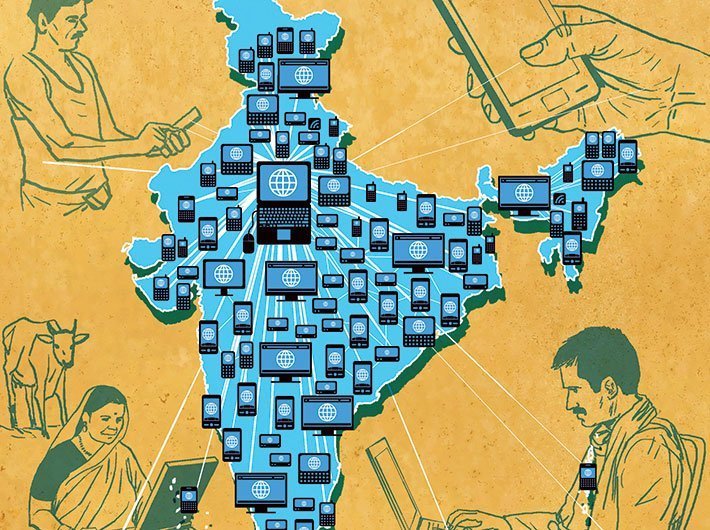 The Department of Telecommunications (DoT) has set September 30 as the deadline for providing internet to all Gram Panchayats (GPs) in Karnataka under the National Optical Fibre Network (NOFN) of the BharatNet project.
BharatNet, called the National Optical Fibre Network, is aimed to provide 100 Mbps broadband connectivity to more than 2.5 lakh gram panchayats across the country by 2017, forming the backbone of the government's ambitious Digital India programme.
The project was commenced during April 2013. Initially, 5,631 GPs were chosen and later, 461 GPs were added to the list. While 6,041 GPs of Karnataka have OFC terminated in their buildings, the high-speed internet service has been tested in 5,677 GPs, said an official release from Aruna Sundararajan, Secretary of DoT and Telecom Commission, Government of India.
According to her, as most of the network rollout is complete, it is time to utilise the network, especially to help those living in rural and remote areas. About 3,800 GPs are using the service to update various schemes and deliver government-to-citizen services.
The DoT has requested telecom service providers (TSPs) and Internet service providers (ISPs) to leverage the NOFN network to provide the services. As on date, 346 high-speed broadband connections have been provided in rural areas by BSNL. Also, 643 villages have Wi-Fi connectivity allowing citizens can access the Internet at a speed of up to 100 Mbps.
BSNL has drawn up plans to provide 20,000 fibre-to-the-home connections in these rural areas by using NOFN. In Mysuru district, 206 GPs (out of 268) are already integrated to Karnataka State Wide Area Network usingNOFN. This will enable the GPs to extend all government services to citizens. There is a proposal to provide Wi-Fi in 2,000 more villages with the support of the State government and in another 2,000 villages using Universal Service Obligation funds (USOFs).