The idea of Chandigarh was conceived by country's first Prime Minister Jawaharlal Nehru at a time when the nation needed to see a dream – of a harmonious and prosperous life – in clean and green environment, a happy place where one could lead life simply. Sixty five years down the line, the entire purpose of Smart Cities project is to achieve this aim, writes Priya Yadav of Elets News Network (ENN).
Independent India's first planned city Chandigarh has always been way ahead of other cities in providing a high standard of living to its citizens. Now with the 'City Beautiful' all set to get more Smart, the Municipal Corporation of Chandigarh is rapidly rolling out smarter ways of living life. Most recent of these is Smart Parking, made operational last June, allowing citizens to book their parking slot online before actually driving in.
Another 'Smart' project is the Smart City Operations Centre, a project under Smart City Innovation Centre (SCIC) at Punjab Engineering College campus, which was also inaugurated on the same day by V P Singh Badnore, Chandigarh Union Territory Administrator and Member of Parliament Kirron Kher.
The Centre records and provides data of various services of the civic body in real time. The functioning of electricity poles, CCTV cameras, traffic movement, garbage collection, street sweeping, movement of buses is monitored from a centralised control room and real time data can be accessed and even controlled from a mobile phone.
"Urbanisation is the biggest challenge that the society is facing. Along with taking care of senior citizens, latest technologies could be provided to the new generation to keep up with the requirements of today's world," said Badnore at an event.
"The key objectives of this project are to establish a living lab and urban observatory for smart city solutions, skill development and capacity building for Smart Cities, innovation centre and startup hub for Smart Cities. There are various systems which are influenced by this project viz. Solid Waste Management, Smart Traffic, Smart Environment, Smart Lighting and Public Transport," said Purushottam Kaushik, Senior AdvisorMcKinsey and Adjunct Faculty.
French Company to implement Smart City Project in Chandigarh
The board of directors of the Special Purpose Vehicle for the Smart City Project have finalised a French company, as the project management consultant. The firm will take up in the first phase, special cases under the Area-Based Development (ABD) plan of Sectors 16, 17, 19, 22, 35 and 43. It will focus on smart parking, 24×7 water supply, smart metering for electricity and water connection, bicycle tracks, disabled-friendly sidewalks besides developing parks and installing street lights.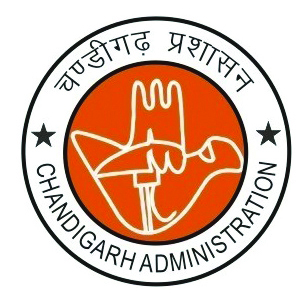 The project has achieved its first milestone of establishing a "Living Lab and Urban observatory" and "Innovation Centre" with active collaboration between Chandigarh Smart City Special Purpose Vehicle (SPV) and global Multi National Companies (MNCs) and leaders of Smart City solutions.
Even as the civic body has ambitious plans of providing world class amenities to its citizens, the spirit of the city, as envisioned by its planner, famous Swiss French architect, Le Corbusier, has remained intact. Credited to have been country's 'Wealthiest City", "Greenest City", "Cleanest City", all indicators of a prosperous lifestyle, Chandigarh was recently also credited to be also an "Ideal City". Jonathan Glancey of BBC reported in an article about Chandigarh.
"Of all the world's ideal cities, Chandigarh has done remarkably well, offering striking monumental architecture, a grid of self-contained neighbourhoods, more trees than perhaps any Indian city and a way of life that juggles tradition with modernity. While history tells us ideal cities are mostly best left on paper, Chandigarh – perhaps one of the least likely – appears to have succeeded against the grain," wrote Glancey.
What perhaps distinguishes the city from rest of the country, by and large, is the fact that government beats the private sector in providing better services to its citizens. Be it health, education, recreation or hospitality. The best health services, at cheapest rates, are rendered by Chandigarh Administration's hospitals and health clinics. The best schools in the city are government-run and often have the highest cut off percentage, the best colleges too are run by the government. Same is true for hospitality where the hotels run by Chandigarh Administration give the private sector hotels a run for their money.
The City Beautiful is not just pretty to look at – it has sharp brains too. One of the most e- ready cities, the citizens do not make serpentile queues at sarkari offices – e-Sampark centres have revolutionised the way people interact with the government.
Most bills are deposited online or cashless. Nearly six lakh people deposited electricity bills this year through e-Sampark. It was also used to pay 3.78 lakh water bills online. e-Sampark was initiated to bring together the services of all the departments under a single umbrella and give citizens of Chandigarh a "multi-service" – "single-window" experience apart from eradicating the undue harassment met by the citizens due to lack of transparency.
Chandigarh's green cover is the envy of anyone living outside it. Carefully planned and constantly nurtured, the verdant environ of the city has earned it the sobriquet of City Beautiful. The forest cover in UT Chandigarh is 48.03 square km and another 9 sq km area is under tree cover. The total green cover of Chandigarh as per India State of Forest Report 2015 is 57.03 sq km which makes a staggering 40.73% of its total geographical area.
The beautifully landscaped gardens like Shanti Kunj, Rose Garden, Botanical Garden, the Sukhna Wildlife Sanctuary are tourist attractions in their own. And the Municipal Corporation loves to celebrate this proximity to nature.
For this, every year, the famous Rose Festival is held in March at Rose Garden and Chrysanthemum Show is organised in December second week at Terrace Garden which sees a stunning display of over 15,000 flower pots.
For a city known for its wide roads, uninterrupted traffic, the increasing number of vehicles has put on a load that the city, designed for less than five lakh people, is finding it hard to bear.
The wide and well maintained roads are seeing frequent road blocks and rush hour blues. While an underground Metrol Rail project has been sanctioned a decade ago, it is yet to see light of the day. The administrative and civic authorities are not waiting with hands folded. An alternative transport system has been planned and executed i.e. use of bicycle.
A critical project of Smart City, the construction of dedicated cycle tracks has been done to facilitate bicycle sharing in the city. A survey was done and it was decided to construct 90 km of new cycle tracks that will cover the entire city in addition to the 82 km of already existing tracks.
The Chandigarh Smart City Limited has called for expression of interest to introduce public bicycle sharing system. As per the plan, 10,000 bicycles will be bought for 600 busy points in the city. This will allow the residents to commute from point A to point B by cycles that will be fitted with GPRS system. A control room will be set up to monitor the movement of cycles.
One sector has gained the most in the smart city plan – nearly 90% of funds will be spent on its development alone. Sector 43, which has a lot of vacant land to offer will see coming up of an exhibition centre, a convention centre, an iconic arena, an art museum/ and gallery, hotels and services apartments, office space for incubation and skill development centre, integrated broadway, food, beverage and entrainment district, affordable housing, a hostel facility and a children playground.
Chandigarh is carrying forward its legacy of association with France. The French Development Agency AFD has offered to provide technical cooperation in the field of Sustainable Urban Mobility and has signed a Memorandum of Understanding (MoU) with the UT Administration for the same.
The AFD has offered assistance to implement the Smart City project by providing recommendations on institutional operational and financial structuring of the project and by organising workshops between experts and Chandigarh authorities.
One of the key features which distinguishes Chandigarh from rest of the country is its efficient waste disposal. It is a city which has its roads not littered with overflowing garbage bins or heaps of garbage dotting the lanes. Instead, the garbage is collected from door-to-door and taken for processing.
The Chandigarh Smart City Limited has called for expression of interest to introduce public bicycle sharing system. As per the plan, 10,000 bicycles will be bought for 600 busy points in the city.
Chandigarh's 1.05 million people generate about 400 tonnes of solid waste every day. The city employs 4,085 sweepers which is 2.65 sweepers per km of road. More than 95 per cent of Chandigarh's population is plugged into a sewage network and there is no mess of overflowing drains or open drains.
Also people littering parks and public places are dealt harshly by the Municipal Corporation (MC). Last year, the MC issued 3,543 challans to people found littering in public spaces and earned Rs six lakhs in fines.
"Waste processing is a basic and fundamental feature of any city. I do not consider it as a smart feature at all. For any place to be recognised as a city, it should have a robust waste processing system in place," said Municipal Commissioner Baldeo Purushartha.
Under the smart city proposal the civic body has laid stress on improving Solid Waste Management. City targets scientific disposal of all solid waste by 2020. Two bio methanation plants are coming up and other local waste to energy compost solutions are being explored.
In order to ensure better management of municipal solid waste in the city, the civic body has in association with the Chandigarh Animal Welfare and Economic Development Society built 'Sehaj Safai Kendra' and 'Khad Banao Kendra' at several places in the city. Residents of the sectors have been asked to dispose of their household garbage or horticulture waste at these designated places only.
Capital of two States, Chandigarh, is one of the most e-ready cities. Residents interact with the government in a smart way – eSampark centres have been opened in almost every sector which offer 78 services to citizens.
Capital of two states, Chandigarh, is one of the most e-ready cities. Residents interact with the government in a smart way –eSampark centres have been opened in almost every sector which offer 78 services to citizens. From water and electricity bills to filing of property tax, eSampark centres take all kinds of payments while making it easy for residents to pay their bills.
Now a mobile app is allowing residents to pay bills from their phone itself, making life extremely comfortable. This means that residents do not have to queue up even at eSampark centres.
The city is advancing towards a modern way of getting admissions – eCampus is the new thing that is unfolding. An online admission portal has been started and as a pilot project six government and six private colleges' admission will be done online. This means that from getting a prospectus to the admission and depositing fee, the entire procedure will be done online. The same is being replicated in schools.
"eSchools and eCampus are the next new thing – technology is helping in reducing interaction of citizens with government staff. Now mobile apps are also being launched so that entire admission can be done from the phone," said Anil Prashar, Head of Society for Promotion of IT.
Follow and connect with us on Facebook, Twitter, LinkedIn, Elets video