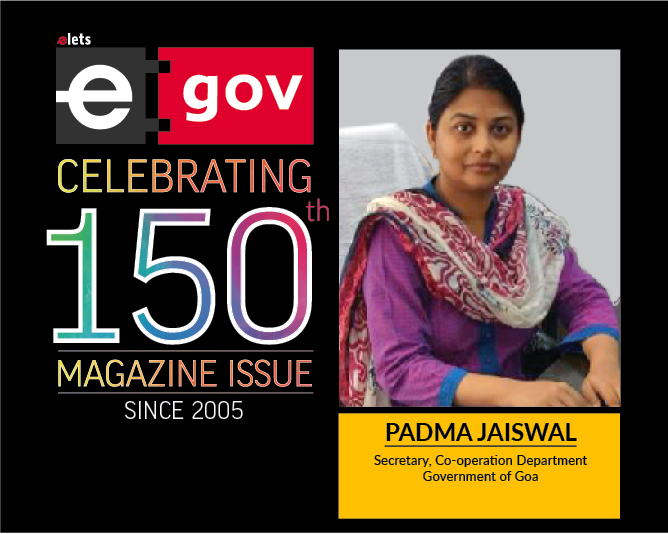 On the Occasion of eGov's Historical 150th Magazine Issue, Wishes from Padma Jaiswal, IAS Secretary, Co-Operation Department Government of Goa
"I congratulate Elets on publishing their 150th edition of July 2017 issue of E-Gov. Magazine. The eGov Magazine have made a valuable contribution and provides insight towards spreading awareness and news of many achievements made so far in promoting financial inclusion through technology and innovation.
Digital economy is an important driver of innovation, competitiveness and growth. The advancement and adoption of digital technologies and the new business models will enable the economy to achieve greater scale, maximise development impact and bring more improvements in living standards.
Elets Technomedia, through its publications is driving and enhancing the knowledge dissemination, in various sectors. eGov magazine has been doing a wonderful job by publishing good aspects of government and corporate mechanism, which are the core contributors of a growing society.
I extend my best wishes for this noble cause that they are working on. May many more success strike them in this venture.
Follow and connect with us on Facebook, Twitter, LinkedIn, Elets video