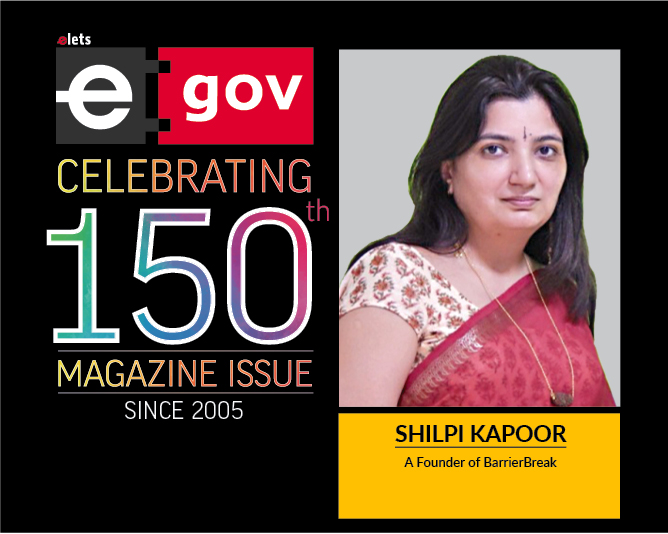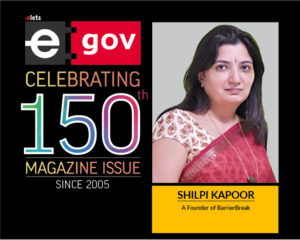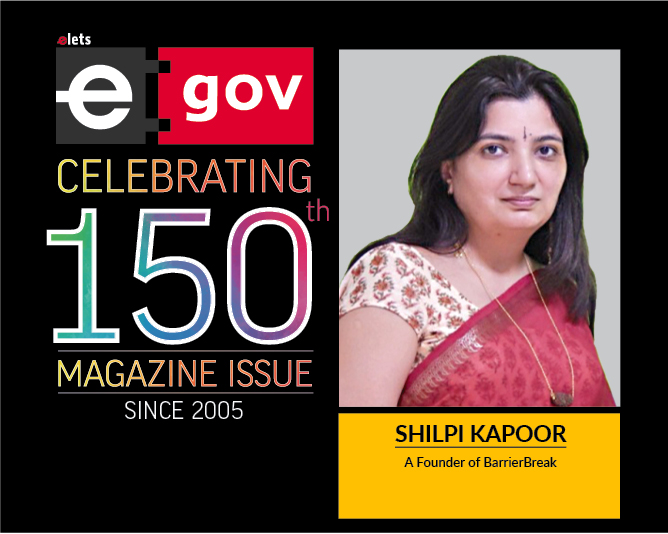 Information and Communication Technologies (ICTs) are integrated into many aspects of the society today and impact significantly on the individual's quality of life and social development.
As the world becomes more technology driven, the dependence on ICT has been tremendously increasing to enhance participation in the workplace, better education, access to healthcare and banking facilities etc. But are these services accessible to a person with the disability?
India is home to more than 100 million people with disabilities. Today, when Information and Communication Technology (ICT) has become a way of life, people with disabilities have been ignored to a large extent. People with disabilities are often ignored and assumed incapable of using technology. Their needs have often been neglected, and thus, a large part of their population find it difficult to get access to quality education, employment and enjoy independent living in society.
Some of the common myths with regards to ICT accessibility are as follows:
· ICT Accessibility ONLY helps the visually impaired
· ICT is ONLY about websites or computers
· ICT does not mean a document, it ONLY refers to the website
Accessibility of disabled individuals is not only limited to physical infrastructure but also to services that are meant for the public. As per International Organisation for Standardization (ISO) / International Electrotechnical Commission (IEC) Guide, accessibility is defined as the extent to which products, systems, services, environment and facilities can be used by people from a population with the widest range of characteristics and capabilities to achieve a specified goal in a specific context.
An accessible ICT is thus a product or service which can be used by all including people with disabilities. People of disabled category includes physical, sensory, emotional, cognitive or age-related disabilities.
Today, digitalisation has vastly increased access to knowledge and information. Any person who knows how to use a computer has an access to self-education and distant education. The development of various technologies to impact and improve lives across education, healthcare, employment, banking, and public facilities need to ensure that these solutions are accessible to all including people with disabilities. In today's technology-driven age, and with campaigns like Digital India, Made in India and Smart Cities, disabled individuals cannot be left behind.
India on Accessibility
There has been a major development and India has shown a great commitment towards recognising the needs of people with disabilities and have taken various steps towards creating an inclusive society:
· Department of Empowerment of Persons with Disabilities has launched Accessible India Campaign (Sugamya Bharat Abhiyan) as a nationwide campaign for achieving universal accessibility for Persons with Disabilities.
· Rights of Persons with Disabilities Bill – 2016 passed by the Parliament defines disability based on the evolving and dynamic concept and makes the Government responsible for ensuring people with disabilities enjoy equal rights as anyone else.
· The United Nations Convention on the Rights of Persons with Disabilities (UNCRPD), to which India is a signatory, under Article 9 casts obligations on the Government to ensure access to Information, Transportation, Physical Environment, Communication Technology, Emergency services etc for people with disabilities.
· India is also the first country to ratify the Marrakesh Treaty to facilitate access to published work for people with visual impairment or print impairment.
· We also have the National Policy on Universal Electronic Accessibility that recognises the need to eliminate discrimination on the basis of disability as well as to facilitate equal access to electronics and Information and Communication Technologies (ICTs) and the Guidelines for Indian Government Websites (GIGW).
Though we have the policies in place, the adoption has been very slow in India. Awareness about the difficulties faced by people with disability and the need for accessible solutions is very low. An action plan to convert these policies into reality is the need of the hour – an ecosystem in India wherein accessibility and universal designs are in the forefront, and making India not only the IT hub but the hub for accessible technology as well.
BarrierBreak Initiatives
BarrierBreak is a Mumbai-based accessibility and assistive technology company and has been actively involved towards bridging the digital gap by empowering people with disabilities, bringing innovative assistive technologies for inclusion to the Indian market, building public awareness through accessibility conferences such as Techshare India, and lobbying the government.
BarrierBreak has worked with the Indian Government in formulating the Guidelines for Indian Government Websites and has been instrumental in making them fully accessible.
BarrierBreak promotes an inclusive society through ICT accessibility by:
· Accessibility Testing: With a team of accessibility experts, BarrierBreak tests website, desktop and /or mobile applications for accessibility and ensure that they are in compliance with Section 508, WCAG 2.0 standards and guidelines.
·Accessible PDFs: Accessibility is not only about websites but also documents. PDF is one of the most widely used formats for digitising print material. BarrierBreak ensures that the document or forms in PDF format are properly tagged and well-structured thereby making it usable to all including people with disabilities.
·Accessible Videos: Today, organisations reach out to a wide number of people through videos. BarrierBreak works with organisations to ensure all news, promotional, educational or entertainment videos are accessible by providing captions, audio description and sign language interpretation.
·Accessibility Training: BarrierBreak also conducts various customised accessibility workshops and pieces of training for organisations, NGO's, government that aims at developing accessible ICT and creating awareness on how we can work together towards creating an inclusive society. We have also launched Learning@BarrierBreak online training portal with a wide variety of topics covering disability, accessibility, usability, standards and guidelines and assistive technology for every level of expertise.
·Accessibility Consulting: Whether you have a product or a service, implementing accessibility in your solutions can help you reach a larger audience, mitigate risks and meet compliance. At BarrierBreak, through our accessibility consulting services, we assist organisations to recognise that accessibility needs to come at the start, and cannot be an afterthought.
By: Shilpi Kapoor, Founder of BarrierBreak