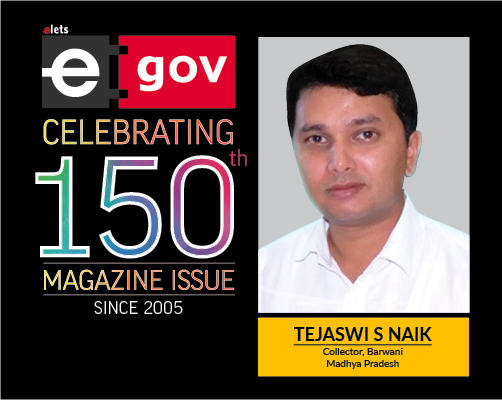 On the occasion of eGov's historical 150th magazine issue, wishes from Tejaswi S Naik, Collector, Barwani, Madhya Pradesh
"eGov has been a partner in Bhopal's journey to make it to Smart cities. We started the attempt together through a very successful event 'Smart Bhopal' in August 2015 which was the first such event of international scale in the smart cities competition. This established us early on as a very serious contender to be part of the first list of smart cities, which Bhopal eventually made it to with flying colors.
I personally feel that there is space for a platform in India for sharing of ideas /best practices concerned with Urban sector which is changing fast. There is a need to create a common vision through experience sharing so that errors of some are not repeated and successes are repeated and built upon.
I think Egov with itz energetic leader in Mr Ravi Gupta and enterprising team consisting of likes of Souvik, provides that platform efficiently. That is a great service to our Urban sector!"
Follow and connect with us on Facebook, Twitter, LinkedIn, Elets video