India Post is trying to increase pace of delivery. As the volumetric nature of parcels tends to put unnecessary stress, causing inefficient or delayed delivery, the Department has commenced undertaking nodal mechanised delivery of parcels, says Usha Chandra Sekhar, Member (Operations), Postal Services Board, in an exclusive interview with Gautam Debroy of Elets News Network (ENN).
What major IT initiatives have you undertaken so far?
We have undertaken quite a few initiatives as part of our IT modernisation project to keep pace with the changing times. i.e.
Change Management: Preparing workforce for complete change in the Postal Department's working after IT project's implementation.
Data Centre Facility: Hosting Primary Data centre and building disaster Recovery Centre for the Department.
Financial Services Integrator: Implementation of solutions for Core Banking and Core Insurance in all Post Offices.
Providing multiple delivery channels: Internet banking, ATM and Interactive Voice Response and SMS etc.
Others initiatives include:
Network Integrator: Providing connectivity for each department post office location to ensure uninterrupted network connectivity through one single WAN.
Core System Integrator: Implementation of the solutions for Mail Operation, Retail, Logistics Post, Philately, Finance and Accounting and Human Resources and Integration with other SIs.
Rural Hardware: Providing connectivity, hardware and solar power panels to branch post offices in rural areas.
Rural System Integrator: Implementation of the solution for integrating all the FSI/ CSI applications to the Branch Post Offices.
Mail Operation Hardware: Providing hardware to mail offices and hand-held devices to postmen. The project is likely to be completed by 2017 end. In addition to the IT modernisation project, the Department has various other important projects based on IT to improve products and services of the Department i.e. Mail Network Optimisation Project, Performance Management Mechanism, Robust KPIs/ MIS and others. Then, there is Postman Mobile App or PMA, launched on the 10th June, 2016 on pilot basis at selected Post Offices in Bangalore, Chennai, Delhi, Guwahati, Hyderabad, Kolkata, Mumbai, Patna and Chhindwara.
"We have also signed up an MoU with Ministry of Labour and Employment to enable post office to function as Employment Registration Centres for rural unemployed youths and issue of Birth Certificates to EPF pensioners."
Another project is National Address Data Base Management System (NADBMS), envisaged to provide a centralised database of addresses facilitating India Post to reduce the number of undelivered mails due to wrong/incomplete address or Pin Code, facility to citizens to search/ locate for Pin Code or address and suggest correct Pin Codes to bulk mailers for their address lists, apart from devising a standard format for address data capture. Another is Nanyatha App that essentially provides visibility to the public about the clearance of the letter boxes. A total of 5,114 letter boxes have been covered under electronic clearance. In this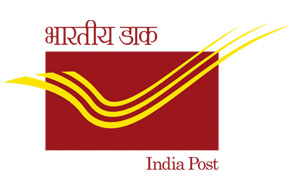 In this modern-era of internet and Digital India, how are you addressing rising demand for speedy communication?
We have developed facilities such as Track and Trace of International Postal items with designated postal operators of other countries, the Universal Postal Union (UPU) and Airlines conveying international mails to much greater effect. We also interact with customers through e-mails and on Twitter, Facebook etc. The Department of Posts has also hired a consultant to restructure existing parcel network, operations and delivery network under the Parcel Network Optimisation Project (PNOP) to tap the exponential growth of parcel market in e-commerce segment. To promote digital payments in a big way, the Department of Posts has signed up with SBI to provide their wallet "Buddy" to customers of Post Office Savings Bank (POSB). This service has already started in 100 post offices as a pilot project. India Post is also implementing Core Banking Solution (CBS) in all departmental post offices. Once in operational phase, the IT modernisation project shall bridge the digital divide of rural and urban India and support the "Digital India" programme.
What are your major challenges? 
Transmission of mail between various cities is occurring by the Indian Railways and various airlines. However, due to constant increase in the numbers of mails, the department sometimes faces problem due to inadequate space. Providing stable network connectivity in remote, hilly areas is a major challenge. Action has been initiated in consultation with the network service provider to provide connectivity through alternate means like VSAT, etc.
What is your take on Aadhaar linking with government service delivery? 
It is an excellent move. It introduces more transparency to the entire system for delivery of government services. It will not only help address leakages and plug gaps in the delivery system but also ensure customer convenience.
Tell us more about your recent financial services. 
With changing times, we have changed for the better. The launch of India Post Payments Bank (IPPB) is a proof. This institution will offer payment solutions to customers across the country and further the cause of financial inclusion. It will focus on financial inclusion by harnessing low-cost technology-based solutions to extend access to formal banking, especially in rural areas and among the unbanked and under-banked segment of the society. It offers a multitude of services; starting with Direct Benefits Transfer of social security payments of various ministries to beneficiaries. Other benefits include Demand Deposits Savings Account of up to `1 lakh and Current Account with special focus on Micro, Small and Medium Enterprises (MSMEs), small entrepreneurs, village panchayats, self-help groups (SHGs) etc. It also provides distribution of third party financial products such as insurance, mutual funds, pensions and credit products.
How has your e-Post service evolved over the years? 
Presently, e-Post booking facility is available in approximately 13,000 post offices and delivered through a network of over 1.54 lakh post offices across India. The Department of Posts has augmented its e-Portal with the name e-Post Office (www.epostoffice.gov.in) for online sale of postal products. We now have the facility of Track and Trace and online complaint registration Likewise, a new android mobile app for the same has also been introduced to make it more user-friendly than ever. The e-Post mobile app is available for download from Google Play Store.
What do you see as your major achievements so far?
The most recent ones are setting up of India Post Payments Bank as a Public Limited Company; implementation of CBS in 23,256 post offices (including 808 HOs and 22,448 SOs) apart from 976 ATMs being installed; issuance of 14 lakh Debit/ ATM cards to Post Office Savings Bank customers; and disbursement of Rs. 5,894 crore to 6.98 crore MGNREGA account holders till December 2016. Over 20,000 Branch Post offices have been enabled with Core Banking Solutions (CBS) under our Rural Information and Communications Technology (RICT) project to bring the facility of real time banking in hands of citizens living in hinterland.
We have also signed an MoU with Ministry of Labour and Employment to enable post office to function as Employment Registration Centres for rural unemployed youths and issue of Birth Certificates to EPF Pensioners. The project has been launched in Telangana and Andhra Pradesh. Another important achievement worth mentioning is launch of Post Office Passport Seva Kendras (POPSK). To extend passport services to citizens on a large scale and to ensure wider coverage of passport services across the country, the Ministry of External Affairs and the Department of Posts (DOP) have agreed to utilise the Post Offices in the various states as Post Office Passport Seva Kendra (POPSK) for delivering passport related services to the citizens.
Follow and connect with us on Facebook, Twitter, LinkedIn, Elets video